New York State
Kamala Harris is the victor over Joe Biden
Senator Kamala Harris has won City & State's first ever presidential March Madness tournament, but will she win the Democratic nomination? Or, more importantly, will she end up as our Commander-in-chief.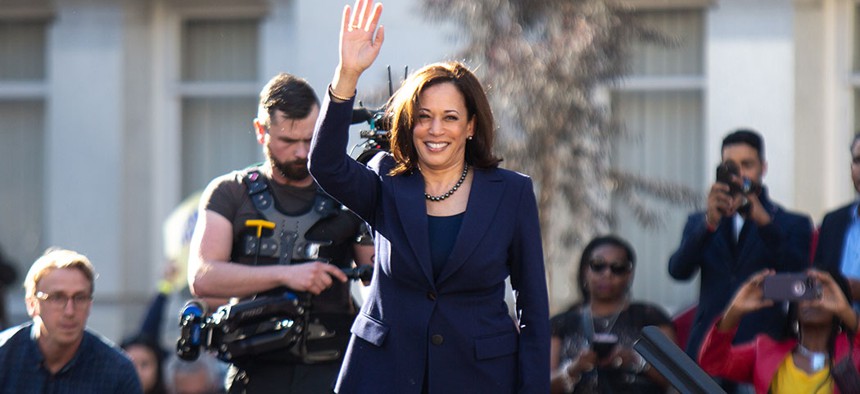 There was no last-second officiating controversy in this matchup – Kamala Harris outperformed Joe Biden from the opening tip and steamrolled the former vice president in City & State's online Democratic presidential tournament.
Harris, a U.S. senator from California, easily dispatched the former vice president by a score of 69-31 percent. To reach the final round in the 16-team tournament, she beat former Reps. John Delaney and Beto O'Rourke, then knocked off another big-name rival in fellow U.S. Sen. Bernie Sanders.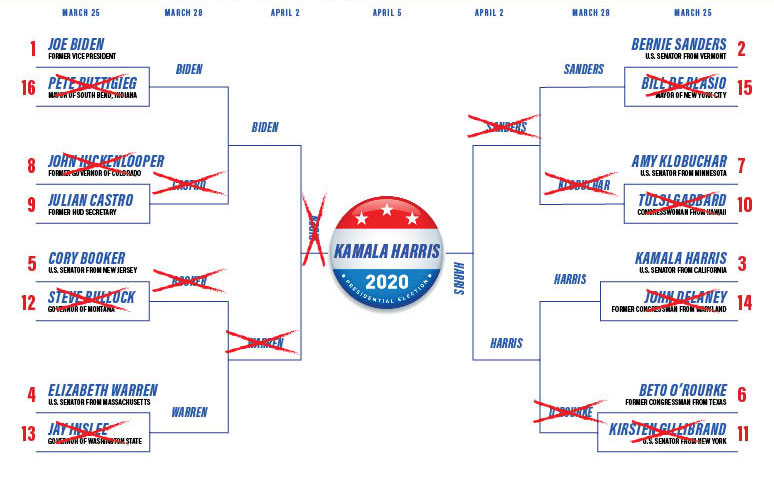 Of course, if Harris does actually win the Democratic presidential nomination – it's not at all clear how closely our online readers will reflect the sentiment of primary voters across the country – there will be yet another contest ahead: the general election matchup against President Donald Trump.