New York State
Predicting the fate of Cuomo's post-budget priorities
Gov. Andrew Cuomo insisted on including several key measures in the state budget, including congestion pricing, criminal justice reforms and making the 2 percent property tax cap permanent, so in our latest "Ask the Experts" feature, we turn to experts and insiders to see what they think will happen next – and why.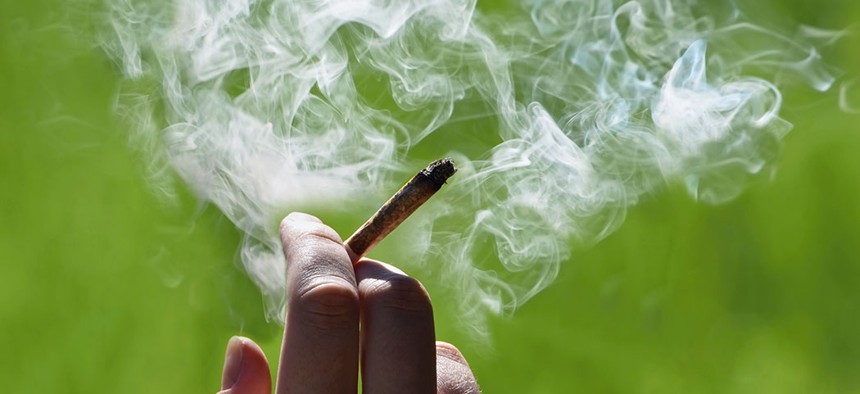 Gov. Andrew Cuomo insisted on including several key measures in the state budget, including congestion pricing, criminal justice reforms and making the 2 percent property tax cap permanent.
Will he keep his streak going in the second half of the session? The governor is renewing his calls for an expansion of prevailing wages on publicly funded projects and the legalization of recreational marijuana, while also coming out recently in favor of raising the cap on charter schools in New York City.
In an online poll, our readers were divided on whether prevailing wage legislation would pass, while a small majority predicted that the push for recreational marijuana would find success. (Voters were less optimistic about the charter school cap and single-payer health care, a priority for some Democratic lawmakers.)
In our latest "Ask the Experts" feature, we turn to experts and insiders to see what they think will happen – and why. This week, we reached out to Joe Bonilla, managing partner at Relentless Awareness LLC; Arthur "Jerry" Kremer, president of Empire Government Strategies and a former assemblyman; Bertha Lewis, founder and president of The Black Institute; and Evan Stavisky, a partner at The Parkside Group.
Is an expansion of prevailing wages likely to pass?
Joe Bonilla: I think we'll see some movement on an expansion of the prevailing wage this session, but not to the degree unions and legislators want. Perhaps in a circuit-breaker method where projects reach a certain budget.
Bertha Lewis: There's no reason that this shouldn't have gotten done in the budget except for political gamesmanship. The notion that a prevailing wage prevents affordable housing is nonsense. A prevailing wage is good for the middle class, it's good for union workers, and good for black and brown people who live in this city. The Legislature recognizes that and I think there's going to be a big push to get this done before the end of session.
Jerry Kremer: This proposal started out with no discussion around the state but now a number of sectors are alarmed. IDA's are raising serious voices alleging that this legislation would destroy them. At this point the only way this legislation could pass is if there are carve outs.
Evan Stavisky: Yes. As President Obama famously said, "Elections have consequences," and the 2018 elections were no exception. As we have seen already this year, the blue wave that elected the largest Democratic state Senate majority in a century paved the way for progressive legislation that had previously been stalled to finally become law. A litany of long-stalled bills have been passed by the Legislature and it is likely that prevailing wage is coming soon.
Labor unions, such as my firm's client SEIU Local 32BJ, have pointed out that the state constitution clearly states that "labor … is not a commodity nor an article of commerce …. No laborer, worker or mechanic in the employ of a contractor … engaged in the performance of any public work, shall be … paid less than the rate of wages prevailing in the same trade or occupation." For decades, this has been applied, without controversy, to projects directly commissioned by government, while those receiving other forms of public assistance – such as tax breaks – haven't been covered. With strong support from both houses of the Legislature and the governor, that's likely to change this session.
Is the legalization of recreational marijuana likely?
Bertha Lewis: Unless there is social justice and equity from day one for adult-use marijuana then no, it won't pass. We'll continue fighting for an adult-use program but it must include the black and brown community that has been most affected by the war on drugs and ensure that M/WBEs are an integral part of the legal market. Right now it doesn't look like there are enough people committed to making that happen, and this community won't support a bill that doesn't include that.
Evan Stavisky: Yes. To put it simply, the prohibition of cannabis has failed. Policymakers know it and – as the most recent Siena poll demonstrates – the public knows it, too. By a 10-point margin, a majority of New Yorkers support ending the existing legal prohibition on adult use of cannabis. And, they're clearly right. Why? Because cannabis prohibition has made criminals out of thousands of otherwise law-abiding New Yorkers, it has diverted resources from legitimate threats such as the opioid crisis, and it clearly hasn't worked.
State Sen. Liz Krueger and Assembly Majority Leader Crystal Peoples-Stokes have offered one vision for how the industry should be regulated, with a much-needed emphasis on social equity.  The governor's budget proposal on the issue varied somewhat, but what unites both approaches is far greater than the differences. My firm represents multiple clients in the cannabis industry, and in our conversations with policymakers it is clear that there is a growing consensus at the Capitol that adult-use regulation is a critical issue that will be addressed during this session.
Jerry Kremer: The state needs the money from this industry and there will be a lot of horse trading but it will pass.
Joe Bonilla: As the Brooklyn Dodgers mantra once was, wait 'til next year. This muddled policy proposal didn't win over any new fans at first, despite the purported tax revenue figures. Moderates from both upstate and downstate have cautioned against a rush during the budget, citing health risks. As other states such as New Jersey see their own proposals for recreational marijuana fail, New York will likely not be the exception here, and advocates will have to make some efforts to educate on-the-fence legislators during the off-session.
Is a higher charter school cap likely?
Evan Stavisky: Four great answers to this question can be found in any Magic 8 Ball toy: "Reply hazy, try again," "ask again later," "better not tell you now," and "cannot predict now." As the charter school cap threatens further expansion, the industry has few friends in the Legislature and emboldened opponents. If they cannot change that dynamic, then their prospects are bleak. The reality is that the biggest legislative champions of charter schools were wiped out in last year's elections, leaving the industry with few friends, even as the New York State United Teachers (NYSUT) saw huge victories for their endorsed candidates. Unforced errors, such as the appalling rhetoric by the then-chair of Success Academy's board directed towards Sen. Andrea Stewart-Cousins, further served to the marginalize charter schools.
You can't count the charters out, however. New York has a strong-governor system and few governors have been as strong as Gov. Andrew Cuomo. Since Cuomo has publicly called for the cap to be raised, there is reason for charter schools to be hopeful. The answer will come in the annual end-of-session deal making, when anything can happen.
Jerry Kremer: With the Senate Republicans out of power it has little chance of passing. The only thing that can save it is hefty political donations from the supporters.
Joe Bonilla: Yes, a slight increase should be in the mix this year, given the increasing number of students in New York City waiting for slots continues to grow while charters outperform many public schools. Charter advocates didn't get their way not long ago with the Education Tax Credit, but this seems to be one that they'll get the W for.
Bertha Lewis: This is going to be a big test for the newly Democratic Senate. We're going to see which of the new members are really committed to public schools. The governor is always going to be pushing for more charter schools and he'll do whatever it takes to raise the cap. We've seen no commitment to public education from him and even though he doesn't have the Republican Senate to help him there anymore, the Democrats are likely going to wimp out and let him raise the cap
Powered By
NEXT STORY: Jumaane Williams backs Chandler-Waterman to replace him