New York State
Rampage leaves four homeless men dead and Nita Lowey to retire
Rounding up the week's political news.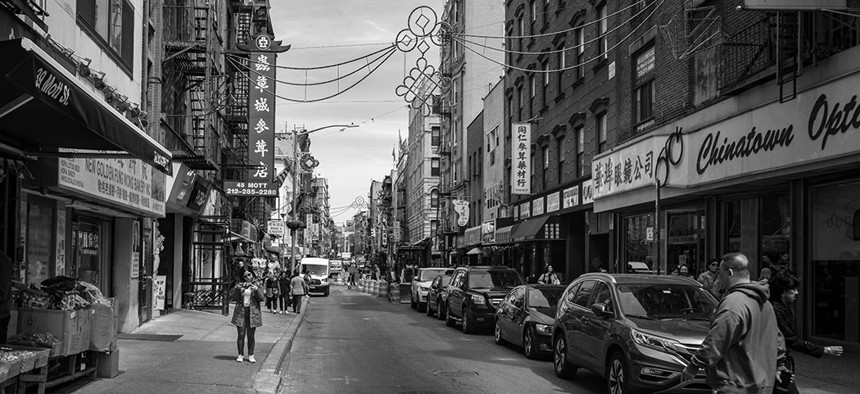 It's been a week in New York City. In Brooklyn, some hackers got into electronic street signs, making them read phrases like "CARS KILL KIDS" and "HONKING WON'T HELP."
In Manhattan, Alec Baldwin – who grew up on Long Island – somehow managed to get scammed into buying phony Statue of Liberty ferry tickets. That's just shameful. And a local artist set up a prank statue commemorating the time former Mayor Ed Koch wanted a battalion of wolves to fend off subway graffiti artists. Here's what else happened this week.
Rampage leaves four homeless men dead
On Oct. 5, four homeless men sleeping on the street in Manhattan's Chinatown neighborhood were bludgeoned to death, with a fifth left in critical condition. The rampage shed a light on New York City's homeless population and the dangers faced by people living on the street. It also raised the issue of the dangers homeless people face in New York City shelters, which many street homeless cite as the reason they choose not to sleep there. The attacks brought additional criticisms about Mayor Bill de Blasio's homeless and mental health outreach. The man accused of the killings was himself homeless and had a history of both violence and mental illness. Critics say he was allowed to slip through the cracks despite clear warning signs that he was a danger to himself or others. The killings also offered a fresh avenue of attack toward the efficacy of first lady Chirlane McCray's ThriveNYC mental health program. In response to the deaths, de Blasio announced that his administration would increase its homeless outreach, while he defended his record on both homelessness and mental illness.
First vaping death in NY
New York state has recorded its first vaping-related lung illness death – a 17-year-old in the Bronx, who is also the youngest person to die in the recent spate of deaths. The death brings the nationwide total of vaping-related fatalities to 23. Shortly after the announcement, New York City Mayor Bill de Blasio announced that the city is suing 22 online e-cigarette vendors for selling to minors.
WBAI off the air
In a surprise to listeners, staff and volunteers alike, pioneering left-wing New York City radio station WBAI was abruptly pulled from the air on Oct. 7. The station's owner, California-based nonprofit Pacifica Foundation, announced that it was shutting down the station for financial reasons, laying off every local employee. It would, however, continue to air syndicated national shows, but all city programming would end. In less than a day, the local staff had won a temporary restraining order, halting the shutdown and putting the station back into local hands, as a judge determines whether Pacifica had acted legally. However, when staff volunteers arrived at the studios, they found it had already been mostly taken apart. And despite the court's ruling, Pacifica has not handed back the broadcast signal. Right now, WBAI plans to continue recording and streaming its shows via the internet in protest.
Judge rules against Trump defense
In the ongoing attempts to get President Donald Trump's tax returns, Manhattan District Attorney Cyrus Vance Jr. racked up a small win. His office had subpoenaed Trump's accounting firm, seeking eight years of the president's corporate and personal tax returns. But Trump's lawyers sued Vance, arguing that the president cannot be investigated for a crime. A federal judge ruled in Vance's favor, strongly denouncing the defense from Trump's lawyers, calling it "repugnant," and ruled that the accounting firm must hand over the tax returns. But Vance can't move forward just yet, as Trump's lawyers filed an appeal and received a temporary stay while the case is sorted out.
Nita Lowey to retire
Longtime Rep. Nita Lowey announced that she will not seek reelection in 2020, opening up her seat for the first time in three decades. Lowey, who represents parts of Westchester and Rockland counties, was the first woman to chair the powerful House Appropriations Committee. She had never faced a primary over her many years in the office, but had she decided to stay, she would have faced her first primary, from progressive Mondaire Jones. But now that the district is up for grabs, speculation has already begun about who else might jump into the race – including, potentially, Chelsea Clinton.
Powered By
NEXT STORY: Giuliani's most dubious connections