New York City
5 black living political legends
New York leaders who paved the way for others.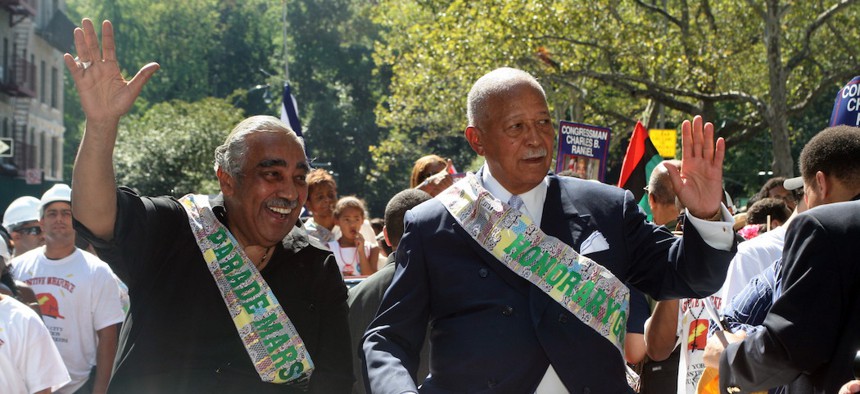 New York has a rich history of black leaders who paved the way for others.
Alongside our Power of Diversity: Black 100 list, we recognize five groundbreaking black politicians who are living legends.
Una Clarke
After emigrating from Jamaica as a student, Una Clarke went on to become the first foreign-born member of the New York City Council, where she served for a decade through 2001. She was then followed by her daughter, Yvette Clarke, who was elected to the House of Representatives in 2006. In 2015, New York City Mayor Bill de Blasio appointed Una Clarke as a member of the board of trustees of the City University of New York.
David Dinkins
David Dinkins made history in 1989 when he was elected as the first – and so far, the only – black mayor of New York City. He had previously served in the Assembly, as president of the New York City Board of Elections, as city clerk and as Manhattan borough president. Since shortly after he lost his reelection bid in 1993, he became a professor at the Columbia University School of International and Public Affairs.
H. Carl McCall
When H. Carl McCall announced his resignation as chairman of the State University of New York board of trustees earlier this year, it concluded a remarkable career: the first black man to serve as state comptroller, from 1993 through 2002; three terms in the state Senate; an ambassador to the United Nations; and president of the New York City Board of Education. What's more, he had a shot at becoming the state's first black governor, although he fell short as the Democratic nominee in 2002.
David Paterson
It was David Paterson who became New York's first black governor, smoothing the waters after then-Gov. Eliot Spitzer's resignation in 2008. Paterson, who had also been the state's first nonwhite state legislative leader as state Senate minority leader, has kept busy since opting not to seek a full term as governor, including serving as the state Democratic Party chairman in 2014 and 2015 and, more recently, joining Las Vegas Sands' efforts to site a casino in New York City.
Charles Rangel
The "Lion of Lenox Avenue" was a political force in Harlem – and in New York and the nation – while serving in the House of Representatives for 46 years. Among his achievements are being awarded the Bronze Star and the Purple Heart for his service in the Korean War, marching alongside Martin Luther King Jr. for civil rights, helping to create the Congressional Black Caucus and chairing the influential Ways and Means Committee.
Powered By
NEXT STORY: Tish James' Trump cards