New York City
The bail debate heats up and a war declaration against de Blasio
Rounding up the week's political news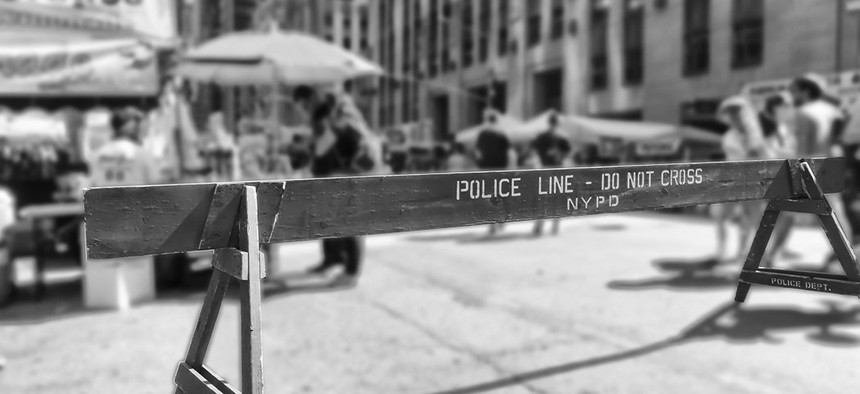 'Tis the season of love … and unethical conduct? Two New York City Council members got lousy Valentine's Day gifts this year. First, City Councilwoman Vanessa Gibson got fined $5,000 for using her status to get out of a speeding ticket. The next day, City Councilman Andy King is getting investigated again for a slew of potential ethics violations. And now, even City Council Speaker Corey Johnson is calling for his expulsion. Third time's the charm? Keep reading to get caught up on the rest of the week's news.
Police union declares "war"
A man went on a shooting rampage last weekend, targeting New York City Police Department officers in two separate attacks. No one died, but three officers were injured in what NYPD Commissioner Dermot Shea called an "assassination attempt." The attack set off a renewed debate over policing in New York City and anti-police rhetoric. Both Shea and New York City Mayor Bill de Blasio in part blamed a recent large protest against the increased police presence in the subways for stoking violence against cops. Sergeants Benevolent Association President Ed Mullins, meanwhile, placed the blame squarely on de Blasio. "Mayor DeBlasio, the members of the NYPD are declaring war on you!" the union tweeted. Shea later condemned the remark and defended de Blasio, who has long had a rocky relationship with the police, and the mayor said there should be "consequences" for the tweet.
Reforming bail (again)
State Senate Majority Leader Andrea Stewart-Cousins announced a new proposal to amend the state's newly enacted bail law, which has been widely criticized. Her legislation, crafted by a group of eight senators that included three from the suburbs, would eliminate bail completely. But it adds more offenses that a judge could detain someone for, and gives judges greater discretion in determining whether to jail someone before trial. Specifically, judges would be able to consider prior criminal records and could jail people she called "persistent offenders." The proposal was met with immediate backlash by both criminal justice advocates, who decried it as furthering racial biases in the justice system, and many members of the Assembly, with one calling it "bullshit legislation." Assembly Speaker Carl Heastie told reporters that it's still too soon to consider any changes because there's not enough data about how the current law is working.
Broker's fees are back on for now
New York City renters rejoicing over a new ban on broker's fees have to put the celebration on hold. A judge issued a temporary restraining order stopping a new state guideline from taking effect until a lawsuit challenging it has been decided. The regulation would have prevented brokers from charging a fee to renters unless the renter hired them. Landlords often hire brokers to help list rental apartments, and they serve as middlemen between landlords and potential renters. The commission the broker collects is generally paid by the renter in the form of an upfront cost before signing the lease, and can cost up to thousands of dollars.
Cuomo meets with Trump over travel programs
Gov. Andrew Cuomo was willing to relent slightly on a new state law that permits immigrants living in the country illegally to obtain driver's licenses in order to get Trusted Traveler Programs back in New York. The U.S. Department of Homeland Security suspended Global Entry and other expedited travel programs in response to the state law, which denied federal authorities access to records from the state Department of Motor Vehicles. DHS said that federal authorities need that information in order to vet applicants. Cuomo said that he would be willing to grant U.S. Customs and Border Protection access to applicant information, but did not express optimism he would get the suspension lifted, after reports of a memo from DHS that discussed how to retaliate against states that limit federal access to DMV data. As expected, Cuomo walked away from the White House empty-handed.
Race to replace Collins is on
Although everyone already knew when it would take place, Cuomo has officially designated April 28 as the date for the special election to replace former Rep. Chris Collins in the 27th Congressional District. The race pits Republican state Sen. Chris Jacobs against Democrat Nate McMurray. Regardless of whether Jacobs wins, a contested Republican primary is still expected in June – although now with one fewer candidate. State Sen. Robert Ortt, who had been considering continuing his campaign after failing to get the party nod for the special election, decided he would instead run for reelection in the state Senate.
Powered By
NEXT STORY: How Eric Adams has shocked New York