New York City
Who's in and who's out of the New York City Power 100
All the big changes this year, explained.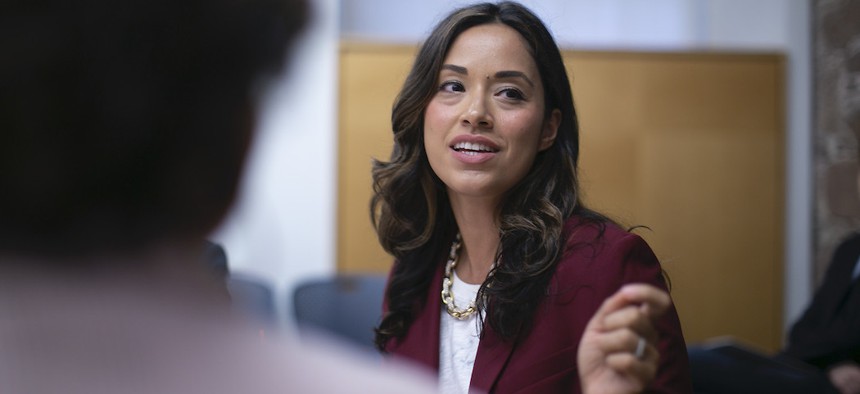 The New York City Power 100 isn't just a ranking. It's a snapshot in time, capturing a single moment in the never-ending rise and fall of the city's most prominent political figures.
And with that in mind, we want to highlight who's new to our ranking and who has dropped off – as well as the individuals who made a big move up or down the list.
WHO'S OUT?
(and their ranking last year)
Moving on: Former NYPD Commissioner James O'Neill (10), retiring Rep. Nita Lowey (21), former REBNY President John Banks (28), former New York City Mayor's Office of Intergovernmental Affairs Director Jon Paul Lupo (34), former New York City Transit President Andy Byford (46), former public advocate candidates Melissa Mark-Viverito and Michael Blake (55), former Deputy Mayor for Health and Human Services Herminia Palacio (60), former Counsel to the Governor Alphonso David (69), former Brooklyn Democratic Party Chairman Frank Seddio (85) 
Lost in the shuffle: CUNY Chairman Bill Thompson (62), former interim NYCHA Chairwoman and CEO Kathryn Garcia (80), New York Times Metro Editor Clifford Levy (89), Mercury's Michael McKeon (94), Uber's Josh Gold & Sarfraz Maredia (97)
Deceased: Former 32BJ SEIU President Héctor Figueroa (57)
WHO'S IN?
(and their ranking this year)
New York City Police Department Commission Dermot Shea (10), New York City Deputy Mayor for Housing and Economic Development Vicki Been (13), New York City Deputy Mayor for Strategic Policy Initiatives J. Phillip Thompson (33), Real Estate Board of New York President James Whelan (38), Queens Democratic Party Chairman Gregory Meeks (52), 32BJ SEIU President Kyle Bragg (57), Rubenstein President Steven Rubenstein (90), Working Families Party State Director Sochie Nnaemeka (99), New York City Council speaker candidates Adrienne Adams, Alicka Ampry-Samuel, Justin Brannan, Keith Powers and Carlina Rivera (100)
WHO'S UP
(The five biggest jumps, and the number of spots they moved up)
Former New York City Mayor Michael Bloomberg, who's now a leading presidential contender (up 38)
New York City Police Benevolent Association President Patrick Lynch, who wasn't sad to see NYPD Commissioner James O'Neill exit and has capitalized on bail reform backlash (up 35)
Rep. Carolyn Maloney, who was unexpectedly elevated to chair the influential House Oversight Committee (up 32)
Jumaane Williams, who won the New York City public advocate race – several times (up 31)
The Parkside Group's Harry Giannoulis, who helped elect a Democratic state Senate – and paved the way for a cascade of progressive legislation (up 20)
WHO'S DOWN
(The five biggest drops, and the number of spots they moved down)
Rent Stabilization Association President Joseph Strasburg (down 30), Rudin Management Company CEO and Vice Chairman William Rudin (down 26), and Tishman Speyer President and CEO Rob Speyer (down 26), due to the stronger tenant protections passed by the state Legislature that they couldn't block
New York City Department of Social Services Commissioner Steven Banks, who continues to struggle to tackle the city's homelessness crisis (down 29)
Manhattan District Attorney Cyrus Vance Jr., who is facing more and more challengers – and calls from progressives to resign after declining to prosecute Harvey Weinstein and Donald Trump's children (down 18)