Campaigns & Elections
WFP endorses Amanda Septimo for Assembly against Carmen Arroyo
The progressive party is backing the 29-year-old candidate against 26-year incumbent Carmen Arroyo.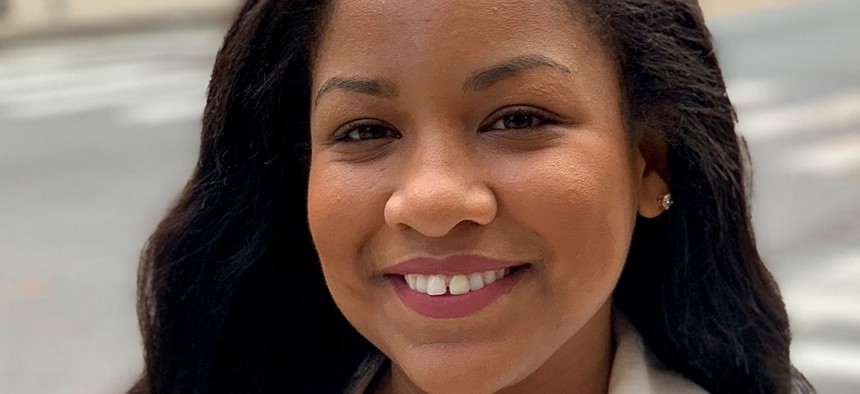 The Working Families Party will back 29-year-old labor organizer Amanda Septimo in her race against 26-year incumbent Assemblywoman Carmen Arroyo. Septimo, who previously worked as Rep. José E. Serrano's district director, is running to represent Bronx Assembly District 84, which encompasses Mott Haven, Hunts Point and parts of High Bridge.
"In a city as wealthy as New York, the South Bronx remains one of the poorest communities in America — because for too long, corporate Democrats and Republicans have put billionaires and corporations first. The Working Families Party is proud to support Amanda Septimo, a South Bronx native and longtime activist who is fighting for affordable housing, full funding for NYCHA, and an MTA that works," said New York WFP State Director Sochie Nnaemeka. "Amanda knows we must demand the revenue our communities in the South Bronx and statewide need to thrive — and we're proud to fight for her on the campaign trail this year. In 2018, the WFP helped build a true Democratic majority in Albany — and we're working to guarantee a true Progressive majority as well."
The WFP endorsement could boost Septimo's chances of pulling off an upset. WFP backing of insurgent candidates in 2018 played a pivotal role in unseating six former members of the Independent Democratic Conference in state Senate Democratic primaries. The progressive party also helped raise the profile of Queens district attorney candidate Tiffany Cabán in 2019. 
Arroyo, however, has played a prominent role in Bronx politics for decades and has fended off Septimo before. In 2018, the WFP supported Septimo, a South Bronx native, but she lost in the Democratic primary. The incumbent assemblywoman ended up winning the primary with 63% of the vote and won 94.3% of the vote in the general election, in which Septimo was on the ballot as the WFP nominee. 
Septimo says she's feeling more confident this time around, in part because she has more experience as a candidate. "It was a devastating, very painful set of hard lessons learned," Septimo told City & State over the phone about her primary loss in 2017. 
"I honestly think that the best part of this process has been that the second round (of campaigning) provides you with a clarity that you just didn't have before – and with that came a confidence that I also didn't have before," she added. 
Arroyo is known for being a major fixture in Bronx politics and she has been plagued with corruption allegations throughout her time in office. The assemblywoman was sued by the Board of Elections 21 times between 2006 and 2013 for failing to disclose her campaign finances. In 2012, Arroyo was sued by her Assembly challenger, housing activist Maximino Rivera, who alleged that she engaged in voter suppression and "intimidation" to win the Assembly primary. In 2013, the assemblywoman claimed that she won $30,000 at a casino, but many had a hard time believing that she was being truthful about her big win. Arroyo and her daughter, former Bronx Councilwoman Maria del Carmen Arroyo, were also accused of siphoning cash into family-run nonprofits. Arroyo's scandal-plagued daughter stepped left the City Council in 2015, after three of her staffers were charged with forgery for submitting election petitions full of phoney names. Arroyo, however, denied knowing about their scheme.
Septimo described Arroyo as lacking a regular presence in the district, saying the assemblywoman only "shows up to give out bookbags and turkeys but nothing else." 
And, according to Septimo, Arroyo's not evening doing that anymore. "What's worse: Bad representation or no representation?" Septimo asked rhetorically. "I don't know the answer, because right now, we've (the district) only experienced one (type of lawmaker)."
Arroyo did not respond to a request for comment.
"People say that politics aren't personal," said Septimo, "but when you're running for office in the place that you've grown up in with your friends and your family, it's personal, deeply personal," she said.