New York City
De Blasio's ticker-tape promise for coronavirus heroes
It's one thing the NYC mayor can do without Albany's approval.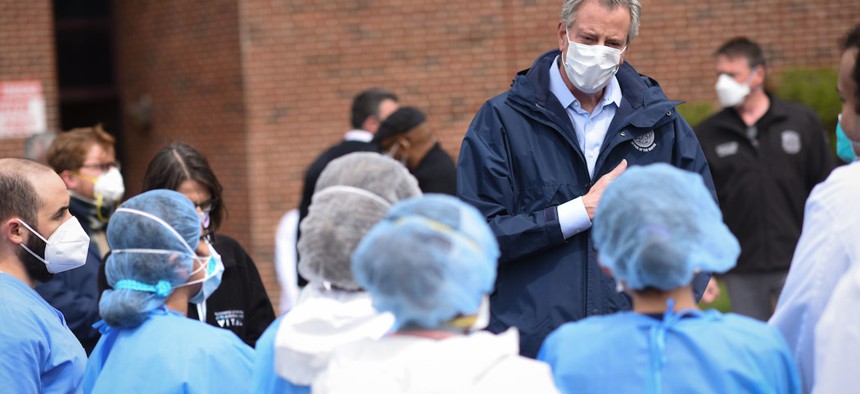 With the pandemic appearing to subside, thoughts are turning to how to honor the frontline workers who have become its heroes.
If you're New York City Mayor Bill de Blasio, that means throwing a parade – at least, once social distancing restrictions are lifted. "The first thing we will do is have a ticker-tape parade," de Blasio said during his Tuesday morning press conference.
There is a long and proud history of New Yorkers celebrating their heroes, whether they are generals, astronauts or athletes, through a march down Broadway to City Hall Park. It's also an opportunity for a mayor to add personal touches to the public narratives of their times.
The mayor has made good on two such celebrations before – both in honor of the U.S. women's soccer team. Millions of people will likely watch a ticker-tape parade – an event that would no doubt help define those whose efforts were nothing short of heroic during one of the most trying times in city history.
Planning is already underway for how best to tell this story, including City Councilman Mark Levine's pitch for a public memorial at Hart Island, an East River patch of land that has served as a public cemetery for centuries. Luckily for de Blasio – who has been thwarted at numerous junctions by Cuomo during the pandemic – a ticker-tape parade is one executive decision where the mayor gets to call the shots. 
Powered By
NEXT STORY: Cuomo heads to Washington