New York State
How Cuomo's COVID-19 response stacks up against other governors
In some ways, New York lagged behind other states.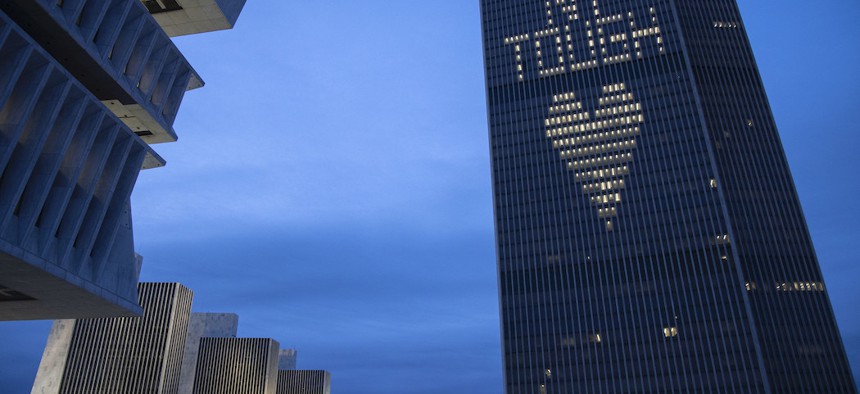 Gov. Andrew Cuomo has received ample praise for his handling of the COVID-19 crisis in New York, while other governors' actions have garnered much less national attention. But New York waited longer than many other states to take crucial steps to contain the spread of the coronavirus: closing schools, restricting public gatherings and ultimately ordering residents to shelter in place.
To contextualize Cuomo's response to the crisis, it can be useful to compare his decision-making timeline to those of other governors. First, how long did each governor wait to issue a shelter-in-place order after the first case was confirmed in their state? And how many cases were confirmed in each state by the time that order took effect? Taken together, the answers to those questions shed light on Cuomo's comparative urgency.
New York confirmed its first positive coronavirus case on March 1. By March 20, when Cuomo issued a statewide shelter-in-pace order, New York already had 8,310 confirmed cases, according to the Kaiser Family Foundation's coronavirus website. By the time New York's shelter-in-place order took effect on March 22, there were 15,800 cases confirmed in the state. That is the highest total of any state that issued a shelter-in-place order.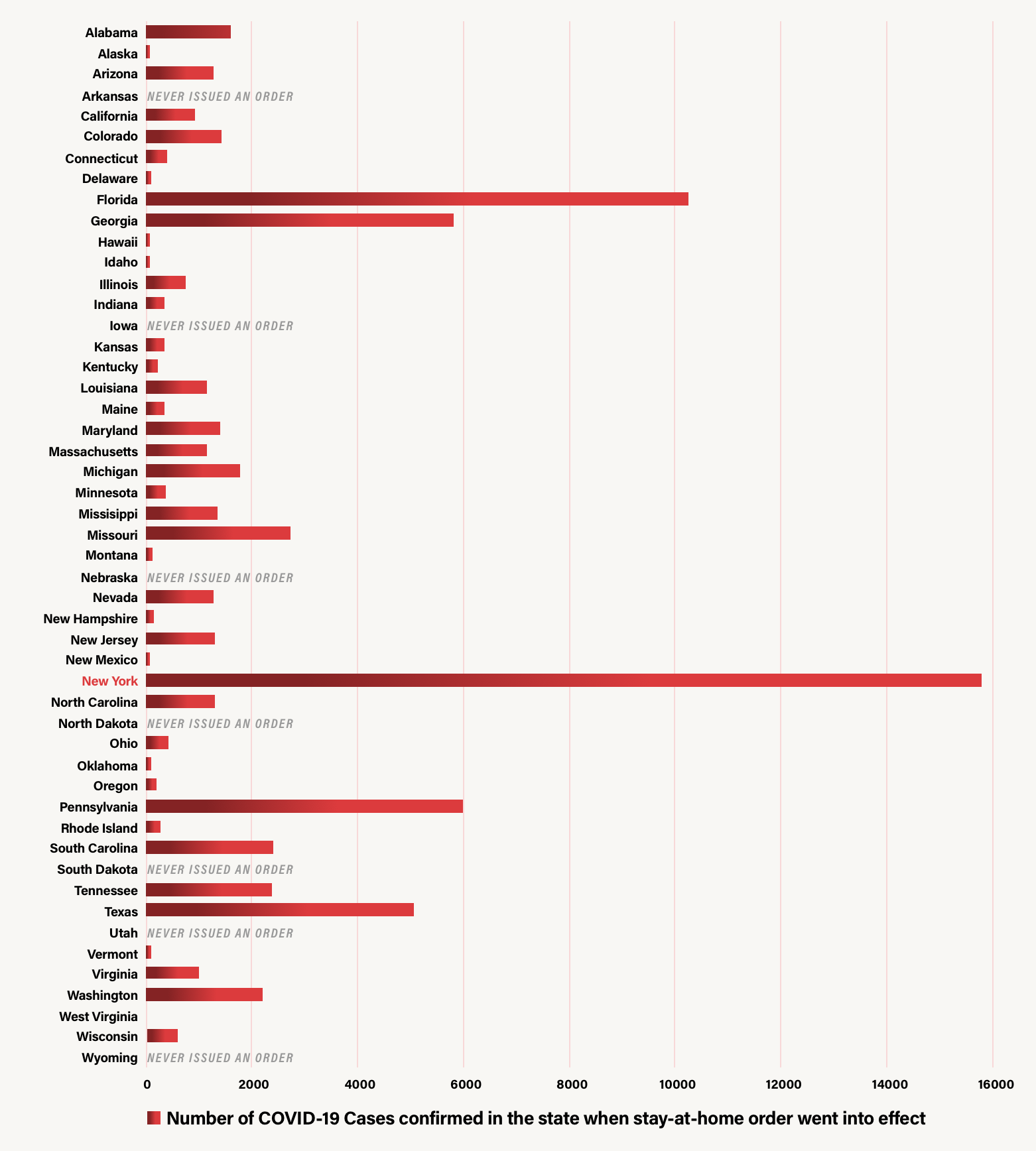 California Gov. Gavin Newsom ordered residents to shelter in place the day before New York. The case count in California when that order went into effect was 952, according to the Kaiser Family Foundation.
And in West Virginia, Republican Gov. Jim Justice waited just six days after the first confirmed case in his state to issue a shelter-in-place order. When it went into effect the next day, there were 22 cases confirmed in his state. Governors in Delaware, Idaho, Louisiana, Michigan, Montana, New Mexico and Ohio all issued orders within two weeks of the first confirmed case in their states. In all of those states, there were fewer than 2,000 confirmed cases by the time the orders went into effect. For most, there were fewer than 500 confirmed cases, according to the Kaiser Family Foundation.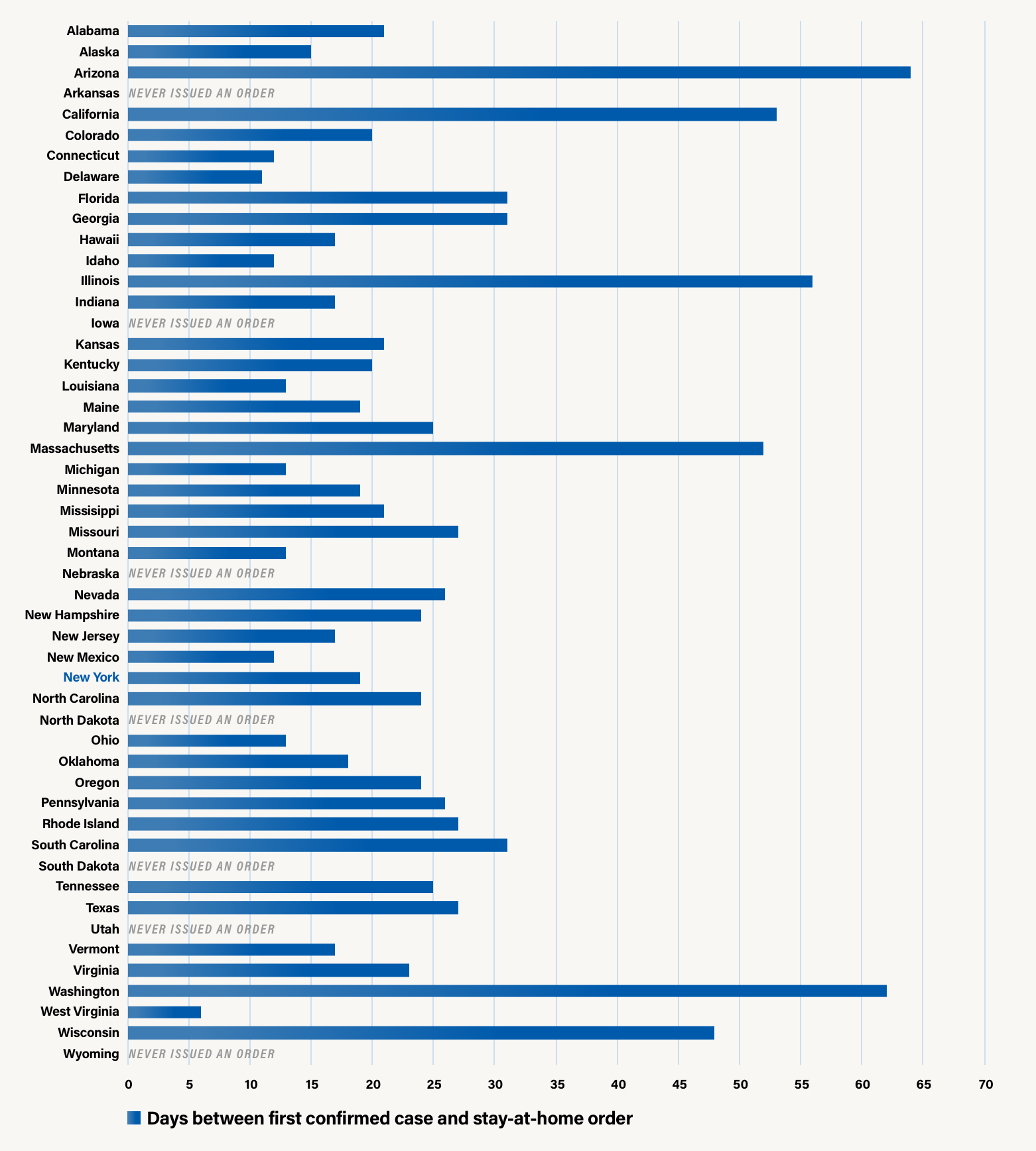 Of course, there are numerous variables to consider. Many states benefited from watching how New York dealt with the crisis, and New York was one of the first states in the country to issue a shelter-in-place order. The rate of the coronavirus's spread has differed in each state, with New York City's density contributing to the rapid spread of the virus. And Cuomo wasn't the slowest acting governor. As of writing, several governors (including those in Arkansas, Iowa, Nebraska, North Dakota, South Dakota, Utah and Wyoming) haven't issued formal shelter-in-place orders, and shelter-in-place guidance has had varying names and restrictions in each state. In Utah, for example, Gov. Gary Herbert issued a Stay Safe, Stay Home "directive." In Massachusetts, Gov. Charlie Baker issued a stay-at-home "advisory," and in Oklahoma, Gov. Kevin Stitt ordered only older and more vulnerable people to stay home.
But the data reinforces the question: What might have happened if Cuomo had acted one week earlier? Two days earlier?
The governor's office disputed the comparison. "We were the second state in the nation to issue a PAUSE order and – as the first had their first documented case in January and New York's was in March – at the time were the fastest to move," Senior Advisor to the Governor Rich Azzopardi wrote in an email. "By then we had already ordered 75 percent of employees to stay home, closed bars and restaurants, shuddered gyms and movie theaters and curtailed public gatherings, among many other steps. From the beginning, New York has also been more aggressive with testing than any other state, providing the public with a much clearer picture than other places and – as was recently discovered, this virus had likely been in the US months before it was identified, negating this entire theory."
Editor's note: This story has been updated with comments from the governor's office.