Campaigns & Elections
Gianaris rival criticized for taking accused harassers' donations
New York City Councilman Andy King is among donors to Iggy Terranova's campaign to replace state Sen. Michael Gianaris.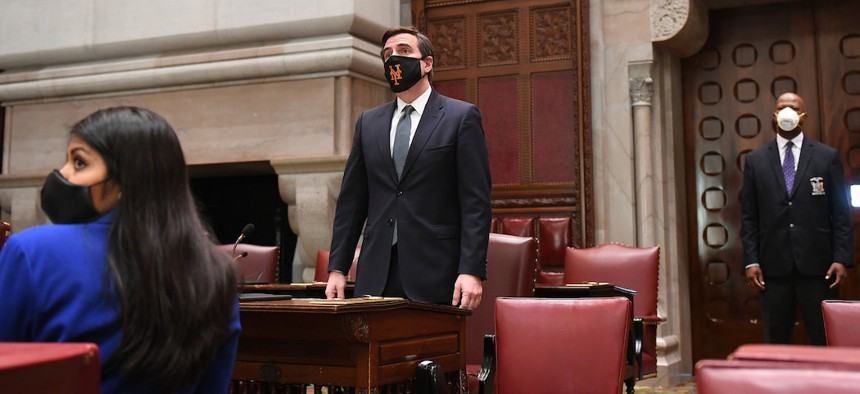 They say you are judged by the company you keep. If that's true, then some think one state Senate candidate has some explaining to do.
Advocates for survivors of sexual abuse are criticizing Ignazio "Iggy" Terranova, a former official at the New York City Sanitation Department seeking to oust state Sen. Michael Gianaris, for accepting campaign contributions from two men accused of sexual harassment. Campaign finance disclosures show that Terranova has accepted a $200 donation from New York City Councilman Andy King and two donations totaling $700 from George Delis, a former district manager for Queens Community Board 1 in Astoria, as he seeks Gianaris' western Queens seat. 
King, who represents the Bronx, has been frequently embroiled in controversy – including allegations of sexual harassment from staffers. The New York City Council launched an ethics inquiry over a 2017 ethics investigation following an allegation of sexual harassment from a female staffer. A council panel found in 2018 that King paid "unwanted attention" to the staffer and sanctioned the councilman, requiring him to take sensitivity training. Last fall, King was suspended for 30 days without pay and fined $15,000 by a council vote, over charges including abuse of public resources. "There's nothing much I can say," King told City & State when reached for comment about his donation and the accusations against him. "People always say things for political reasons. If Gianaris is throwing me into his mix, that means that obviously he has some other issues in trying to win his race."
Delis, meanwhile, has largely been out of the public eye for the last decade after retiring from his community board post in 2008. But in 2009, Marciele Gutierrez, a former staffer at the community board, claimed that Delis sexually harassed her, forcing her to quit her job. A lawsuit against the city – which, among other things, alleged that Delis referred to her as a "hooker" and a "lesbian" and invited her to watch pornographic films with him – was settled for $98,000.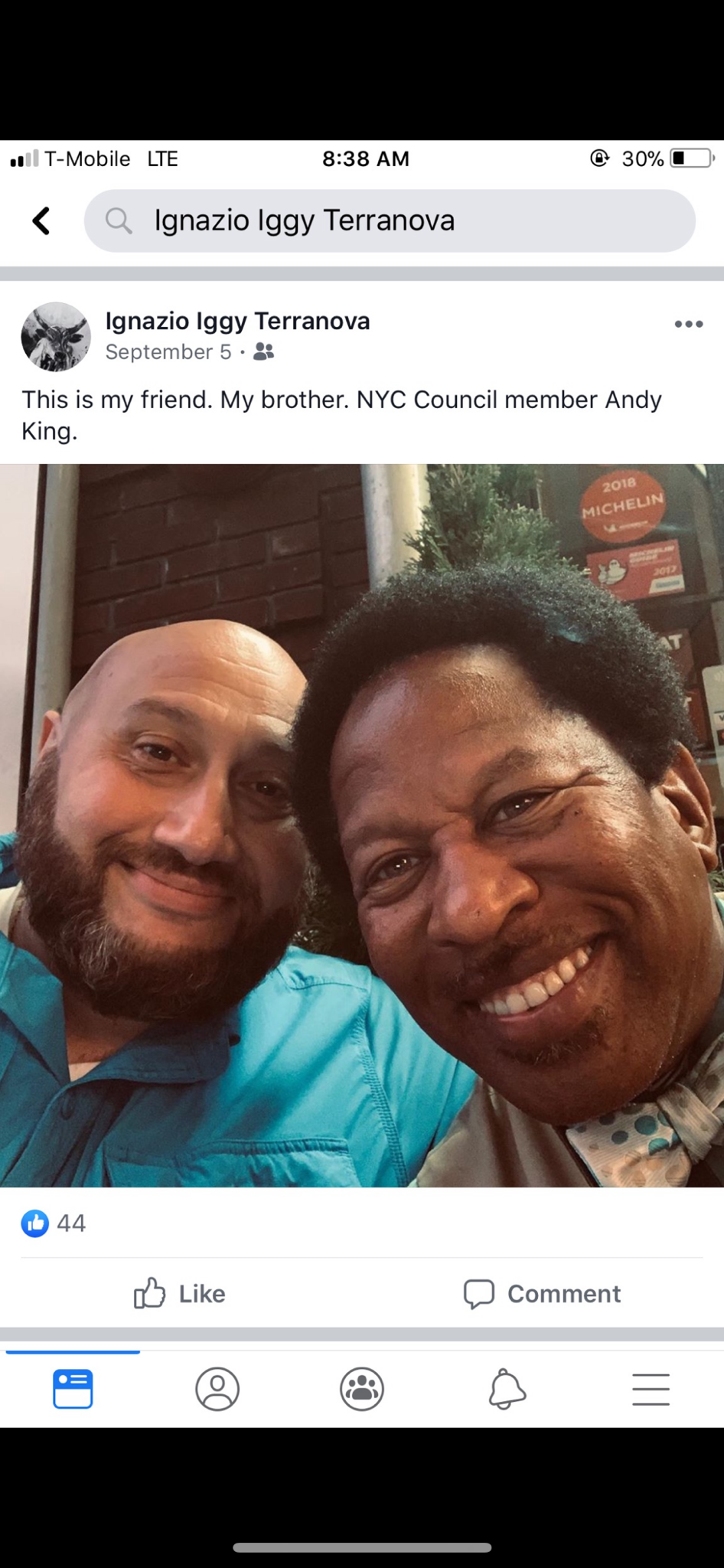 Delis denied the claims then and continues to deny them today. Delis told City & State that he believed the lawsuit was "politically orchestrated" to discourage him from running for future political office, and he denied ever having harassed Gutierrez. Delis also claimed that she was "annoying" and didn't keep regular hours. Delis said he didn't take his defense any further because he would have had to pay for his own lawyer.
Advocates criticized Terranova for taking donations from these men with checkered histories. Erica Vladimer, who accused former state Sen. Jeff Klein of forcibly kissing her while she was a staffer for the Independent Democratic Conference, told City & State that Terranova accepting donations from King and Delis speaks to his lack of judgment. "How can we trust someone who aligns themselves with those people to also have a victim- or survivor-centered approach in the way that they represent their constituents?" asked Vladimer, who also helped jumpstart the Sexual Harassment Working Group, prompting a hearing about sexual harassment in Albany for the first time in nearly 30 years. "You are the company you keep, and to feel comfortable enough to align yourself with somebody like Andy King is very concerning, because Andy King is the person who has this man's ear while he's working on legislation."
Bridie Farrell, a survivor of child sexual abuse and founder of the advocacy group America Loves Kids who pushed for the passage of New York's Child Victims Act, echoed some of Vladimer's concerns. "I have no idea how he would function as a legislator," Farrell said of Terranova. "But I do think that it's a sneak peek into his moral compass and what he's willing to trade this for that."
City & State reached out to Terranova's campaign about these donations – and about a picture that was posted to Terranova's Facebook page of King and Terranova, with the caption: "This is my friend. My brother. NYC Council member Andy King." A spokesman for the campaign did not comment directly on either the donations or the photo, but turned attention to Terranova's opponent, Gianaris. "Any attempt to obfuscate the support of lobbyists, real estate interests, and thousands of undisclosed individuals for Sen. Gianaris won't fly," spokesman Tom Musich wrote in an email. "Everyone knows his record as a job killer and no amount of mud slinging will change that." One of Terranova's key criticisms against Gianaris is his role in killing the deal to bring an Amazon headquarters to Long Island City. Gianaris, along with other Amazon HQ2 opponents, continues to maintain that Queens is better off without the behemoth tech company's presence.
Musich specifically referenced a $750 donation Gianaris received from the Konar Holding Corp., a company based in West Henrietta, New York, that has owned at least one real estate company. Gianaris is among the progressive politicians who have closed their wallets to real estate donations. Asked about the donation, Gianaris spokesman Alex Marion said that Konar is a financial services company that has various assets – not just real estate. They're not a Related Companies or Kushner Properties, he said.
As to the "thousands of undisclosed individuals" Musich referenced as donors, Gianaris' latest filing does include 2,512 unitemized contributions totaling over $11,000. But Marion said those are small-dollar donations which, under New York campaign finance rules, don't have to be itemized with details including the donor's name or address, as long as the donor does not exceed $99 in total contributions to a single candidate.
Gianaris has held his state Senate seat for nearly a decade, but has nonetheless faced criticism on multiple fronts from those who wanted Amazon to come to Queens. Terranova was registered as a Republican until 2016, and is one of two Republicans-turned-Democrats who have challenged Gianaris in the Democratic primary this year. Justin Potter, a Long Island City resident who ran on a pro-Amazon platform, is the other, but he has since dropped out. 
Gianaris' spokesman joined advocates in blasting Terranova for accepting donations from King and Delis. "By accepting money from known sexual harassers, longtime Republican Iggy Terranova has proven beyond a doubt he lacks the judgment to represent western Queens," Marion said in a written statement.