Coronavirus
State Legislature meets to act on coronavirus-related bills
State budget talks remain on hold until the federal government acts on the next stimulus bill.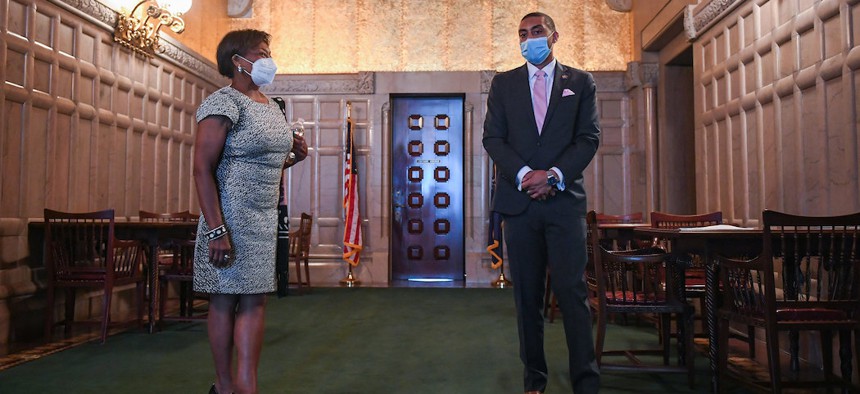 State lawmakers are reconvening for a dayslong blitz of legislative activity that is expected to continue at least through Wednesday. The Buffalo News reports that of the hundreds of bills expected to pass the state Senate and Assembly, many are run-of-the-mill measures to rename bridges and otherwise deal with parochial issues.
Other bills are one-house bills that will pass one chamber, but likely not the other. However, there are a few proposals that could shake up the relationship between state lawmakers and Gov. Andrew Cuomo.
The packed agenda of the Assembly Rules Committee, which controls the flow of bills to the chamber floor, gives some idea of the breadth of issues getting addressed this week. One idea with bipartisan support is stripping nursing homes of the coronavirus liability protections that the governor inserted into the state budget months ago. Other legislation would allow expanded voting by mail in the November election and shield New Yorkers from coronavirus-related health care costs; both of those appear to be on their way to passing. This signals that state lawmakers are still reasserting their legislative prerogatives after giving the governor a relatively free hand to manage the state during the spring, though they likely won't be dealing with the state's multibillion-dollar deficit this week. That will not be expected to happen until after federal lawmakers wrap up negotiations on another round of stimulus funding for states and local governments, which elected officials hope will help them avoid huge state budget cuts and higher taxes on working- and middle-class voters in an election year. President Donald Trump promised the governor earlier this year that such aid would be approved in the "next bill" – but at this point it is still up in the air.
Republican leaders are still holding out for key demands like increased liability protections for businesses that reopened during the pandemic. So with much state budget work still left to do, don't expect this week to be the last time that the state Legislature meets this year.