Campaigns & Elections
Queens borough president 2020 primary election results
Donovan Richards defeats Elizabeth Crowley on his way to Borough Hall.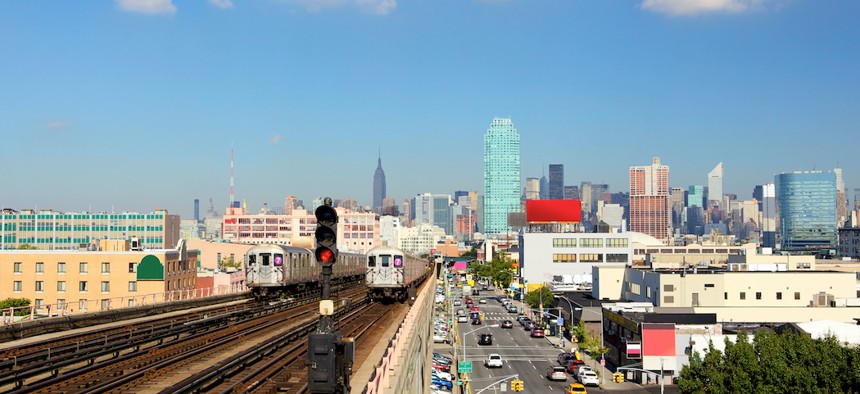 Donovan Richards is on his way to being the next Queens borough president. The New York City Council member earned nearly 36% of the vote in the June 23 Democratic primary, finishing 7 percentage points ahead of his nearest competitor, former New York City Council Member Elizabeth Crowley. After nearly a month of counting absentee ballots, the New York City Board of Elections published the certified results in the race this week.
Richards had a 9 percentage-point lead on Crowley after the in-person votes were tallied on primary night, and has been presumed to be the winner since then. About 38% of the 182,003 votes in the race came from mail-in ballots. The rest were cast in person, either on Election Day or during early voting. But the totals were pretty similar – Richards won 37% of the in-person vote and ended up with about 36% after all the votes were counted.
The Democratic primary for Queens district attorney was the race to watch in 2019, an otherwise quiet election year. And after weeks of recounts and court battles, then-Queens Borough President Melinda Katz won the nomination over Tiffany Cabán, a progressive public defender. Katz went on to win the office, and five candidates decided to run for the Democratic nomination for Queens borough president. In deeply blue Queens, winning the primary is a near-guarantee of winning the seat in November.
Richards, who was born and raised in Southeast Queens, would be the first Black man to serve as Queens borough president if elected. His campaignenjoyed the support of the Queens County Democratic Party and a host of other establishment figures. 
Other candidates included Crowley, who amassed significant labor union support; Costa Constantinides, a City Council member from Astoria who was the favored candidate of the progressive left; Anthony Miranda, a retired NYPD sergeant; and Dao Yin, a Bayside businessman who received endorsements from many Queens Asian American organizations.
Richards is expected to face Joann Ariola, chair of the Queens County Republican Party, in November.
Donovan Richards:65,122 votes, 35.78%
Elizabeth Crowley:52,502 votes, 28.85%
Costa Constantinides:32,823 votes, 18.03%
Anthony Miranda:22,717 votes, 12.48%
Dao Yin:8,504 votes, 4.67%
182,003 total votes counted
Powered By
NEXT STORY: De Blasio's history of bad blood with former allies