Education
Remote learning remains the norm for New York's biggest cities
New York City will be one of the few major school districts to attempt in-person classes.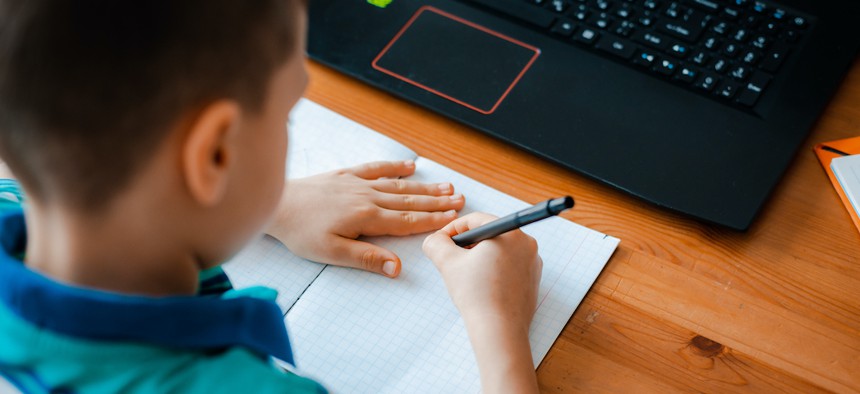 New York City does not have a lot of company when it comes to reopening schools this fall. A total of 21 out of the 25 largest cities in the country are opting to go fully remote for the rest of the year, according to a running tracker by Education Week. Out of the 10 largest cities in the Empire State, Albany and Schenectady are the only cities other than New York City that are sending kids back to the classroom next month.
That could change now that 16 unions are calling on Capital Region schools to delay their reopenings for at least several more weeks. "The health and safety protocols that our school leadership teams are feverishly working to develop cannot be fully implemented without additional support from the federal and/or state government," reads the letter, which was first reported by the Times Union.
It remains to be seen whether organized labor will have any more success in Albany and Schenectady (respectively, the sixth- and ninth-largest cities in the state) in delaying the start of in-person learning. But if Albany and Schenectady follow Syracuse and Yonkers in abandoning their plans to reopen school buildings this year, it would be a significant blow to efforts to tout just how far the state has come in containing the coronavirus.
With New York City Mayor Bill de Blasio standing by vows to reopen classrooms this fall, it appears that in-person learning will begin on Sept. 10. If the Big Apple can keep schools open for a few weeks beyond that, it can at least count on the great city of Cheektowaga to give it some company when the Buffalo suburb sends kids back to classrooms in early October – no matter what happens in the rest of the state.