Campaigns & Elections
5 things to know about the Council District 15 special election
Candidates are vying to replace Rep. Ritchie Torres in the Bronx.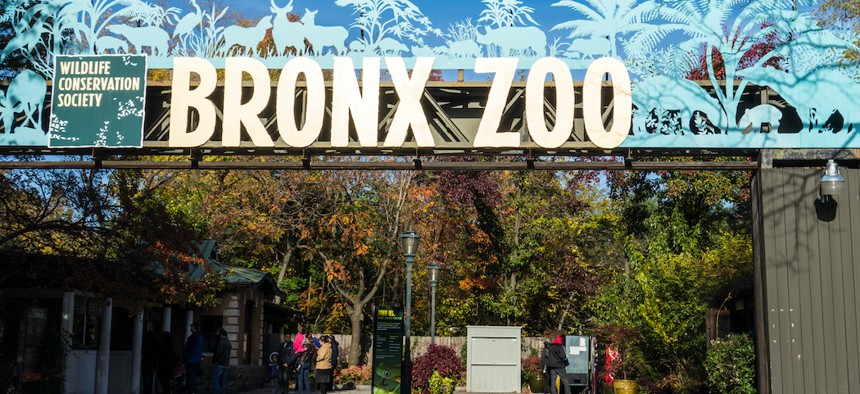 Residents are hitting the polls in the city's third-ever special election under the new ranked-choice voting system to choose a replacement for Rep. Ritchie Torres in City Council District 15. Like the special election in the neighboring 11th Council District, early voting began on March 13, and Election Day is Tuesday, March 23. The winner is expected to take office in early April – and then, soon after, will have to defend their seat in the regularly scheduled June Democratic primary. 
It's a fascinating special election with a crowded field, dueling super PACs, and one candidate who could make history. Here are five things to know about the District 15 special election.
The Bronx Dems are staying out
Out of the 10 candidates on the ballot, four have earned outside endorsements and shown real fundraising ability: Ischia Bravo, Elisa Crespo, Oswald Feliz and John Sanchez. The other candidates are Kenny Agosto, Latchmi Devi Gopal, Bernadette Ferrara, Jose Padilla, Ariel Rivera-Diaz and Altagracia Soldevilla. But even though the Bronx Democratic Party has endorsed a candidate in every other one of the borough's nine Council seats – including Eric Dinowitz in the concurrent special election in District 11 – the county party is staying out of this race. Party leaders say they just couldn't reach consensus, and that's not too surprising. Crespo and Bravo have been splitting institutional support, with, for one example, Crespo winning 1199 SEIU's endorsement and Bravo, the United Federation of Teachers. And, it's worth noting, Crespo is not related to former Bronx Democratic Leader Marcos Crespo. 
New York could have transgender City Council member
Crespo, an education liaison in the Bronx borough president's office, is hoping to become the first openly transgender lawmaker in New York City. She would also likely be the first lawmaker to speak about her past employment as a sex worker. Winning an election with that biography might have been unthinkable in the past, but Ritchie Torres has won in the district as an out, gay man, and Queens residents elected two out, transgender district leaders last year.
Democratic socialism is on the ballot
Crespo is also a member of the Democratic Socialists of America, a group that's had a mixed record in the Bronx. Rep. Alexandria Ocasio-Cortez, whose district somewhat overlaps with this one, has won twice. But a DSA-endorsed candidate, Samelys López, finished fourth in the 2020 Democratic primary in Congressional District 15, which also somewhat overlaps this Council district. Crespo is not officially endorsed by NYC-DSA, but Adolfo Abreu, who is running in the neighboring Council District 14 in the June primary is, and will surely be watching this race closely. Of course, Crespo is not the only candidate in the race with progressive politics. In a candidate forum co-hosted by City & State and the Bronx Young Democrats, Sanchez, Gopal and Crespo all said they would have voted no on the city budget last year, if they were in the Council, because the cuts to the New York City Police Department were not deep enough. Bravo and Feliz both said they would have supported the budget.
Will outside spending have an impact?
Money is flowing into the race, with nearly $163,000 in reported spending so far going to help elect Sanchez, a community board district manager running on a pro-development platform. Half is from an independent expenditure group funded in large part by a major real estate development family, the other half is from a pro-charter school group funded primarily by WalMart heiress Alice Walton. Other candidates are getting some help, but the reported spending on mailers and ads is much smaller. Labor unions 32BJ SEIU and LiUNA have spent about $9,000 supporting Bravo so far, and New York Women Lead, which helps support female candidates, has reported spending just over $6,000 on Bravo. And Our City, a progressive organization that supports taxing the rich, has spent just over $7,000 on a mailer praising Crespo, Bravo and Gopal and opposing Feliz and Sanchez. 
Low turnout is expected
District 15 covers neighborhoods like Belmont and East Tremont which have very low median incomes, and the vast majority of residents are Black and Latino. Special elections almost always have low turnout, and this district has a low voting rate to begin with. These are the exact voters who critics of ranked-choice voting raised concerns about being disenfranchised, as they feared that outreach and education regarding the new system wouldn't reach them. Still, ranked-choice voting in this year's two previous special elections has gone relatively smoothly, with no major hiccups reported. And an exit poll by a pro-RCV group found that 95% of those polled thought that filling out a ranked-choice voting ballot was either very or somewhat simple.