New York State
New York to lose one congressional seat
But the state only needed 89 more people to fill out the census to keep all 27 of its House seats.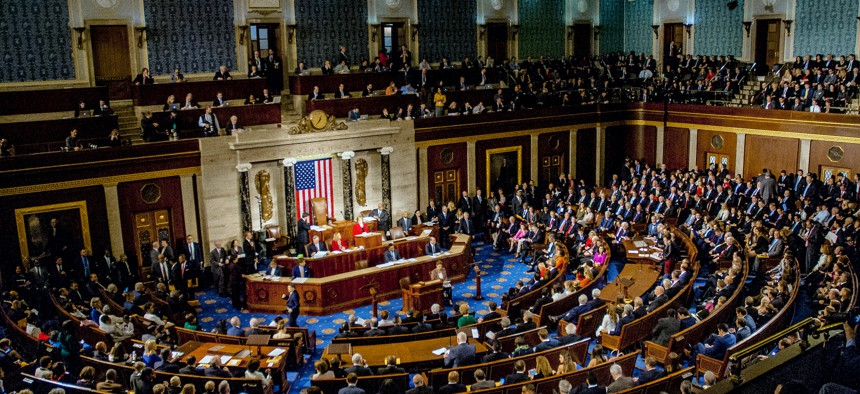 New York is going to lose a congressional seat from the 2020 census because it was 89 people short of getting another district. That's the smallest margin for a state to lose a seat since at least 1940, according to the U.S. Census Bureau. 
And while the state may have avoided the worst-case scenario of losing two congressional seats, such a slim loss will raise renewed questions about whether New York's census outreach effort could've gone further to reach that one last political club or civic organization, or that one overlooked neighborhood. While downstate managed to outperform or maintain similar census response rates compared to 2010, much of upstate New York fell below the 2010 rates. Overall, the state's self-response rate was only marginally lower than its rate in 2010.
"NY State did absolutely nothing," Julie Menin, who led New York City's census efforts, wrote on Twitter in response to mayoral candidate Shaun Donovan expressing skepticism that New York City should've done more. "The city's effort equaled the 2010 number despite being in a global pandemic and beat almost every major city across the country." New York state was on track to send $60 million in census outreach funds to localities after the count started in March, and put those plans off months later due to the COVID-19 pandemic. Meanwhile, New York City committed $40 million to the census at the start of 2020. Other factors also made the count difficult, as the COVID-19 pandemic limited outreach efforts and counting was cut off earlier than anticipated last year.
Even so, the loss was anticipated. It also leaves an open question about how the state's new 10-member Independent Redistricting Commission will tackle the shift from 27 seats down to 26.
The commission's structure makes it possible for a unified Democratic state Legislature to overrule its plans. And that's to say nothing of the constitutional amendment to be voted on by New Yorkers in November, which would make it even easier for Democratic legislators to pass a redistricting plan.
If Democrats decide to exert more influence on the process, the eight Republican congressional seats in New York could be in jeopardy. City & State developed sample maps to show how, taken to the extreme, red districts upstate could be diluted by including more urban areas and be used to the Democrats' advantage. Plenty of factors will also complicate attempts to maintain control over the redistricting process, such as incumbents trying to keep their districts favorable to them.
But there is still time until the redistricting effort fully kicks off. While the Census Bureau shared the allocation of congressional seats on Monday, the full data needed for redistricting won't be released to the states until Sept. 30 at latest.
Powered By
NEXT STORY: Competitive Central Brooklyn Council Race Splits City's Left