New York City
Mercedes Narcisse makes second run at Council District 46
The candidate goes up against establishment-backed opponents in the southeastern Brooklyn district.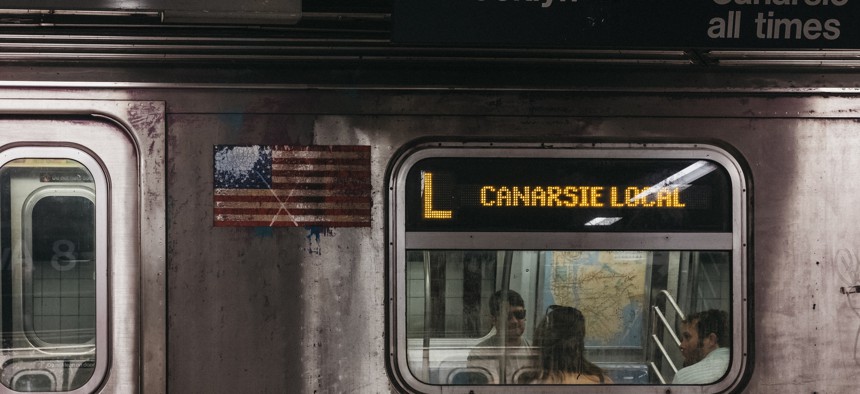 For seven years, Democratic City Council Member Alan Maisel has represented the southeastern Brooklyn neighborhoods of Council District 46, including parts of Canarsie, Bergen Beach, Georgetown, Marine Park, Mill Basin and Gerritson Beach. The district is racially diverse, combining Canarsie, which is over 80% Black, and the western section of the district including Marine Park, Bergen Beach and Mill Basin, which is majority white.
But a person of color has yet to represent the 46th District on the City Council. (The late Brooklyn political giant Lew Fidler preceded Maisel in the seat.) With over half a dozen candidates lining up to succeed Maisel in next month's Democratic primary, that seems likely to change. Seven of the eight remaining Democratic primary candidates are people of color, and several are immigrants or children of immigrants. Two of the race's front-runners, Gardy Brazela and Mercedes Narcisse, were both born in Haiti."It doesn't mean the representation was bad, it just means that some of the daily things that other communities deal with may not have been a priority for any of those previous members," Democratic candidate Shirley Paul, who is Caribbean American, said of the district's previous leadership. As one example, Paul pointed to health disparities in communities of color. Southern Brooklyn has been hit hard by the COVID-19 pandemic, and several candidates in the Democratic primary for the Council District 46 said that their neighborhoods lack adequate access to health care facilities.
While the Kings County Democrats have not endorsed in the race, two candidates have the backing of the Thomas Jefferson Democratic Club and its president, former Brooklyn Democratic boss Frank Seddio. Gardy Brazela, a longtime member and chair of Community Board 18, and Judy Newton, a former NYPD detective, have both won the club's endorsement. But while the powerful establishment club has made its picks, Brazela, who some point to as the front-runner, is by no means a lock. He faces stiff competition from candidates including nurse and former City Council candidate Mercedes Narcisse, and Paul, who worked for then-Assembly Member Frank Seddio, and for Gov. Andrew Cuomo and Lt. Gov. Kathy Hochul.
While the district is largely a moderate Democratic district – with some sections, including parts of Bergen Beach, leaning more Republican – Narcisse has positioned herself slightly to the left of the other candidates. After losing the Democratic primary for the seat against Maisel in 2013 and a 2016 campaign for the state Senate, Narcisse is hopeful that the third time's the charm. Narcisse has now racked up high profile endorsements, including from New York City Mayor Bill de Blasio, Public Advocate Jumaane Williams, Assembly Member N. Nick Perry, 1199SEIU and progressive activist group Make the Road. "In 2013, I didn't have endorsements from elected officials, I didn't have the matching funds, I did not have organization or union endorsements really, but I was able to gather almost 6,000 votes," Narcisse said. "The endorsement of different elected officials makes a whole difference."
Cory Provost, district leader in the 58th Assembly District, which overlaps with parts of Canarsie, said that Brazela and Narcisse were probably the top leading candidates in the race, but he endorsed Narcisse because of her "wealth of experience and dedication to the community." In addition to working as a nurse, including at local clinics during the pandemic, Narcisse served as president of the 41st Assembly District Democrats Club.
Brazela's supporters cite his long record of service in the community, not just with Community Board 18, but as president of the 69th Precinct Community Council. "I've been with this community for 30 years. They know me, they know I can deliver," Brazela said of the district's voters. Brazela goes into the contest strong with the backing of much of the Democratic establishment, including Rep. Hakeem Jeffries and local elected officials including Assembly Member Jaime Williams and state Sen. Roxanne Persaud.
But some candidates have criticized Seddio and the Thomas Jefferson Democratic Club's decision to file petitioning objections against them earlier this year, despite some candidates in races across the city pledging not to challenge their opponents' petitions to appear on the ballot because of the pandemic. Objections were initially filed against candidates the club didn't endorse, including Narcisse, Paul, Donald Cranston and Dimple Willabus, though all will appear on the ballot. "It was not surprising to me," Narcisse said. "I thought it was disheartening," Paul added, noting that the state had lowered the number of signatures required for a candidate to appear on the ballot, because of the risk of the practice of petitioning during the pandemic. Neither Seddio nor the Thomas Jefferson Democratic Club responded to a request for comment, but Seddio said at the time that the practice of filing petitioning objections against competitors was routine for a club that wants to promote its chosen candidates.
Though Brazela and Narcisse are arguably working with the most name recognition and a slew of high profile endorsements, the primary contest is far from a two-person race. Several other candidates rank among the top fundraisers, including Newton, who with public matching funds has amassed a total of roughly $220,000. Narcisse leads fundraising with over $74,000 in private contributions and over $160,000 in matching funds, followed by Brazela with nearly $65,000 in private contributions and over $160,000 in matching funds. Paul has raised an impressive $49,000 in private donations, in addition to matching funds. Donald Cranston, who has worked for the New York City School Construction Authority and state Senate, has raised roughly $47,000 in addition to matching funds. Dimple Willabus, a small business owner who immigrated from Guyana, and Tiffany Tucker-Pryor, who previously worked in both the Kings and Manhattan district attorney's offices and founded the youth education organization Redemption, Inc., have both qualified for matching funds as well. Zuri Jackson-Woods, who was worked as a teacher and administrator in the city Department of Education, has raised less than $2,000 so far.
Paul and Cranston have also secured notable endorsements. Paul is backed by Hochul, former state comptroller H. Carl McCall, and labor organizations including the United Federation of Teachers and the Retail, OWholesale and Department Store Union. Cranston, meanwhile, has won endorsements from the Uniformed Sanitationmen's Association Local 831 and the Correction Officer Benevolent Association, among others.
Nearly all candidates cited public safety and a rise in gun violence as a top concern, and while the movement to defund the NYPD is not a popular one in the district, Narcisse, for example, has said she will fight for reallocating NYPD funding to mental health, education and health care programs. Jackson-Woods also advocated for reallocating some of the department's budget and allowing mental health professionals to respond to crisis calls. Nearly all candidates also said they would advocate for the creation of more youth and after-school programs to help prevent crime.
Candidates also almost universally cited concerns about the high cost of property taxes, and the need to reform the property tax system – an undertaking that has been put on hold during the pandemic. Council District 46 includes the 11236 ZIP code, spanning Canarsie, Flatlands and Mill Basin, which has been identified as a "foreclosure hotspot." Brazela said he will push for a freeze on property taxes for five years.
Most candidates in the race refrained from criticizing sitting Council Member Alan Maisel's leadership, and Brazela has been endorsed by the outgoing Council member, though Maisel said he will rank Newton second.
The winner of the Democratic primary is well-positioned to win the district in the general election come November. With just over three weeks to go, the primary may have its front-runners, but observers hesitated to predict a winner. "These races are impossible to figure out because we don't know the impact of ranked-choice voting," Maisel said. "Even if someone is doing very, very well, there is no guarantee that they're going to pick up the number two, three and four votes."