Campaigns & Elections
Watch the May 25 NYC comptroller forum here
The 92nd Street Y, City & State New York and PIX11 partnered to bring the candidates together for a discussion that will inform New Yorkers as they decide this important contest.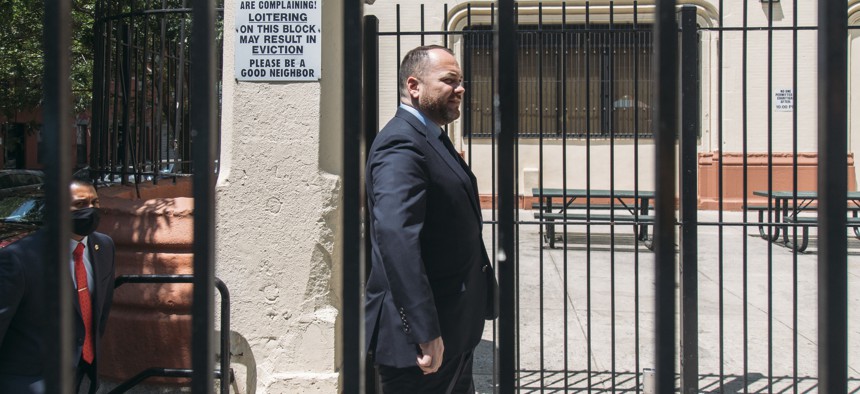 Life after the COVID-19 pandemic is getting back to normal again, which is why the 92nd Street Y, City & State New York and PIX11 have partnered to bring New Yorkers in-person forums for this election season's hottest races.
The first forum on the New York City comptroller's race will stream tonight at 7 p.m. Seth Pinsky, the 92nd Street Y's CEO, and City & State New York Editor-in-Chief Ralph R. Ortega will kick off the event by introducing the candidates, who will then answer questions from the event moderators and patrons of the 92nd Street Y. The moderators are two well-known New York journalists: City & State New York senior reporter Jeff Coltin and James Ford, lead live reporter for the "PIX11 Morning News."
The candidates appearing this evening are state Sens. Brian Benjamin and Kevin Parker, former CNBC contributor Michelle Caruso-Cabrera, Iraq War Marine veteran and entrepreneur Zach Iscol, New York City Council Speaker Corey Johnson, New York City Council Member Brad Lander, Terri Liftin, Reshma Patel and Assembly Member David Weprin.
City & State can tell you what the comptroller does. But we know that New Yorkers want to hear directly from the candidates on how they will tackle the job. And it's an intriguing race, especially with term-limited Johnson looking for a second life after dropping his mayoral aspirations. For now, he's leading in the polls.
The next 92nd Street Y forum on June 3 will feature candidates running for Manhattan borough president and then there will be a New York City mayoral forum on June 7.