New York City
Carlina Rivera to Face Sole Challenger for Lower Manhattan Seat
Councilmember Carlina Rivera will defend her lower Manhattan seat against just one challenger in the June primary.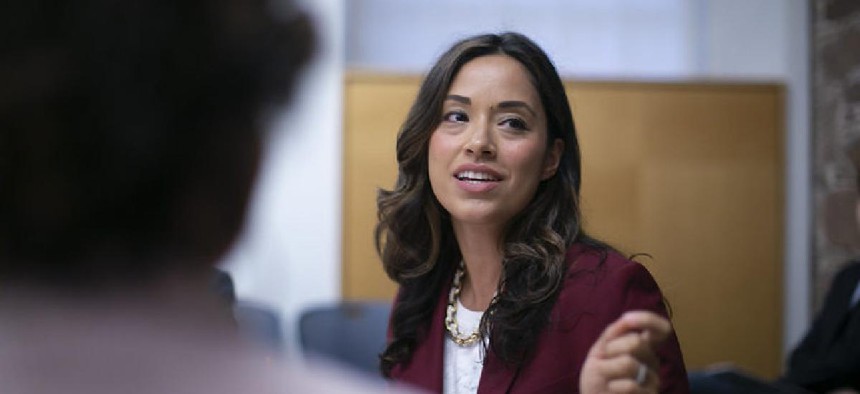 Manhattan Councilmember Carlina Rivera, one of just a handful of City Council members who is not term-limited this year, faces a single challenger in her District 2 re-election bid.

Erin Hussein, a former attorney from the East Village, is running against Rivera, the current chair of the Council's hospitals committee who is reportedly seeking the role of speaker, in the June 22 primary.

In a year where many Council races have several candidates running, the Democratic primary for District 2—which includes the Lower East Side, Kips Bay, and Murray Hill—is one of the least competitive in the city. And because only two Democratic candidates are on the ballot for the June 22 primary election, voters in the district will not be electing their next Council member using the city's new ranked choice voting system.

Rivera, who is from the Lower East Side, faced off with Hussein in a previous Council election. The two ran in the same district in 2017, with Rivera ultimately prevailing over five other candidates, including Hussein, who came in last with less than two percent of the vote.

More than an estimated 300,000 people live within the two community districts—Manhattan Community District 3 and Manhattan Community District 6—that make up Council District 2.
The two districts are somewhat different, collectively representing some of the most racially and ethnically diverse communities in lower Manhattan: Community District 3, which includes the Lower East Side and Chinatown, is mostly white, Asian, and Latino, according to city data. More than a third of the residents there are foreign-born.