New York State
State inspector general resigns
Letizia Tagliafierro has left the job without explanation amid criticisms over an ethics investigation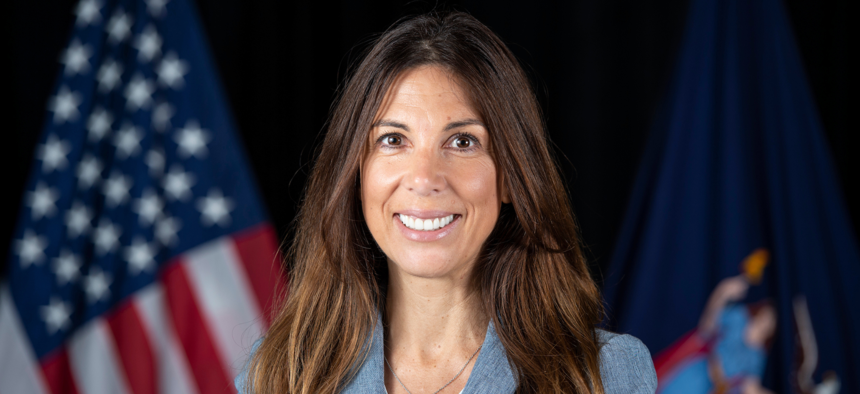 State Inspector General Letizia Tagliafierro, a longtime ally of former Gov. Andrew Cuomo, has stepped down, according to an email from Tagliafierro to staff obtained by City & State. In her resignation email, Tagliafierro said she had a good experience as inspector general, but did not offer an explanation for her exit nor an indication of who may replace her. A spokesperson for Gov. Kathy Hochul confirmed she received Tagliafierro's resignation letter and said that Chief Deputy Inspector General Robyn Adair will serve as acting inspector general until Hochul picks a replacement.
The resignation comes amid renewed criticism of Tagliafierro over an investigation into an alleged 2019 leak from the state Joint Commission on Public Ethics. At the time, Cuomo somehow learned how individual commissioners voted in a private executive session held around the time JCOPE was deciding whether to investigate the ex-governor's top aide Joe Percoco. The inspector general's office secretly looked into the alleged leak in early 2019, but could not substantiate the complaint. Tagliafierro, despite having recused herself since she was a former JCOPE executive director, came under scrutiny when details about the investigation emerged showing her office interviewed neither Cuomo nor Assembly Speaker Carl Heastie, whom Cuomo allegedly contacted about the private vote.
The leak and subsequent inspector general probe may become the subject of a criminal investigation after JCOPE twice voted to refer the issue to the state attorney general. 
Tagliafierro was appointed by Cuomo in 2019 after holding several roles in the Executive Chamber. She served as deputy secretary for intergovernmental affairs, special counsel to the governor and special counsel for public safety. The state inspector general is responsible for oversight of all executive branch agencies as well as public authorities and public benefit corporations. The office investigates possible fraud and corruption and tracks large public projects such as the Moynihan Train Hall and the Javits Center expansion.
Tagliafierro is the latest Cuomo loyalist to exit state government since he resigned, including Linda Lacewell, the former Department of Financial Services superintendent and a top confidant to the former governor.