Ethics
A new ethical zeitgeist hits Albany
Even JCOPE is doing something about holding public officials accountable.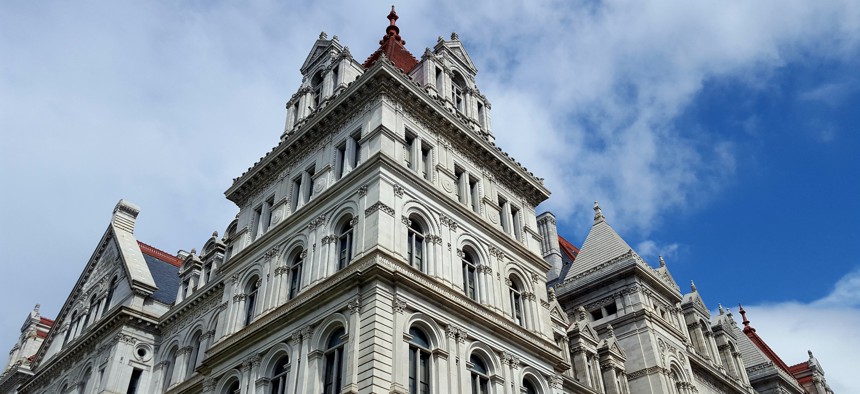 Something extraordinary happened Thursday morning. The Joint Commission on Public Ethics took action to address the leak of confidential information from a January 2019 meeting of its commissioners. They even voted in public to do so. A little background shows just what a big deal this all really is.
Eight out of 14 commissioners voted to ask state Attorney General Letitia James to launch a criminal investigation into a 2019 leak that informed former Gov. Andrew Cuomo how individual commissioners voted when it came to investigating his longtime aide Joe Percoco, who was convicted on federal bribery charges in 2018. Leaking such confidential information is a misdemeanor, and the governor denied any wrongdoing at the time. But Assembly Speaker Carl Heastie recently confirmed that Cuomo called him following the meeting to complain about the commissioners Heastie appointed. The speaker then called one of those commissioners to discuss the matter. That is not how independent investigations are supposed to work. A subsequent investigation by the Office of the State Inspector General – whose leader, Letizia Tagliafierro, recused herself because she was a former employee of JCOPE – claimed that illegality could not be confirmed. But investigators neglected to question Cuomo or Heastie. JCOPE also voted Thursday in favor of asking James to investigate what happened there and who leaked the information. A spokesperson for the state attorney general said Thursday afternoon that there have been no decisions yet about how to act on the referrals once her office formally receives them. 
Recent moves by JCOPE reflect a new ethical zeitgeist that has hit Albany in recent days – at least for now. A state Senate hearing on Wednesday highlighted how state officials have flouted ethics rules for years without worrying much about possible sanctions from JCOPE. That longtime status quo appears to be changing as Gov. Kathy Hochul takes office and state lawmakers resume a yearslong push to create a state ethics body that would be truly independent from political interference. 
One big problem with JCOPE is how its 14 commissioners get appointed. The governor picks six, the leaders of the state Senate and Assembly get three apiece, and the minority leaders get one each. "(Commissioners) have come to see themselves as that person's person on JCOPE, and when that happens, independence goes right out the window," Evan Davis, an attorney and expert on government ethics, said at an Aug. 25 state Senate hearing on ethics enforcement. The secretive nature of JCOPE proceedings has also been a source of criticism since the agency was established a decade ago to much fanfare by Cuomo and legislative leaders to replace the Commission on Public Integrity that was entirely controlled by gubernatorial appointees. "The Joint Commission on Public Ethics is an independent monitor that will aggressively investigate corruption and help maintain integrity in state government," Cuomo said in 2011. 
The resulting system of ethics enforcement, however, has allowed top officials avoid accountability even while JCOPE takes action against less powerful people. An advocate for victims of sexual abuse, for example, once faced a possible $40,000 fine and a misdemeanor charge for putting up some billboards even while JCOPE dragged its feet on investigating alleged sexual harassment by former state Sen. Jeff Klein of the Bronx. It still remains unclear to what extent JCOPE ever investigated Cuomo's former aide and confidant Percoco. Recent efforts by JCOPE to better inform the public about its inner workings appear to be half-hearted: "... the policy so far has been aimed at bolstering the reputation of the JCOPE itself, with information released or withheld based on that criteria as opposed to overall transparency," the Times Union wrote Aug. 25. Legislators are now talking more and more about getting rid of JCOPE and replacing it with a new ethics body whose commissioners would be appointed by the judiciary. "I do think the ultimate solution for JCOPE is to start again through a constitutional amendment," state Sen. Liz Krueger of Manhattan, who has sponsored an amendment to do just that, said at the Aug. 25 oversight hearing.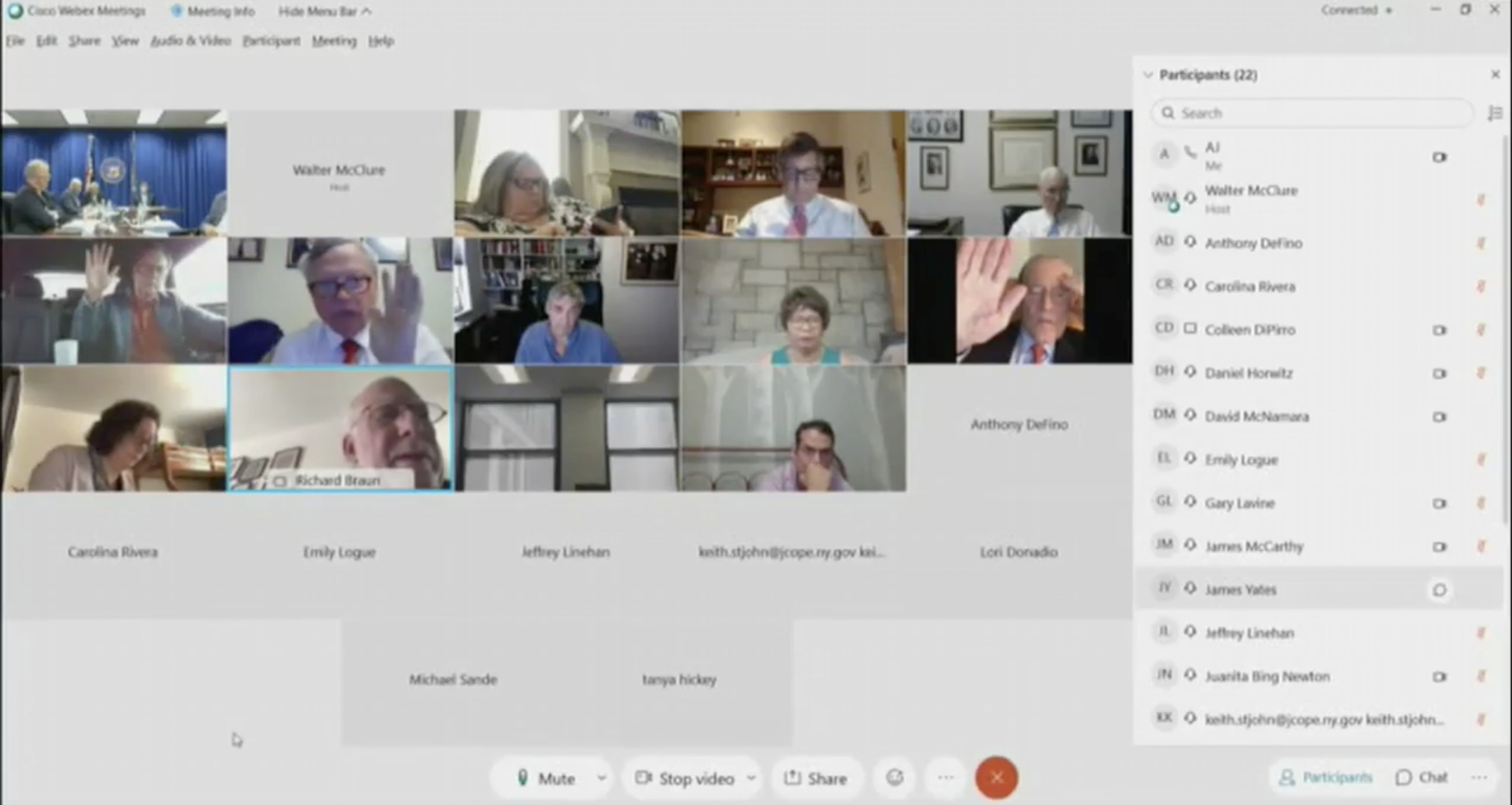 State lawmakers would have to pass an amendment in two successive Legislatures before it would go before voters for their approval. That means they cannot replace JCOPE through this process until 2023 at the earliest. "There's a number of things that the Legislature can do in the meantime," Rachel Fauss, a senior research analyst at the good government group Reinvent Albany, said at the hearing. Her testimony outlined a few such steps. State lawmakers could pass outstanding bills that would require JCOPE to disclose more information about ongoing investigations to the public and complainants. Whistleblowers could get additional protections and the Freedom of Information Law could better apply to JCOPE. Getting such ideas approved by the state Senate and Assembly is no easy task, especially since lawmakers are not scheduled to come back to Albany until next year. They might also be hesitant to empower a state agency, or create an entirely new one, that might investigate them or political allies in the future. 
While lasting reforms cannot happen overnight, the willingness of JCOPE commissioners  – minus those appointed by Cuomo – to make a criminal referral to James about the 2019 leak shows how fast cultural change can happen in Albany. A new governor is promising to restore public confidence in state government by cracking down on sexual harassment and requiring state employees to undergo ethics training for the first time. The fact that JCOPE voted against pursuing a criminal investigation of the 2019 leak just a few weeks ago underscores how much things seem to be changing. JCOPE is even considering making Cuomo give up some of the money he earned from that controversial book deal approved last year. Those are encouraging signs for anyone who wants more ethical accountability sooner rather than later. "Just one day after our ethics hearing, we are finally seeing accountability," state Senate Ethics and Internal Governance Committee Chair Alessandra Biaggi of the Bronx tweeted Thursday. "Transparency and integrity in government IS possible – we just have to demand it."
Correction: This article has been updated to reflect that Inspector General Letizia Tagliafierro recused herself from a probe of the 2019 JCOPE leak.
NEXT STORY: Working together to stop elder abuse