This Week's Headline
All eyes on Buffalo mayoral race while NYC's contenders square off
Rounding up the week's political news.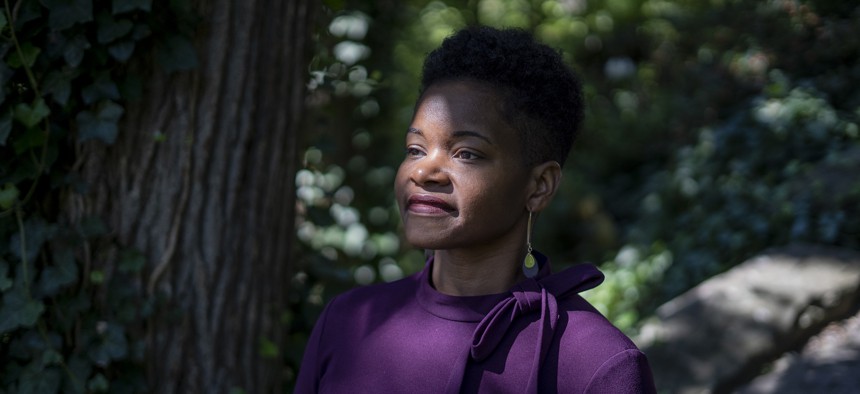 For former Gov. Andrew Cuomo, it seems that it's not over 'til it's over. Still fighting months after he resigned, Cuomo's attorney addressed the public again this week about the state attorney general report they continue to dispute and demanded that state Attorney General Letitia James drop her investigation into the former governor's controversial book deal. Although Cuomo himself has kept a low profile, he (or perhaps a staffer) tweeted out a sympathetic op-ed published in the Daily News. But that doesn't mean it's working for him – new polling finds him to be less popular than Donald Trump right now in New York, which must be a blow to his pride. For the rest of this week's news, keep reading.
All eyes on Buffalo mayoral
The already high-profile race for mayor of Buffalo got new shots of controversy when state Democratic Party Chair Jay Jacobs made an extremely thoughtless analogy. Asked why he had not endorsed India Walton, the democratic socialist who won the primary in June against incumbent Mayor Byron Brown, Jacobs compared the situation to if David Duke, the infamous Ku Klux Klan leader, had won a Democratic primary. Although he was sure to say that the situations were not the same, Jacobs said he obviously would not endorse Duke just because he had won a low-turnout Democratic primary. This, of course, caused criticism among other party leaders in the state, with Sen. Chuck Schumer and Gov. Kathy Hochul calling the remarks "disgusting." Rep. Alexandria Ocasio-Cortez went a step further and called on Jacobs to resign. Jacobs did release a tepid apology, which Hochul seemed to find sufficient, not heeding calls to immediately replace him. And Walton herself responded by saying she understands that people make mistakes. But in another shakeup, just days after Jacobs' comments, Schumer announced his endorsement of Walton over Brown, who is still waging a write-in campaign. The Senate majority leader was one of several prominent state Democrats who have steered clear of the race, but his support will likely be a significant boost for Walton as Election Day draws closer. Hochul, meanwhile, confirmed that she would not endorse anyone in the race.
Adams and Sliwa face off in their first debate
New York City's two major party mayoral candidates Eric Adams and Curtis Sliwa went head to head in their first debate shortly before voters head to the polls. Nearly all political observers already treated Adams' victory as a foregone conclusion in the overwhelmingly Democratic city, and the debate really drove home that point. Sliwa faced scrutiny for his past fabrications of crime as the leader of the Guardian Angels, while Adams continued to give nonanswers on questions about his residency, as well as who he would back for governor next year. But overall, Adams remained calm and largely kept to policy points during the televised debate, much to his benefit.
More vax mandates in New York City
Mayor Bill de Blasio announced that he will remove the COVID-19 testing option for all municipal workers beginning Oct. 29, meaning there will no longer be an alternative for getting vaccinated. If city workers, including police officers and firefighters, don't get the shot, they'll be placed on unpaid administrative leave. The move was criticized by municipal unions, and several said they would challenge the new rule in court. The success of such a lawsuit is questionable given that a similar mandate for city teachers has withstood legal scrutiny. The new mandate also raises concerns about worsening staffing issues that already exist if thousands of municipal employees choose not to get the vaccine.