New York State
Former Gov. Cuomo ordered to hand over millions made off of pandemic book
A state ethics panel voted Tuesday that Cuomo must turn the money in to the state Attorney General's office within 30 days.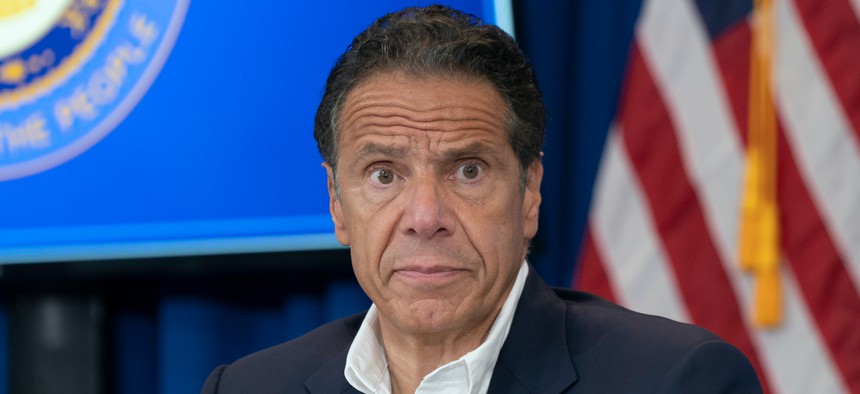 Former Gov. Andrew Cuomo must turn over the proceeds from his pandemic book deal – estimated at $5.1 million – to the state Attorney General's office within the next 30 days, a state ethics panel decided Tuesday.
The state's Joint Commission on Public Ethics voted 12-1 on a resolution ordering the former governor to hand over the profits following multiple investigations that found Cuomo used state resources to produce and promote "American Crisis: Leadership Lessons from the COVID-19 Pandemic."
The panel initially approved the book deal but retroactively revoked the sign-off last month, citing Cuomo's misrepresentation of his plans for the book.
Cuomo on Tuesday, moments before the decision, vowed to mount a legal challenge to the panel's new order.
"JCOPE's actions today are unconstitutional, exceed its own authority and appear to be driven by political interests rather than the facts and the law," Cuomo's attorney Jim McGuire said. "Should they seek to enforce this action, we'll see them in court."
Once the money is returned, it will be up to state Attorney General Letitia James' office to decide what to do with the cash. 
On Tuesday, state lawmakers called on her to distribute the money to the families of people who died from COVID-19.
"While our families were experiencing complete panic and despair, this disgraced former governor was carefully crafting his public image in order to maximize his personal profit," Assembly Member Ron Kim, who chairs the Standing Committee on Aging, said in a statement. "Every dollar must be clawed back and given to the nursing home victims' families for their pain and suffering"
State Sen. Sue Serino, a member of the body's Aging Committee, called JCOPE's decision "a step in the right direction" and urged "Attorney General James to take this opportunity to put these misbegotten funds to work to acknowledge their pain, and to send a strong message to New Yorkers that no public official should be able to leverage their office to personally profit off the backs of those they serve."
With reporting by Zach Williams.
Powered By
NEXT STORY: The not-so-shortlist to replace Assembly Member Richard Gottfried