Politics
New York congressional redistricting is the ultimate Rorschach test
Albany Democrats have been very artful with the shapes of new districts across the Empire State.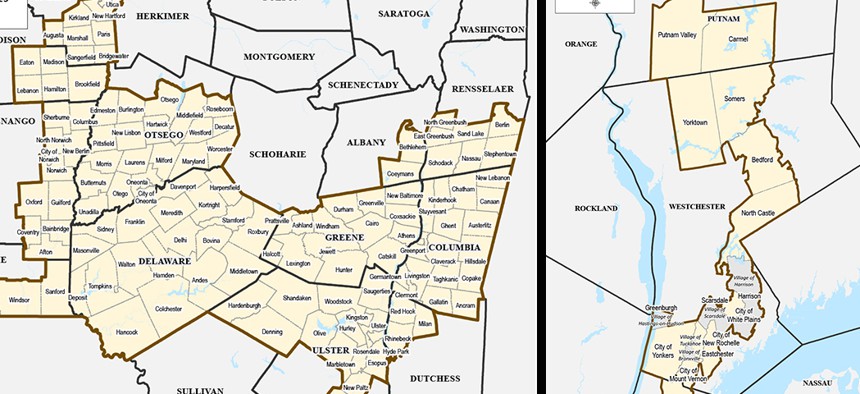 New York politicos are known for their occasional artistic forays. Rep. Antonio Delgado performed as A.D. The Voice while Assembly Member Jeffrey Dinowitz made his film debut in  the 2002 film Maid In Manhattan. Former Gov. Andrew Cuomo used his skills as a multimedia auteur to national effect, but nothing demonstrates political imagination quite like a good old fashioned gerrymander.
The congressional maps unveiled by Albany Democrats outlined new districts in the tradition of past masterpieces like the "Abraham Lincoln riding on a vacuum cleaner" across upstate. One proposed district resembles a giant outboard motor dropped into the Hudson Valley while another evokes a gigantic Pomeranian puppy. You be the judge in this intersection of the topographic and political dark arts. 
There are 26 new congressional districts remaining following the U.S. Census. Here are four of them that look particularly inspired. 
Congressional District 3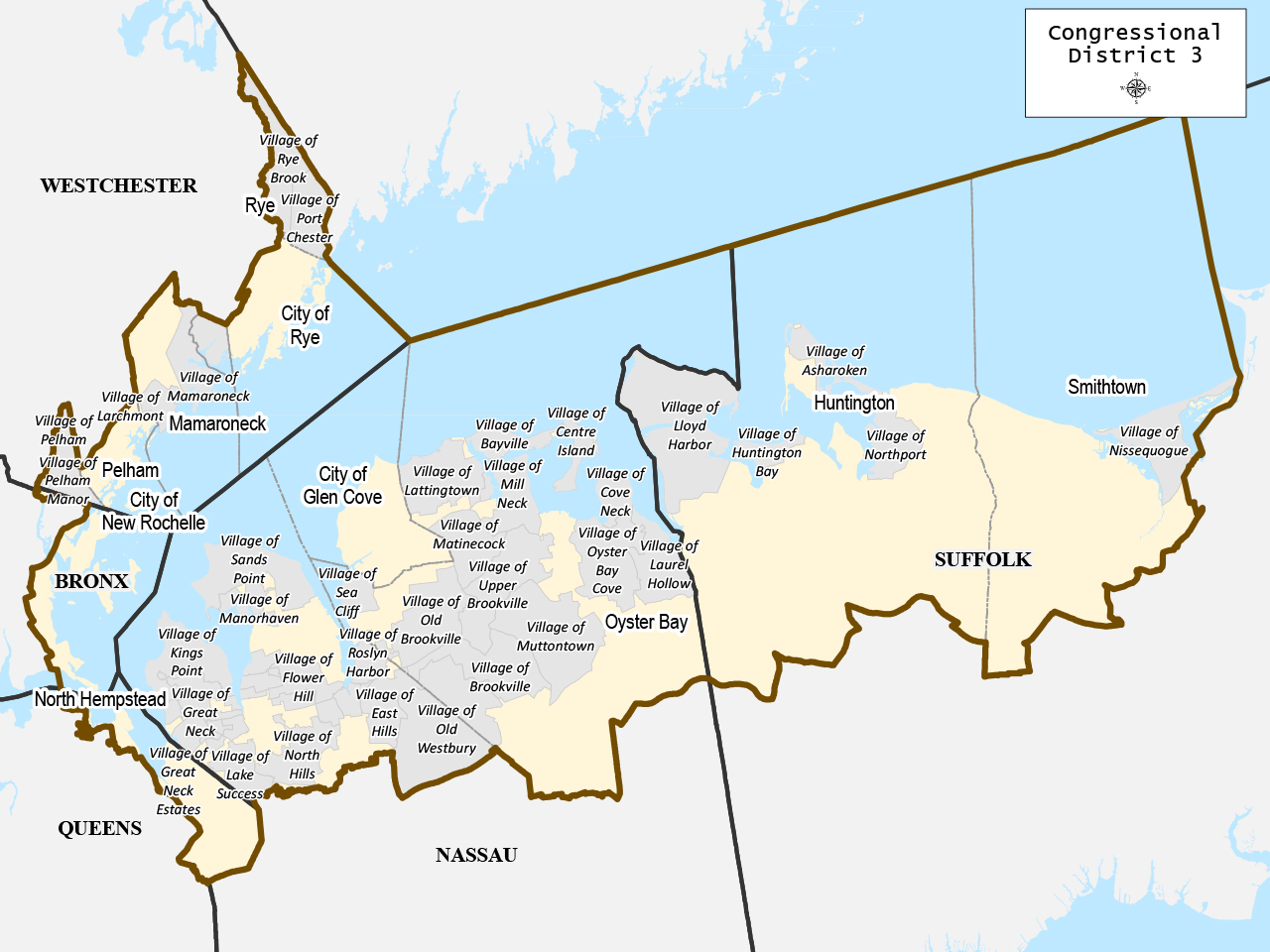 What is this? A shark heading east? A wooden Dutch shoe? Whatever Democrats are doing with joining parts of the North Shore of Long Island (currently represented by outgoing Rep. Tom Suozzi) with a slice of the Bronx and Westchester County, this "Long Island Sound" district might be the ultimate redistricting Rorschach test. Offers voters something to think about besides how this district best serves the public interest. 
Congressional District 16
One of the three Magi might determine the political future of Rep. Jamaal Bowman, whose new district includes what appears to be a bulging, bearded head resting in Putnam County. Or, maybe it is the latest Suzuki 4HP? Either way, the freshman lawmakers must come to terms with some type of power in his reelection race before he can pass the electoral finish line in November. 
Congressional District 19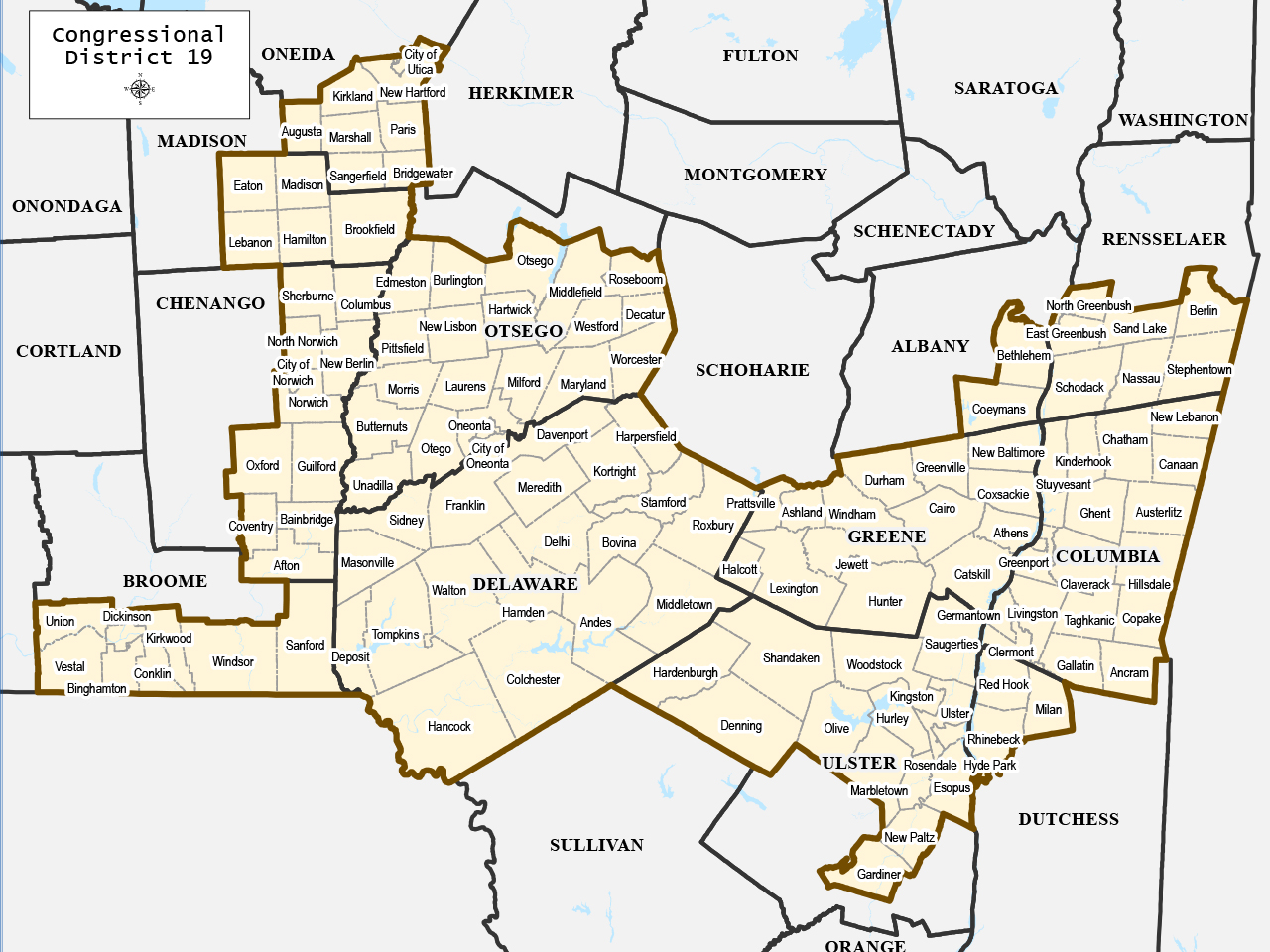 Democrats took a bite out of Republican congressional territory by creating a doggy-shaped district that rips apart the current Central New York district represented by Republican Rep. Claudia Tenney. This is arguably the most adorable way that Democrats have inflicted potentially big scars on the GOP congressional delegation this year – and it's particularly sweet for incumbent Rep. Antonio Delgado. 
Congressional District 24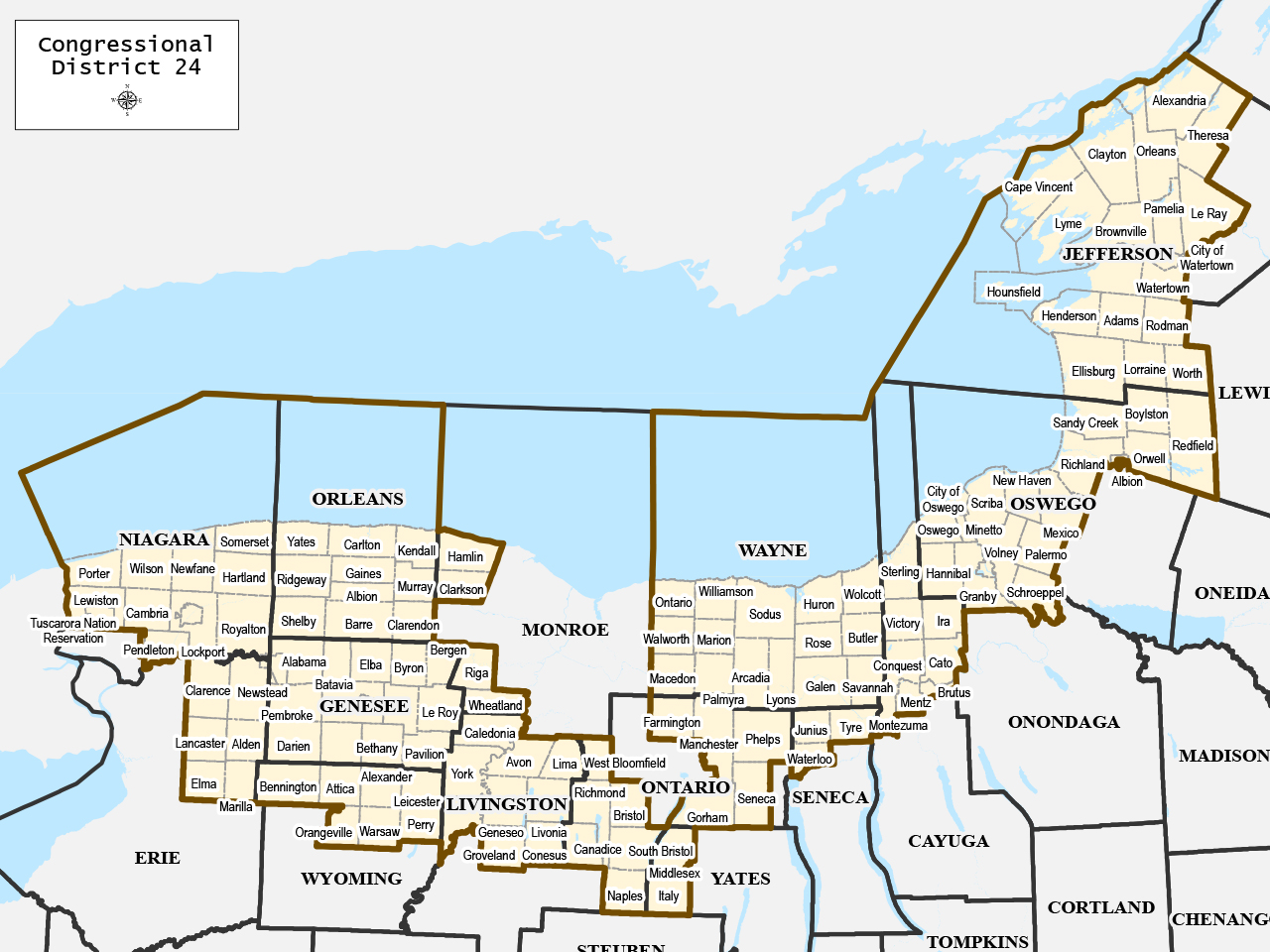 A humongous llama might be riding along Lake Ontario – and the Democrats are in the saddle! Just look at the sprawling district that runs from Western New York to the North Country. A solid blue district in Monroe County allows the Democrats to protect their own while making sure that incumbent GOP Rep. Chris Jacobs faces an extra long journey on the campaign trail compared to a current district centered much more on the Erie County side of things.