Politics
Anthony Andrews is challenging Assembly Member Vivian Cook – backed by her supporters' money
WFP-backed Andrews has a massive cash advantage over the 84-year old incumbent.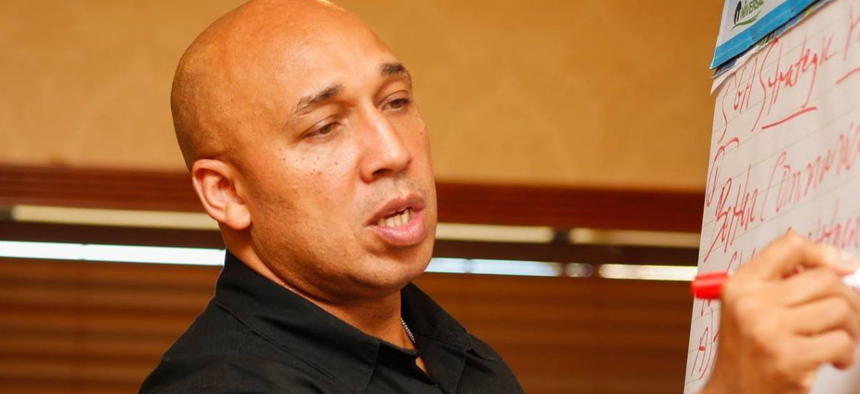 Queens Assembly candidate Anthony Andrews' coffers are full – of money from his opponents' supporters and staffers. Assembly Member Vivian Cook's backers said they gave to Andrews last year when he said he was running for reelection as Democratic district leader in Southeast Queens. But that was before he turned on his political mentor Cook, and announced a primary challenge against her backed by the Working Families Party. Andrews' donor list included consultants Patrick B. Jenkins and Tyquana Henderson-Rivers, who are both working for Cook, Rochdale Village Civic Association President Clifton Stanley Diaz, who's supporting Cook, Council Speaker Adrienne Adams and state Sen. Leroy Comrie. Andrews said he was always clear he was considering an Assembly run. The longtime York College professor and administrator asked: "Do you think I could have raised $105,000 in six months if I told people I was running for district leader? With no opponent?" As of January, Andrews had a massive $103,000 to $3,000 cash advantage over the 84-year-old Cook, who has served since 1991.
Cook hasn't faced a primary since 2016, when she defeated Rodney Reid 78% to 22%. Andrews said that constituents' concerns have been falling on deaf ears – but emphasized the primary challenge had nothing to do with Cook's age. "The community can't afford to wait any longer," he said.
Jenkins, who donated $200 to Andrews, called his Assembly candidacy a "tragedy," and questioned why he was getting the WFP's support. "I don't see Anthony Andrews as any more progressive than anybody else. I don't know what he stands for to be honest. Other than canned political rhetoric," he said.
Andrews said he was progressive and pointed to his organizing with the Professional Staff Congress union at CUNY – but added that he would be responsible to the "moderate district."
Comrie, whose district partially overlaps with Cook's Assembly District 32, gave Andrews' campaign $750 last year. "He was having a fundraiser where he honored me and I had to buy a table. … That was before he declared anything," Comrie told City & State. Is he endorsing in the race? "I love both of them," he said. "That's a family fight that I don't need to be anywhere near."