This Week's Headline
The first gubernatorial debate and a GOP shake-up in the 23rd District
Rounding up the week's political news.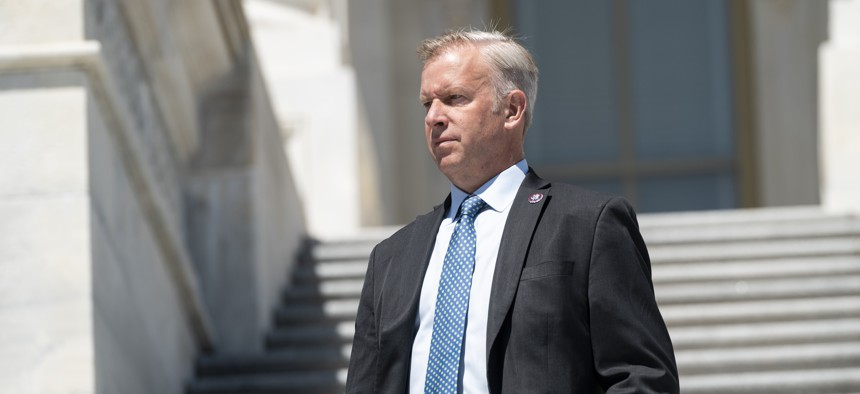 Just when we thought it was over, New York is set to another new legislative map, this time for the Assembly. But don't panic, that's not for this year. Although a state judge ruled the new Assembly lines unconstitutional for the same procedural reason as the state Senate lines, that judge will draw new districts that will take effect for the next election cycle in 2024. Upending the primaries that begin early voting next week frankly would have been unthinkable. At least no one unleashed cockroaches into the courtroom to make this whole saga even wilder. For the rest of the week's news, keep reading.
Hochul takes the debate stage
Gov. Kathy Hochul faced off against her two primary opponents, Rep. Tom Suozzi and New York City Public Advocate Jumaane Williams, in her first debate in the race for governor. She bore the brunt of the attacks, including for her controversial deal to put $850 billion in taxpayer funds toward a new Buffalo Bills stadium and past support from the National Rifle Association. However, Hochul held her own and touted her success in getting nation-leading gun reform legislation passed and her action on abortion in the wake of a draft U.S. Supreme Court decision overturning Roe v. Wade. In the end, the debate finished without any particular standout moments for any of the candidates, which was a perfectly acceptable outcome for Hochul, who went in as the front-runner and came out with her status intact.
New York City budget agreement finalized
New York City Mayor Eric Adams and City Council Speaker Adrienne Adams announced a $101 billion budget deal Friday – ahead of the de facto July 1 deadline. Both leaders touted the relatively harmonious process, the details of which were never leaked. Mayor Adams initially proposed 3% cuts across the board, but the final version did not include many of those cuts, partly due to higher than expected tax revenues. 
Adams goes to Washington
New York City Mayor Eric Adams traveled to D.C. to offer his testimony before Congress on the importance of passing new gun control laws. He specifically called for universal background checks, to raise the age required to buy AR-15 type guns and to institute federal red flag laws that would carry consequences for lack of enforcement. Adams also pointed to the so-called "iron pipeline" that has brought guns illegally into the state from surrounding states with less restrictive gun laws as one major reason for why federal action is needed. The same day the mayor testified, survivors of the Buffalo mass shooting at a Tops supermarket and family members of those who were killed also offered their thoughts to lawmakers about the need for new gun laws to get approved. 
Chris Jacobs calls it quits
Rep. Chris Jacobs announced he would not seek reelection just days after he came out in support of a gun reform, including making 21 the minimum age to purchase semiautomatic rifles. That did not sit well with state Republicans, and party chair Nick Langworthy began gathering petitions to run against him. Soon after that, Jacobs dropped his reelection bid having served only one term in Congress. Almost immediately, Western New York Republican gadfly and former candidate for governor Carl Paladino entered the race with the support of Rep. Elise Stefanik. But he has already stirred up controversy during the short time on the campaign trail after his Facebook page shared a "false flag" conspiracy theory about the Buffalo and Uvalde shootings and following the emergence of a radio interview he did last year in which he said the country needed an "inspirational" leader like Adolf Hitler. Langworthy announced he would run himself shortly thereafter.