Campaigns & Elections
Here's who won the three countywide judicial primaries in New York City
Judgeships for the Manhattan Surrogate's Court, along with the Brooklyn and Queens Civil Courts were also on the ballot in Tuesday's primary.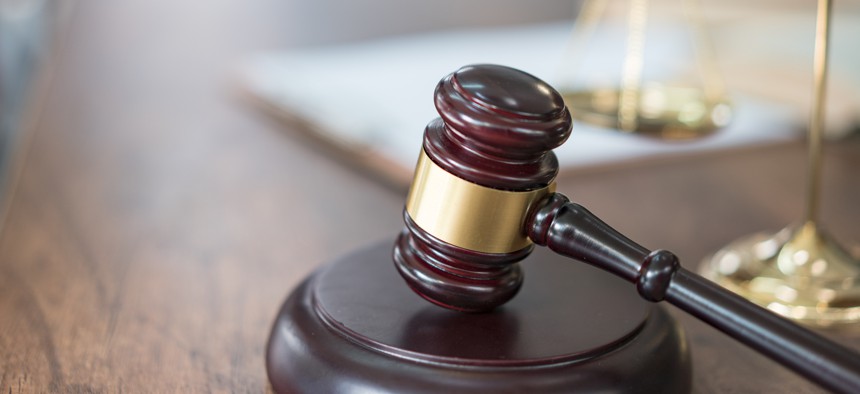 Tuesday's primary election produced few surprises in the big races for lieutenant governor and governor, but in the three lesser-known races for countywide judgeships in New York City, the Democratic primary winners succeeded by comparably slimmer margins. While incumbent Gov. Kathy Hochul and Lt. Gov. Antonio Delgado spent most of election day conducting business-as-usual before soaking up their victories at a swanky Tribeca Rooftop party, judicial candidates were working poll sites hoping to lap up last-minute voters who may not have even known which candidates were on the ballot prior to casting their votes. In all three races, there were no Republican primaries, meaning the winners will likely go on to win the general election in November.
Hilary Gingold won the three-way primary race to fill retiring Judge Nora Anderson's seat on Manhattan Surrogate's Court, while Pat Hayes Torres clinched the nomination for Brooklyn Civil Court judge over Philip A. Grant. Voters chose Karen Lin and Maria T. Gonzalez out of four candidates running for two open seats in Queens Civil Court. 
Gingold, who currently holds a seat on the Manhattan Civil Court, won 43% of the vote, according to preliminary results from the New York City Board of Elections. Elba Rose Galvan, a surrogate's court referee endorsed by the Daily News, came in second with 34%, followed by Metlzer Lippe attorney Verley A. Brown, 22%. Surrogate's Court judges, which handle probate and estate proceedings, serve 14-year terms and must retire by age 70. Each county has one surrogate judge, except Brooklyn and Manhattan, which each have two.
A total of 110,700 voters cast ballots in the Surrogate Court's race, compared to 136,112 in Manhattan for the Democratic gubernatorial primary. 
"I just want to thank the people of New York City," Gingold said Wednesday. "Judges races – people don't usually pay attention to them . . . but the fact that people came out and voted the way they did, gives me faith in the system and the Democratic process."
Gingold said she hopes to address case backlogs in the court, in part by being ready to "make a decision from the bench." She also highlighted her own experience with her elderly father, who has dementia, as an example of how she can relate to petitioners in her courtroom. 
"When (someone), God forbid, passes away, some things have to be done immediately," she said. "What happens when that 92-year-old woman passes away and her Schnauzer, Snooki, is hanging out there at 8 years of age. Who takes care of that dog?"
Of the 132,884 votes cast in the Queens Civil Court race, 39% were for Lin (97,033 Queens Democrats voted in the gubernatorial primary, but voters could choose two candidates in the judicial race). Gonzalez received 24% of votes, Devian Daniels won 19% and 17% were for Thomas Medardo Oliva. 
Citywide, there are 21 Civil Court vacancies, but only two had countywide primaries with more than one candidate running. Civil Court judges serve 10-year terms handling lawsuits seeking damages up to $50,000, along with landlord-tenant issues. Most Civil Court judges, however, are assigned to other courts, such as criminal and family courts.
Lin, who was nursing a hoarse voice on Wednesday from campaigning at polling sites from 6:15 a.m. until polls closed at 9 p.m., described her "grassroots" campaign as one that involved attending community meetings and events to meet voters in person and running phone banks in an effort to "reach as many communities as possible . . . Queens is a big borough," she said. 
"This is my first time running for elected office, and I can't tell you the number of people who I met who said they have never met a judicial candidate before and they didn't know that judges had to be elected," said Lin, a former housing court judge.
Gonzalez, who could not be reached for comment, is a Queens-based lawyer who "has represented thousands of local Queens residents" in immigration, criminal and bankruptcy cases, according to her campaign website. She is also a cooperating attorney with 32BJ SEIU's Legal Services Fund. The New York City Bar Association, which signs off on judicial candidates who "have affirmatively demonstrated qualifications necessary for the performance of the duties of the position for which they are being considered" did not approve Gonzalez.
In the Brooklyn Civil Court race, Torres won 56% of the 127,803 votes cast. In the Democratic gubernatorial primary, 150,683 registered Democrats voted. Grant, a principal law clerk at the state Supreme Court, received 43% of the vote. Torres, who could not be reached for comment, is a former Brooklyn assistant district attorney, who operates a Brooklyn-based law practice representing clients in grand jury presentations, along with criminal, personal injury, real estate and commercial matters, according to his campaign website.
Powered By
NEXT STORY: New York's 2022 GOP gubernatorial primary results