Heard Around Town
Aside from Claudia Tenney, New York reps vote to codify same-sex marriage rights
Forty-seven GOP lawmakers voted to recognize marriage equality, including all but one New York Republican.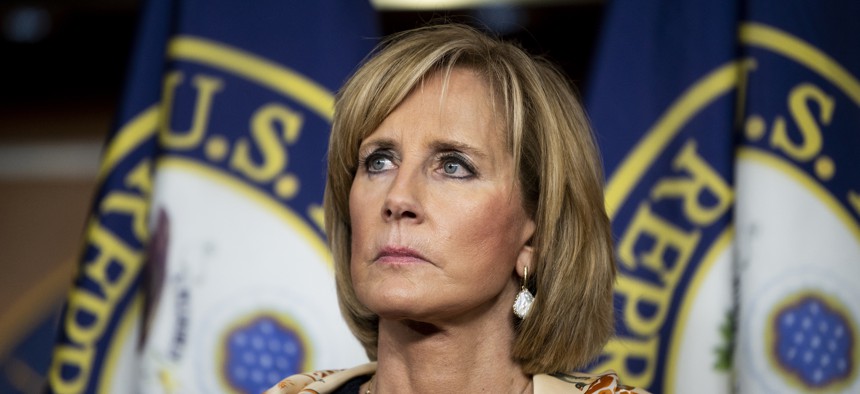 The House of Representatives voted overwhelmingly to codify same-sex marriage rights into law on Tuesday, and 47 Republicans – including all but one of New York's GOP delegation – joined Democrats in the vote. Republican Reps. Elise Stefanik, Lee Zeldin, Chris Jacobs, Andrew Garbarino, John Katko and Nicole Malliotakis voted in favor codifying same-sex marriage rights. Rep. Claudia Tenney was the sole New York Republican – and sole New York member – to vote against the bill. 
The Respect for Marriage Act, which passed the House by a vote of 267-157, would repeal the 1996 Defense of Marriage Act defining marriage as between a man and a woman. The new bill, sponsored by Rep. Jerry Nadler, would require the federal government to recognize marriages as long as they're valid in the state where they're performed. It also aims to protect interracial marriages, prohibiting any state from denying out-of-state marriage licenses and benefits on the basis of sex, race, ethnicity or national origin. 
Following the U.S. Supreme Court's overturning of the federal constitutional right to abortion secured by Roe v. Wade, fears of the court further rolling back civil rights have proliferated, prompting Democrats to introduce the bill.
The Republican Party has somewhat eased its hardline opposition to marriage equality since the 2015 SCOTUS ruling recognizing same-sex marriage as a constitutional right, though other kinds of GOP-led anti-LGBTQ legislation has recently flourished around the country. The New York Republicans who voted in support of the Respect for Marriage Act on Tuesday included not just moderate members but further right members and party leaders, including Zeldin and Stefanik, who is the chair of the House Republican Conference. The vast majority of House Republicans – 157 of them – voted against the bill.
Announcing her intention to vote in favor of the legislation earlier on Tuesday, Malliotakis said that she regretted previously voting against marriage equality legislation. "In 2017, I expressed my deep regret for voting against a bill legalizing same-sex marriage in New York State while in the state Assembly six years prior," she said in a statement. "Over the past decade, I have attended two weddings of couples who deserve equal recognition and protection under the law."
Tenney was the sole holdout in New York's Republican delegation. "Today, same-sex couples are guaranteed the right to marry, and I agree with the established jurisprudence that this right should be protected. Despite this fact, House Democrats today tried to score cheap political points," Tenney said in a statement explaining her "no" vote, arguing that that right is not under threat. 
The legislation faces an uncertain future in the 50-50 Senate, where it would need additional Republican votes to pass.