Politics
Here's how the DSA keeps its lawmakers in line
The six – and counting – members of the Socialists in Office bloc meet weekly with DSA leaders and activists to discuss politics and figure out how Albany really works. But a recent bill to fund public housing has caused tension.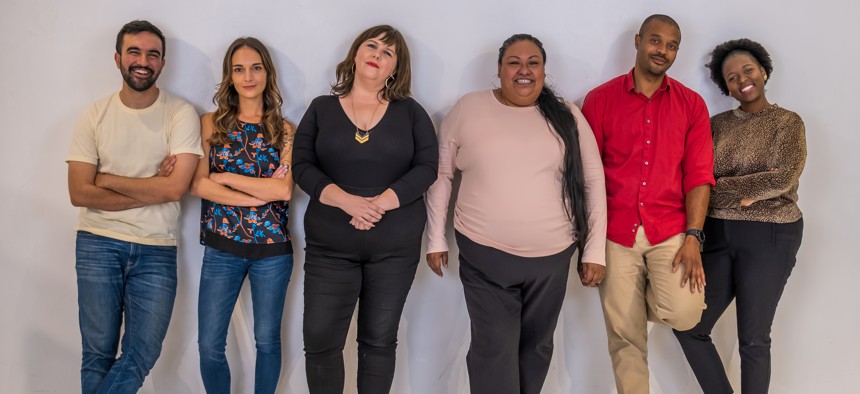 "To be an unorganized socialist is a contradiction in terms," Zohran Mamdani told City & State, explaining his decision to join the Socialists in Office committee soon after winning a Democratic primary for an Assembly seat in 2020.
Mamdani, who represents the Astoria section of Queens, is a member of the New York City chapter of the Democratic Socialists of America and received the group's endorsement when he ran for office. He is one of six DSA members in the state Senate and Assembly, who are collectively known as the Socialists in Office. 
The first socialist in office in the modern era was Julia Salazar, who was first elected to the state Senate in 2018. (Full disclosure: I am a member of NYC-DSA and donated to Salazar's campaign.)
The rest of the group were elected in 2020: Mamdani, state Sen. Jabari Brisport, and Assembly Members Marcela Mitaynes, Phara Souffrant Forrest and Emily Gallagher.
These six legislators work closely with DSA, in ways that go far beyond the usual relationship that elected officials have with community and activist groups.
Following its victories in the 2020 elections, NYC-DSA created a dedicated group known as the Socialists in Office committee (SIO) to coordinate with its elected officials. The SIO includes representatives of NYC-DSA's Citywide Leadership Committee, geographic branches (such as the Central Brooklyn branch and Queens branch), and working groups focused on specific issues (such as the Healthcare Working Group and housing working groups). 
The SIO meets regularly, typically through weekly virtual meetings and monthly in-person meetings. During the meetings, members will often discuss pending bills and strategize on how to win DSA's legislative priorities, which this year included the New York Health Act, the Build Public Renewables Act, and "good cause" eviction. 
The committee is democratically run, with any member – not just those in elected office – able to suggest that the committee adopt a collective position on a certain issue or piece of legislation. 
"We have created a decision-making process by which we could air out a question – whether it be legislation or whatever else, or endorsements – and then have a structure to a debate and then a vote, internally, to figure out: Where do we lie on this as a committee, and how do we ensure that we move as a collective even amidst individual dissent?" Mamdani said.
In cases where the committee does vote to adopt a collective position, the six legislators will be expected to vote as a bloc in the Assembly and Senate. In other cases, though, they may vote differently from one another.
"There have been a lot of occasions where we didn't make any decision at all and then as a result we just ended up voting in different ways," Salazar said.
In addition to the regular SIO meetings, the six socialists in office often attend the DSA's monthly branch meetings and participate in mass calls open to all DSA members, where they report back on what is happening in Albany.
"Part of the function of the committee is to have mass calls where we explain what exactly just happened in this extremely complicated, last-minute process that has huge ramifications for millions of people in our state," said Sumathy Kumar, the co-chair of NYC-DSA and a member of the SIO committee. "That is an extremely important function of the socialists that are in Albany right now, of pulling back the veil on how undemocratic, how top-down the Legislature is, all the things that they think they can get away with, and exposing that to a mass audience and agitating people to get involved, to get organized, to join a movement so that we can actually structurally change that."
The particular relationship that DSA has with its elected officials is unique within state politics. Plenty of lawmakers belong to caucuses and informal blocs, participate in strategy calls led by outside advocacy groups and host town halls to hear from constituents. But only DSA and socialists in office have created this hybrid model.
"It's not a one-off town hall where you hear from people and then you go back to your office and you do whatever you want," Kumar explained. "It's an ongoing process, it's an organizing conversation, it's a permanent strategy really, to have an ongoing conversation between people who have been elected and people they're representing."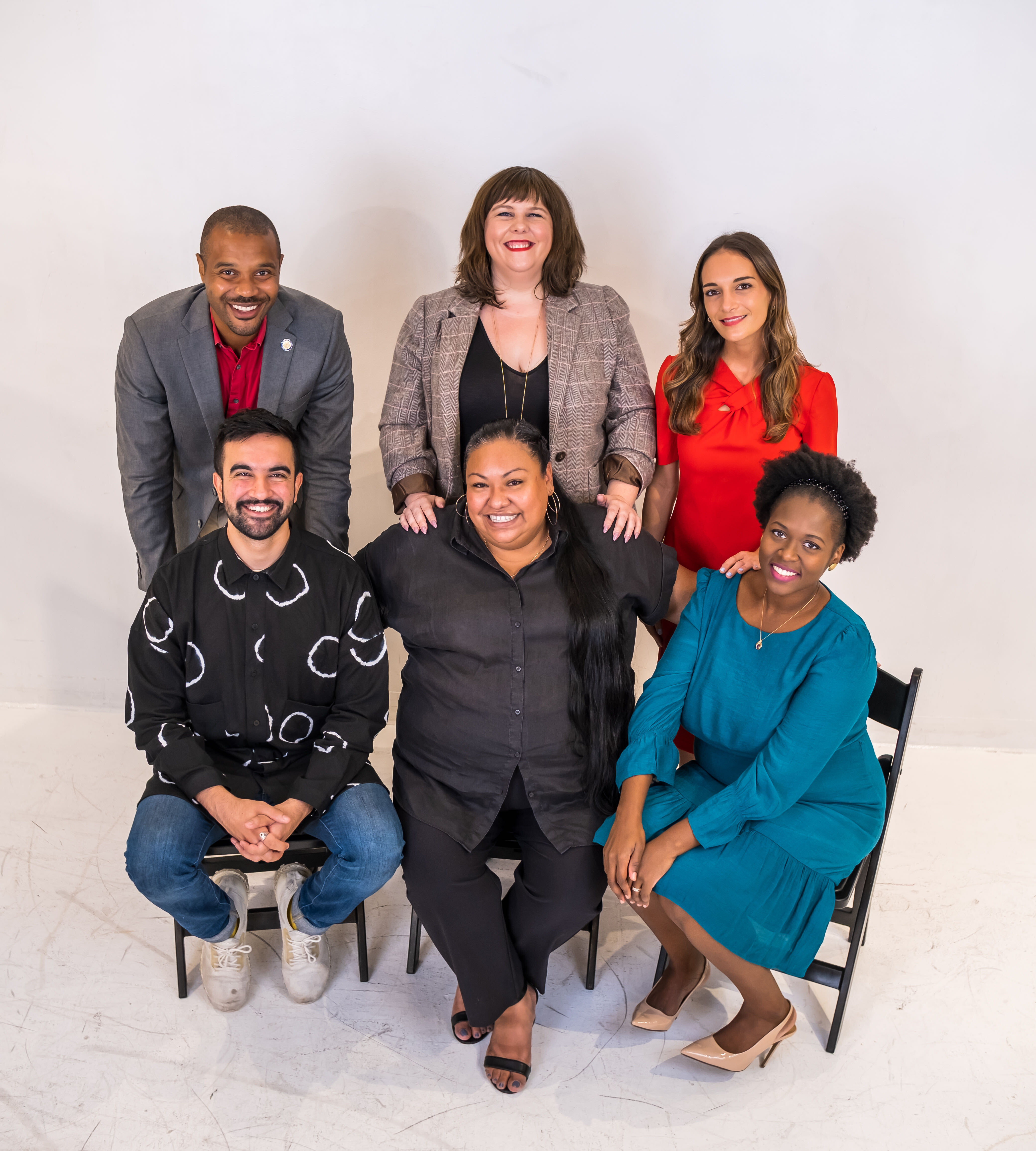 In some limited but very real sense, the elected officials who belong to SIO have been willing to share the power they have as legislators with DSA, agreeing to support the collective goals of the SIO committee despite their own personal beliefs.
"I think what's unique about it is it truly is collaborative between the legislators in the Socialists in Office committee and the non-legislators in the committee," Salazar said.
In theory, that could mean DSA elected officials would represent the interests of an outside group rather than the interests of their constituents. But in practice, the socialists in office say, there isn't much conflict between DSA's values and those of the districts that elected them – not least because many people in those districts belong to DSA. NYC-DSA currently has about 6,400 members.
"More of my constituents are dues-paying DSA members than of any other organized group in the district," Mamdani said.
"The guy that I beat in FIFA five blocks down from my apartment is a DSA member," he added. "The co-owner of the bar on Avenue North where we launch our canvasses is a DSA member. The taxi driver who lives two avenues south is a DSA member. The teacher I run into on the subway platform is a DSA member. In being accountable to a mass movement, I am being accountable to my constituency."
Both Salazar and Mamdani said that they have never felt pressured by DSA to take a stance that they disagreed with, since they all share the organization's values and politics.
"This committee is, almost fundamentally, based on our socialist ideology, right? So we're like-minded people and like-minded policymakers," Salazar said.
That is a credit to DSA's electoral strategy. Unlike many progressive advocacy organizations, DSA is extremely selective with its endorsements, only endorsing candidates who fully embrace the organization's values and plan to work closely with the organization once in office. Often, DSA-endorsed candidates have already been active in DSA organizing campaigns for years before deciding to run for office. So long as DSA only endorses true believers in socialism, they can be assured that any endorsed candidate who wins election will share their goals and be eager to work with them.  
When it comes to DSA's main campaigns – such as universal health care, "good cause" eviction, and publicly owned renewable energy utilities – there's no question that all six of the socialists in office are on the same page.
When it comes to issues that are controversial within DSA, however, the unified front of the socialists in office can fray. That was the case with the bill creating the NYCHA Preservation Trust – an enormously complex piece of legislation that enables the New York City Housing Authority to set up a public trust to accept federal housing vouchers and sell bonds to raise money from investors to repair NYCHA buildings. Many NYCHA tenants have expressed skepticism of the Preservation Trust, though others have spoken out in favor of it.
In late May, Salazar was approached by Democratic leadership and asked whether she would sponsor the Senate version of the bill creating the NYCHA Preservation Trust. The bill had originally been introduced by Senate Housing Committee chair Brian Kavanagh, but he withdrew his sponsorship in response to opposition from NYCHA tenants. Salazar, who supported the creation of the Preservation Trust, agreed to sponsor the bill — without first consulting the SIO committee.
Salazar maintains that she did not do anything wrong, since neither the SIO nor NYC-DSA as a whole had taken a position on the NYCHA Preservation Trust. She said that the SIO did discuss an earlier version of the bill, known as the Blueprint for NYCHA, but ultimately decided not to take a position.
"In 2021, we had a discussion about it. The members of the committee who were interested actually met with representatives from NYCHA to understand the bill better and make our own recommendations for how the bill could be improved," Salazar said. "After that, the Socialists in Office committee determined that it was not a priority for the committee, and it clearly wasn't a priority for the organization, so the committee took no position on the Preservation Trust."
But others within the organization felt betrayed when Salazar sponsored the bill. Last summer, a group of DSA activists who opposed the creation of the Preservation Trust had introduced a resolution at NYC-DSA's annual convention calling for the organization to publicly oppose the bill. But the resolution did not pass — a reflection of the fact that some within DSA actually support the Preservation Trust. After the convention, NYC-DSA leadership passed an amended resolution that pledged to remain neutral on the issue of the Preservation Trust and to create a dedicated group within DSA known as the NYCHA Solidarity Working Group that would focus on bringing NYCHA tenants into DSA.
"We moved forward with a resolution at the convention, and there was a back and forth; some in leadership didn't want to take a hard anti stance on the Trust," said Dannelly Rodriguez, a member of the NYCHA Solidarity Working Group. "We made compromises; DSA would not take any position on the Blueprint or the Trust until we had organized NYCHA tenants."
Rodriguez said Salazar's unilateral decision to sponsor the bill was a slap in the face that violated NYC-DSA leadership's pledge to remain neutral on the issue.
After Salazar announced her sponsorship of the NYCHA Preservation Trust bill, the NYCHA Solidarity Working Group published an open letter demanding that she withdraw the bill. More than 140 DSA members signed their names to the letter.
"Senator Salazar has ignored NYC-DSA's democratic decision-making process," the letter reads. "By surprising her NYC-DSA colleagues in the State Legislature, some of whom have no firm opinion on and others of whom have major concerns with this NYCHA legislation, she has shown disregard for the SIO Committee as a concept. Albany wants to politically divide the SIO and this action accomplished that."
Salazar did not withdraw the bill, though she did hold a virtual forum with the NYCHA Solidarity Working Group and other DSA members to discuss her position on the bill. Rodriguez and other members of the NYCHA Solidarity WG said that their concerns were not addressed; they wanted Salazar to face some form of accountability from DSA or SIO for her decision to sponsor the bill, not just for her to explain her position.
"In the aftermath, there has been zero to minimal engagement about what Julia had done," Rodriguez said. "We had a meeting prior to the voting on the bill to try to rein her in, a 'critical and meaningful discussion' that ultimately led to zero accountability on her position."
When Salazar's bill and its Assembly equivalent came up for a vote, all of her fellow socialists in office voted against the bills. Phara Souffrant Forrest, one of the Assembly members elected in 2020, also released a public statement explaining her decision: "For me, doing better means starting with NYCHA residents and engaging them deeply on the issues and what possible solutions might look like. Having spoken to my own constituents about this legislation, I have heard skepticism and a feeling that no one has invested the time to work deeply with them on shaping their future."
Rodriguez said that Salazar's decision to sponsor the bill had led some NYCHA tenants to refuse to work with DSA and had led him to question DSA's commitment to holding its elected officials accountable.
Meanwhile, Fight for NYCHA, an activist group opposed to the Preservation Trust that Salazar has previously sparred with on Twitter, recently launched a new Twitter account called @NoDSANY with the tagline, "The DSA sold-out NYCHA. Now, they are going to find out."
Despite the acrimonious split over the NYCHA Preservation Trust, both NYC-DSA and the Socialists in Office project seem poised to continue to grow. 
Last year, two DSA candidates won election to the City Council – Alexa Avilés and Tiffany Cabán – prompting the organization to create a nascent City Socialists in Office committee. In the August primary, two more candidates are running for state Senate with DSA's endorsement: Kristen Gonzalez and David Alexis.
And last month, climate organizer Sarahana Shrestha beat incumbent Assembly Member Kevin Cahill in a Democratic primary. Shrestha is a member of the Mid-Hudson Valley chapter of DSA, and before running for office, she participated in an SIO strategy workshop as an organizer on DSA's Public Power NY campaign. If she wins the general election in November, as she is heavily favored to, then she will continue participating in the SIO committee – but this time as an elected official.
Shrestha told City & State that she did not originally want to run for office but was persuaded to run in order to expand DSA's legislative influence beyond New York City.
"I would not have run as a candidate without DSA backing," she said. "In this case, it was really the organization and the organizers coming together and being like, let's run this specific member of our organization for this specific reason in this specific place."