New York State
In 'one of the most competitive' Long Island primaries in recent memory, five candidates vie to replace Tom Suozzi
The Democratic winner will need to defend the 3rd Congressional District Republicans are hoping to flip in November.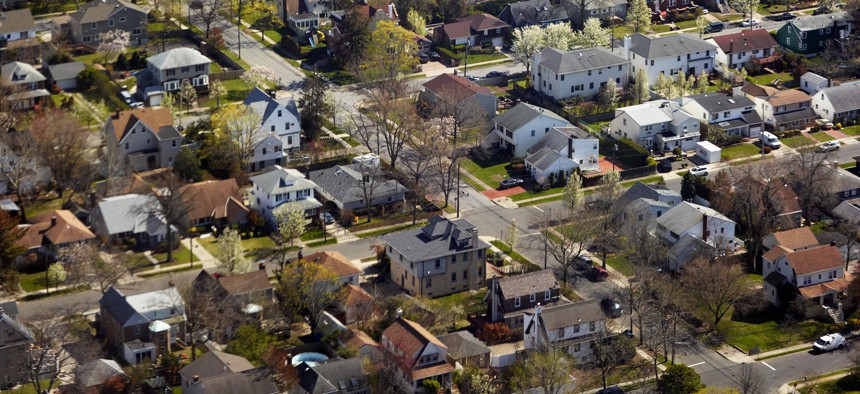 The race for governor in New York has already claimed two members of Congress from Long Island: Republican Lee Zeldin and Democrat Tom Suozzi. And the race to replace Suozzi in the 3rd Congressional District – recently redrawn slightly in redistricting – has attracted a crowded field of Democrats. Looking to represent traditionally purple Long Island, candidates run the gamut from the far left to moderates in the mold of Suozzi himself. After a disastrous election cycle for local Democrats on Long Island in 2021, this wide open race could offer a window into the mood of Democrats in the district ahead of what is expected to be a tough year for the party nationwide. 
Five candidates made the ballot for the Democratic primary that takes place on Aug. 23. Nassau County Legislator Josh Lafazan and former Town of North Hempstead Supervisor Jon Kaiman both come into the race with experience in elected office. But whereas Kaiman enters with decades of experience in various roles, Lafazan, 28, would be one of the youngest members of Congress if elected. Robert Zimmerman has a long history as a Democratic fundraiser and adviser, as well as a leftwing pundit on cable news. Activist and organizer Melanie D'Arrigo returns in her second bid for the seat after a failed attempt to unseat Suozzi in 2020. And small business owner Reema Rasool entered the fray as well, the only person of color in the race.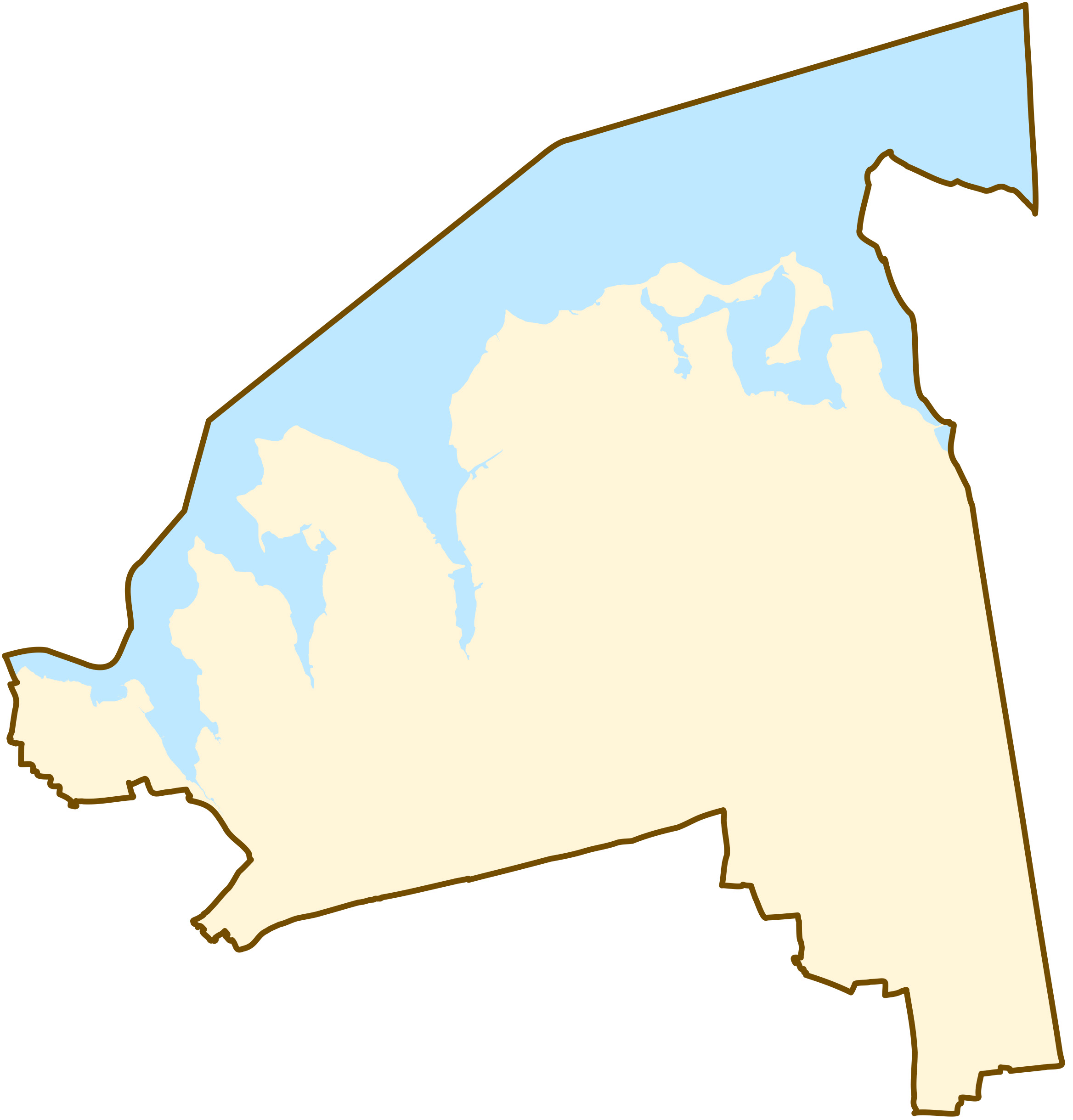 The race for District 3 does not have a clear front-runner. 
The suburban district that once included a sliver of Queens as well as parts of Nassau and Suffolk Counties has undergone some significant changes thanks to redistricting. It lost its small portion of Suffolk, instead extending further south in Nassau on the east side of the district. Although redistricting shook up the geography a little, the politics of the district haven't changed much. Based on 2020 voting patterns, it still leans Democratic, but slightly less so than before. The district also became less white: 56%, down from 64%, with a four percentage point increase in Asian residents, and smaller growth among Black and Hispanic communities.
"It's definitely one of the most competitive primaries we've had for office on Long Island in a long time," Larry Levy, executive dean of the National Center for Suburban Studies at Hofstra University, told City & State. 
Zimmerman, Lafazan, Kaiman out front
In Levy's view, Zimmerman, Lafazan and Kaiman are neck-and-neck about a month out from the primary, the three leading in fundraising as well. According to the latest campaign filings, Lafazan has raised over $1.5 million while Zimmerman comes in a close second with over $1.2 million raised. Kaiman, however, is a comparatively distant third, having brought in about $580,000 for his campaign, not much more than D'Arrigo with a little under $380,000. Rasool raised a more modest $90,000. Although realistic about the chances of her campaign against better funded and more experienced candidates, Rasool said that she feels her campaign has already achieved victories with the kind of engagement she's seen among the area's growing South Asian communities. "I don't see many of us in the political sphere, and I said to myself, it's a long shot, it's gonna be really hard," she told City & State. "But maybe it'll be a step to building relations into campaigns, politics, showing our kids, my kids, their friends, my nieces and my nephews, who all live here."
Each of the five candidates make similar promises, with focuses on national issues at the heart of the race – each will fight for abortion rights, support gun safety legislation and work to mitigate the climate crisis. The last holds particular significance for Long Islanders, many for whom Superstorm Sandy still looms large in their memory and water pollution continues to be a major issue. But ideological differences still emerge even among similar messaging. D'Arrigo and Zimmerman, for example, both explicitly support the Green New Deal and its goals. Kaiman and Lafazan make no mention on their websites of the progressive priority in Congress. And where those two focus on codifying Roe v. Wade when it comes to abortion rights, Zimmerman and D'Arrigo include other reproductive rights priorities like repealing the Hyde amendment and fighting against legal forced sterilization in the U.S.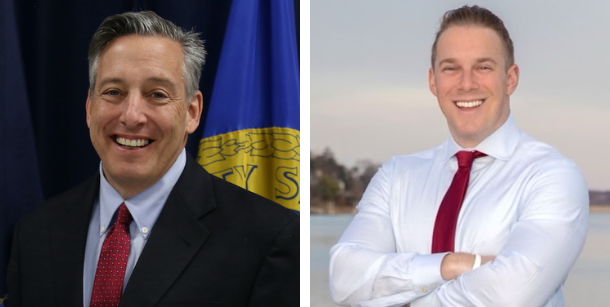 The advantage of centrism
The seat is considered highly competitive in November, and Republicans see it as one they could potentially flip, meaning that the considerations about who – and what ideologies –  would fare best in the general election may play a role in the Democratic primary. The winner will face Republican George Devolder-Santos, a staunch defender of former President Donald Trump who has gained attention for his strong denunciations of socialism as well as his identity as a gay, first-generation American.
For Lafazan, who touts his fundraising edge and a FiveThirtyEight analysis that has him as the slight favorite, being a moderate who works across the aisle is a key part of his appeal to voters. "My county legislative district is not a bright blue district, it's a purple district – and Trump won my district," Lafazan told City & State, thinking ahead to the kind of candidate who can win in a general election. "But I was reelected twice in that district." The former independent has even appeared on the Conservative Party line in the past, something that he does not try to distance himself from despite the increasing polarization among the parties. "At the local level, the Conservative Party's two biggest priorities were taxes and substance abuse – and they happen to agree with me on both of those issues," Lafazan said, noting that he has "fundamental disagreements" with the party's national work. He also gained Suozzi's support to be his successor, an endorsement that still holds some weight in the district despite Suozzi's lackluster performance in his race for governor. 
But Lafazan comes with some political baggage that could cost him valuable votes. In 2021, a year after Black Lives Matter protests swept the nation in response to the murder of George Floyd, he sponsored legislation that would allow police to sue protesters for up to $50,000 for harassment and codify first responders as a protected class in Nassau County. Although Lafazan said that it simply expanded on existing law – and in fact placed limits on acceptable lawsuits – the bill created significant backlash among Democrats and Black civil rights leaders on Long Island. "This is intended to evoke fear in the community," Long Island civil rights attorney Frederick Brewington said at a press conference last year. "This is payback. It's not right. It's not acceptable and it is against the law."
Zimmerman, although he sought to avoid labels, said he has been called a "mainstream progressive," and said he considered some of his (unnamed) fellow candidates "right-wingers." Certainly, things like his support for Medicare for All puts him on a different end of the Democratic spectrum than Kaiman, who wrote in bold on his website that he does not support that proposal. But when it comes to standing apart from his fellow candidates, Zimmerman offers his coalition of support as proof that he can make good on his promises, a departure from Lafazan, who pointed to his record as a lawmaker. "I think what separates me, and what I think speaks to my credentials, is the fact that I've been endorsed by leaders of these movements," Zimmerman told City & State, citing people like former Rep. Carolyn McCarthy and Parkland mother Linda Beigel Schulman on gun safety, and former Nassau Planned Parenthood CEO JoAnn Smith. He also boasts the support of Hillary Clinton. "Whether it's the endorsement that you're seeing nationally or locally, it speaks to my credentials and my lifetime commitment on these issues," Zimmerman said. 
He's not the only person who points to their coalition of support as something that sets them apart. D'Arrigo, who is running proudly as a leftwing progressive in the race, said she has the most organizational support among any candidate, referring specifically to various organizations that have endorsed her. Those include Everytown for Gun Safety, one of the leading gun control groups in the nation, the National Organization for Women and Empire State Indivisible. "I'm the only one who has been crystal clear on my policies and has not flip-flopped," D'Arrigo told City & State without naming any other candidate. 
Suozzi's legacy
As for appealing to the traditionally purple voters of Long Island after a year like 2021 that saw countless Democratic seats flip, D'Arrigo said the answer is to double down on Democratic values rather than try to appeal to the right. "I think the bigger piece of why Republicans were so successful in the municipal elections was because we ran Democrats that sounded a whole lot like Republicans," D'Arrigo said. 
Whether that logic is true will be tested on Aug. 23, particularly with candidates like Lafazan and Kaiman. Although Suozzi offered his stamp of approval to the younger legislator, Levy said that Kaiman is a politician from a very similar mold as the outgoing representative. "(Kaiman) came in as a moderate who ran a township at the time that it was politically and ideologically beginning to shift back towards – towards not there – but towards Republican," Levy said of his time leading the Town of North Hempstead, pointing as well to his work on nonpolitical local issues, like setting up at 311 system. Most recently, Kaiman served as a deputy to Suffolk County Executive Steve Bellone, himself known for working with people of all political stripes. "What makes my campaign different from the others is that I have been trusted by the voters time and again at the polls (and) tested through meeting the challenges that our local communities have faced," Kaiman said in a statement. "My experience and my record in government is unmatched."
In the end, Levy said the race still remains largely up in the air. "This is going to be won by the person who has the means through advertising leading to a get out the vote effort to pull people out one at a time," Levy said.
Read our 2022 congressional primaries coverage here.