New York State
In race for 23rd District, Nick Langworthy's career – and the GOP's brand – is at stake
The Republican congressional primary for the upstate district has pitted two candidates with similar ideologies and very different styles against each other.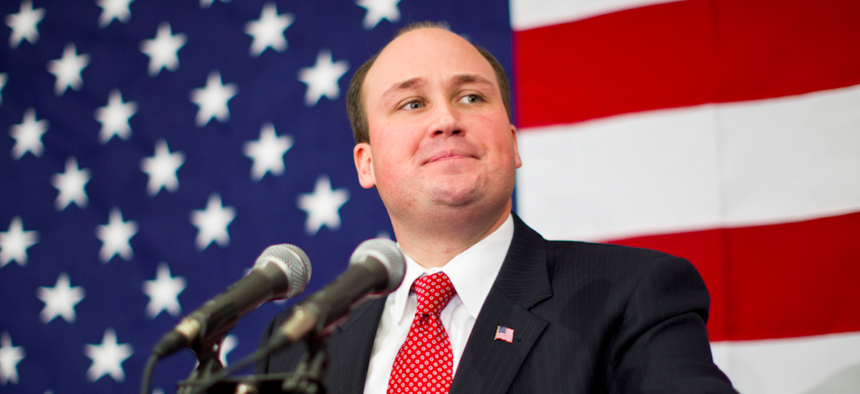 The Republican primary race for the 23rd Congressional District in New York has pitted the party's state chair, Nick Langworthy, against a well-known Buffalo developer with a history of racist rhetoric, Carl Paladino. The candidates, both friends of former President Donald Trump who vary little when it comes to ideology and policy, are in a battle of styles that the Republican party has been grappling with on a national level since the ex-president introduced a no-holds-barred brand of politics to the GOP.
If Langworthy is victorious, it would signal a win for establishment Republicans, several of whom used the term "embarrassing" to describe Paladino and the coalition of extreme far-right Republican Congress members he is likely to align with if he wins. They include Colorado Rep. Lauren Boebert, Rep. Marjorie Taylor Greene of Georgia and Florida Rep. Matt Gaetz, who has endorsed Paladino. 
If Paladino wins, GOP strategists say it would signal that this fringe group of Republicans – and the "own the Libs" attack style they deploy – is solidifying itself as a prominent wing of the party nationally that the establishment must reconcile with for the long haul. 
"It splinters the Republican Party and it takes the Party away from rational discourse," said one GOP strategist who is not working for either candidate but asked for anonymity to speak candidly about the race. "They're becoming more institutional, and Carl is a natural for that kind of crazy conference." 
A Paladino victory could also be the beginning of the end of Langworthy's time as party chair. "I think it hurts a lot, because you're supposed to be the guy in charge of running Republican campaigns and you lose your own race? You're putting a lot on the line," said a second GOP strategist who is not working with either candidate but asked for anonymity to speak candidly about the race. But in order for Langworthy to be ousted as party chair, a job he has said he plans to keep if he loses the race, a viable replacement would need to be selected. That could be an effort that North Country Rep. Elise Stefanik, the No. 3 Republican in the House, is motivated to champion. Stefanik has reportedly been feuding with Langworthy for months over his support for Rep. Lee Zeldin as the GOP nominee for governor while Stefanik was weighing her own run, according to multiple insiders. She endorsed Paladino almost as soon as he entered the race, and did not rescind her endorsement when the candidate's former comments praising Adolf Hitler resurfaced. If he loses, Langworthy would "certainly be weakened, and then Stefanik may really try to seize control and put up an alternative chair for the seat," one of the three Republican strategists interviewed for this article said.  
According to a poll commissioned by Paladino's camp – which should be read with some skepticism – he's leading Langworthy by 30 points. Notably, Langworthy has not released any predictions to contradict Paladino's numbers. "It's one of those things, where if I put out an internal poll, and you don't put out one in reverse trying to refute it . . . it probably, I think that it would day that Paladino is ahead," said Shawn Donahue, a clinical assistant professor of political science at the University at Buffalo.
Trump's endorsement could drastically change the outcome of the race in a Southern Tier district stretching from Chautauqua County to Chemung County that voted for him by 18 percentage points in the 2020 election. Paladino's polls could also be seen as a plea to the former president, who does not like to have losing endorsements on his record. "It makes me kind of wonder . . . was one of the purposes of Paladino's campaign putting out that internal poll to kind of signal to Trump 'Hey, Carl Paladino looks like he might win this race. Why don't you endorse?'" Donahue said.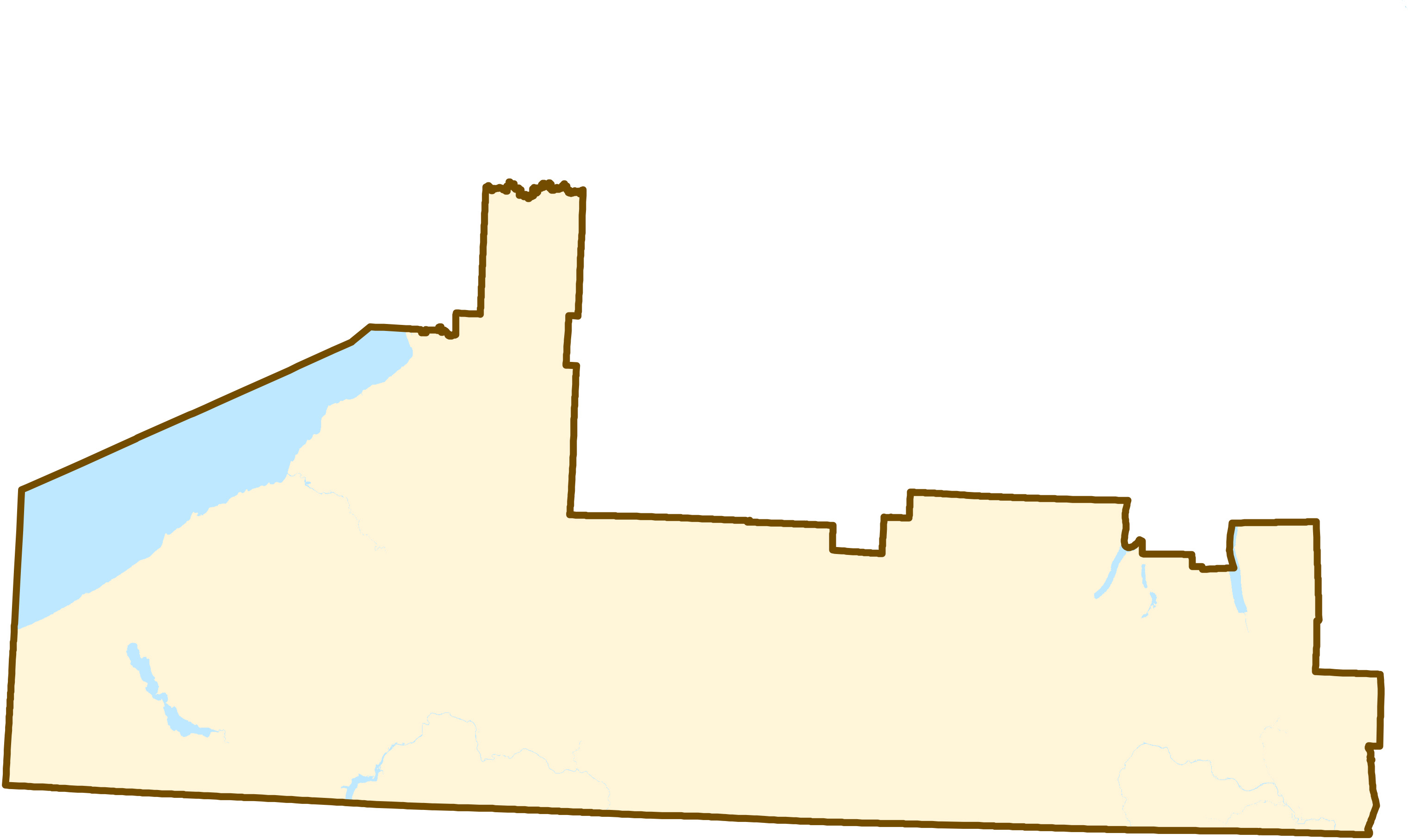 When it comes to the big issues in this race – guns, crime and inflation – Paladino and Langworthy are likely to vote the same way if elected to Congress. Second Amendment rights are so important to voters there that former contender Rep. Chris Jacobs' support for a federal assault weapons ban forced him out of office, creating an opening for Langworthy to enter the field.
All of those factors have made the GOP so confident this year that one strategist called it a "one in a quarter-century opportunity" to secure the governorship. Similar circumstances led to former New York City Mayor Rudy Giuliani's election in 1997, one of the strategists noted. "Crime tends to cut across party lines. If you look at Giuliani's reelection in '97 – he won four out of the five boroughs," the strategist said. Langworthy's run for office is seen by many Republicans as a distraction from that goal.  "He's quitting on Lee, and looking out for himself first," the strategist said. "That's the criticism." And aside from his own Congressional bid, Langworthy's handling of the gubernatorial race in general has displeased some in the party. "It came down as a done deal: Zeldin is going to be the candidate, period. And the county chairmen felt the pressure from above," the strategist said, describing Langworthy's style as "a bit top down."
Langworthy's camp pointed to Zeldin's win by wide margins in the four-way primary in contesting the criticism. 
"The state GOP-endorsed candidate posted one of the largest margins of victories in a statewide primary in 20-plus years," said Chris Grant, a general consultant for Langworthy's campaign.
But the inside baseball is not likely to make a dent with voters, whose turnout in August will be a deciding factor. 
"At the national level, the concern always with primaries is that you're dealing with disproportionately highly motivated, more ideological voters," John Kane, a clinical assistant professor at the NYU School of Professional Studies Center for Global Affairs, said. "So you're not really trying to appeal to your average New Yorker. You're trying to appeal to the Republicans that are really attentive to the race and are definitely going to be voting. And those Republicans can tend to be a little bit more sort of ideologically pure."
Like their rhetorical styles, the candidates' campaign strategies vary widely. Paladino is largely running on name recognition and his own dime. "Carl Country" signs are regularly spotted throughout the district. He committed $1.5 million to his campaign (dwarfing Langworthy's $300,000 as of late June) and has made fewer public showings than Langworthy, who he has refused to debate. "Carl's hiding in his basement like Joe Biden," Grant said. While Langworthy's camp highlights his lack of public showings as a negative, Donahue said it could be a smart move for Paladino to appear in safe spaces where any outlandish behavior isn't likely to offend attendees. "He's known to sometimes, when he's making certain remarks off the cuff, say some things that might get him in a little trouble, so maybe it's to (his) benefit not to get in those situations," Donahue said. On Tuesday, Paladino appeared at a meeting of the Southern Tier Tea Party Patriots.
Paladino's campaign spokesperson wrote off the idea that he has embarrassed mainstream Republicans. 
"Nobody cares what the establishment thinks. That's been the problem since day one," Vish Burra said.
Read our 2022 congressional primaries coverage here.