Heard Around Town
Money dominated debate for Wall Street seat
In the 10th Congressional District, candidates' investments and campaign contributions were a common thread throughout the two-hour forum.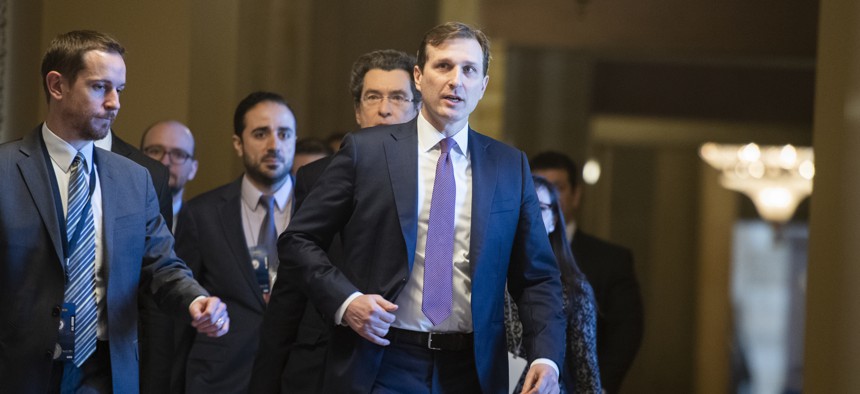 Money was on the mind of candidates in the 10th Congressional District on Wednesday night – as the six leading hopefuls hammered each other on where their opponents' campaign donations came from and where they invested their money. 
Rep. Mondaire Jones, former Rep. Elizabeth Holtzman, Assembly Members Yuh-Line Niou and Jo Anne Simon, New York City Council Member Carlina Rivera and former House impeachment counsel Dan Goldman joined a two-hour debate hosted by NY1 and WNYC/Gothamist ahead of the Aug. 23 primary. Jones attacked Goldman for investing part of his inherited millions in Fox News and gun manufacturers, while Goldman defended his values and fired back that Rivera and Simon also had Fox News' parent company in their portfolios. Holtzman said Goldman could have told his broker to divest at any time. All six said they would support a bill banning members of Congress and spouses from trading stocks. (All six also said no to a casino in the district – though Rivera said she'd review a plan.) Campaign contributions were also a contentious topic. Rivera defended her record of standing up the real estate industry when asked about lobbyist contributions, and Niou said she was proud to have the support from the Working Families Party – which has an affiliated super PAC spending $150,000 on her behalf. Goldman said self-funding his campaign with $1 million on Aug. 4 is letting him spend more time talking to voters than donors, then tagged Jones as a hypocrite for taking money from Goldman Sachs lobbyists. The contenders also talked about congestion pricing, the East Side Coastal Resiliency Project, the state's bail laws and whether they'd accept Bill de Blasio's endorsement. (None would.)
Polling has shown a tight race for the open seat, which includes lower Manhattan and parts of western Brooklyn.