Heard Around Town
Real estate backed super PAC puts money behind Elizabeth Crowley in state Senate race.
A prominent labor union also helped fund the PAC.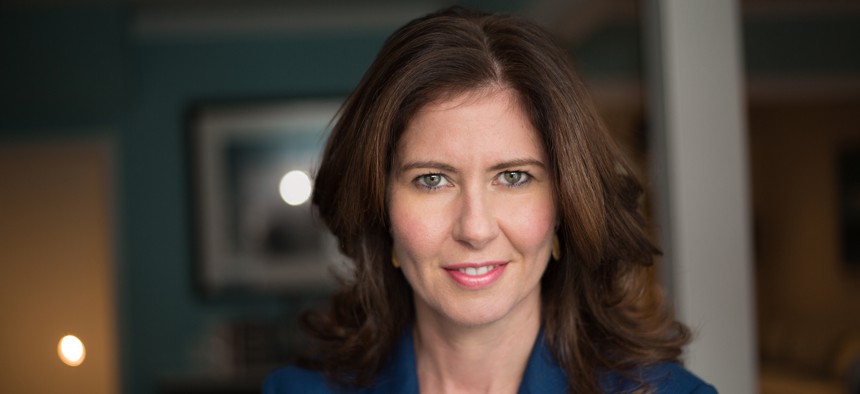 A political action committee backed by a prominent labor union and real estate industry donors, has reported spending nearly $250,000, so far, campaigning for Elizabeth Crowley in the race for the 59th State Senate District. 
In the weeks leading up to the Aug. 23 primary, Putting New Yorkers to Work, Inc., a nonprofit  controlled by the Real Estate Board of New York, along with A&E Real Estate, which was founded by residential landlord Douglas Eisenberg, contributed $50,000 each. A limited liability company under the name of Dolp Holdings LLC, which is registered at the Bank of America Tower in Manhattan owned by the Durst Organization, also gave $50,000. The International Union of Painters and Allied Trades and the District Council 9 PAC contributed $50,000 each. Crowley is a DC9 member, and the union was the founding force behind the group, known as NYC Forward, State of Politics first reported.
In the past two weeks, NYC Forward has reported spending $246,000 on promotional campaigns for the former New York City Council member, and debuted a slate of ads on its Facebook page. Many of the ads feature CCTV footage of crimes in the city and bill Crowley as a "serious Democrat who will protect our streets." 
Neither NYC Forward, nor its treasurer, Dennis Munch, responded to requests for comment. 
The 59th District is an open seat including parts of Western Queens, North Brooklyn and the east side of Manhattan. Other candidates in the primary include Kristen Gonzalez, Mike Corbett and Nomiki Konst. Francoise Olivas will also be on the ballot, though she has dropped out of the race.