Hurricane Fiona pummels Puerto Rico and AG James targets Trump
Rounding up the week's political news.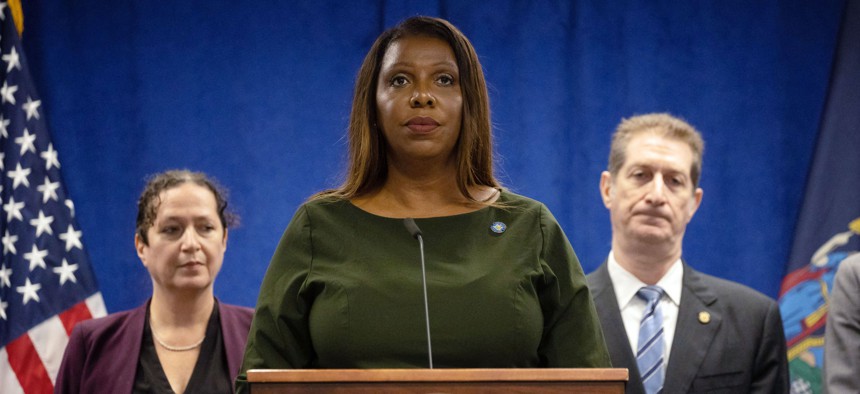 Nearly five years since Hurricane Maria unleashed havoc in Puerto Rico, New Yorkers are once again responding after a new storm thundered furiously down upon the island and the Dominican Republic. Home to about 660,000 people of Puerto Rican origin and 708,000 people of Dominican roots, New York is a state strongly connected to both places. Hurricane Fiona, the first major hurricane of this year's Atlantic season, left over a million people in Puerto Rico and the Dominican Republic without power and running water for days. Hundreds of homes were also destroyed and at least several people have been declared dead. New York's response has been both swift and intensive. Many local organizations sprung into action by collecting donations and delivering important supplies, as have the state's top officials. New York City Mayor Eric Adams and Gov. Kathy Hochul deployed state troopers and emergency management specialists to aid the religion – many of whom speak Spanish. Read on for more important news.
Trump in the hot seat 
New York Attorney General Letitia James filed a sweeping civil lawsuit accusing former president Donald Trump, three of his children and his family business of fraud, saying they lied about the value of their assets. If the 220-page lawsuit is successful in court, the Trump family could be forbidden from ever operating a business in New York again. The lawsuit, which centers on activity that it says spanned more than a decade, came about a week after The New York Times reported that James had turned down an offer from the former president's lawyers to settle her office's probe of the Trump Organization, which is based in Manhattan. Lacking the authority to file criminal charges in this instance, James also referred her findings to federal prosecutors which have so far declined to say whether or not they'll launch an investigation. Trump and his attorneys have attacked both James and the investigation, calling it a "witch hunt" and claiming that the state attorney general is pursuing legal action based on her own political ambitions.
Hochul under fire for payment to campaign donor
Several months before she'll face Republican Rep. Lee Zeldin in the general gubernatorial election, Gov. Kathy Hochul has come under fire for an alleged pay-to-play scheme involving a company called Digital Gadgets. The Times Union first broke the story in July, reporting that the state paid the business $637 million in taxpayer funds to provide the Department of Health with at-home COVID-19 test kits without conducting competitive bidding. The problem? Digital Gadgets is owned by a New York City family that's donated nearly $300,000 to Hochul's campaign. Not long after that story broke, reporters revealed that the state bought the same tests at nearly twice the price that California bought them for through different sources. Digital Gadgets founder Charlie Tebele also threw an in-person campaign fundraiser for Hochul about a month before her administration made the deal. So far, Hochul has maintained that she was unaware that Digital Gadgets was a campaign donor when her administration made the deal. 
New era of vaccine mandates
Starting Nov. 1, employers who work in private businesses like restaurants, gyms or big corporations will no longer be required to be vaccinated to work in person. Students participating in sports also no longer need to show proof of vaccination. The news, which was announced by Adams in conjunction with the rollout of a new booster outreach campaign, has been met with a myriad of concerns, robust debate and glee particularly within the business community. But the change has also breathed additional life into frustrations about the municipal worker vaccine mandate that remains in place nearly a year after it was enacted by former Mayor Bill de Blasio. Some elected officials and unions representing city workers within the New York City Police Department, firefighters and others fiercely criticized Adams' decision to roll back the private sector mandate while keeping the one on city workers. Some have even vowed to ramp up legal action against the mandate.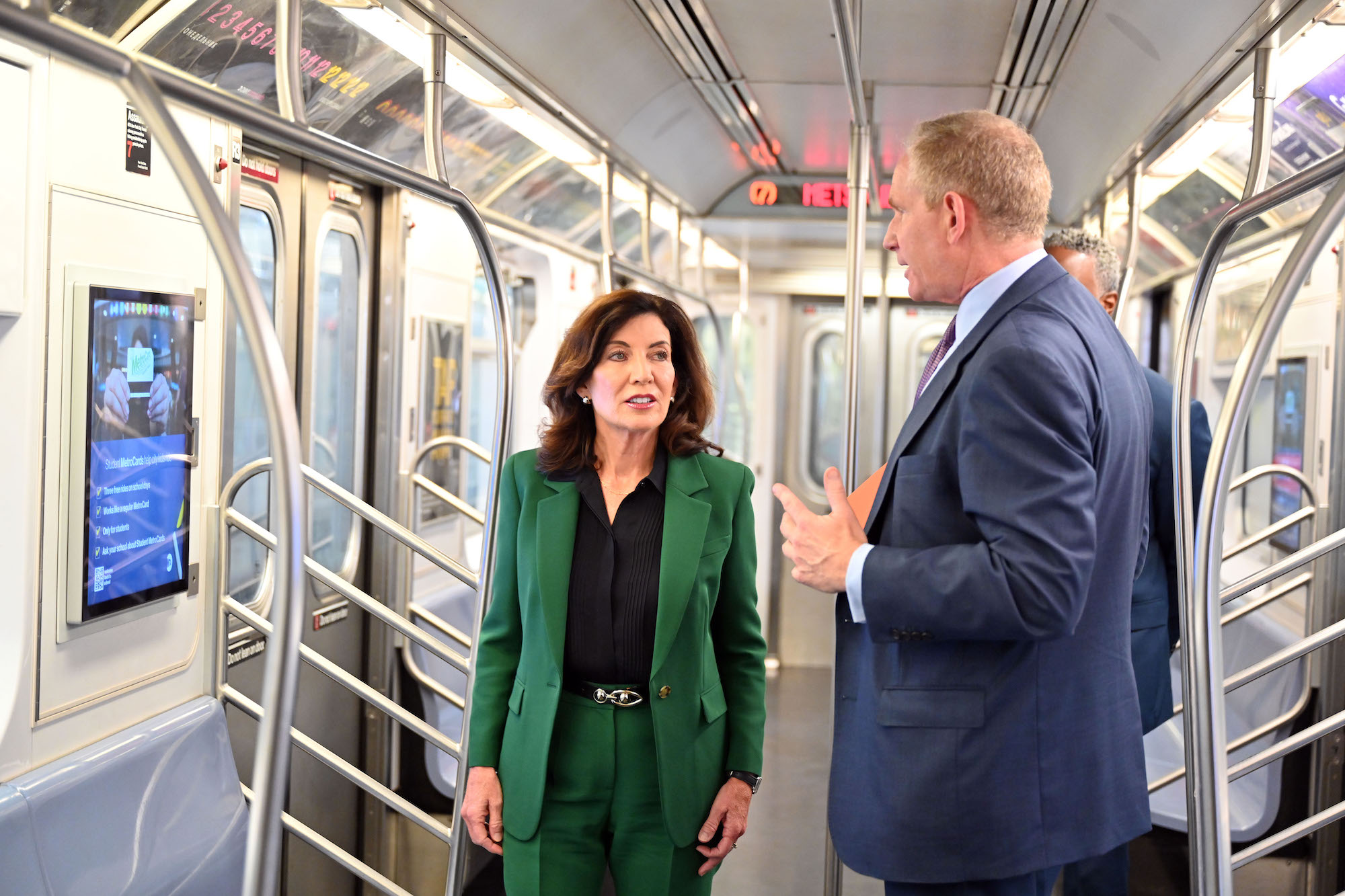 Big Brother is watching?
New York City subway riders should steel themselves – another pair of eyes will be on them soon. State officials recently announced that two security cameras will soon be installed in every single Metropolitan Transportation Authority subway car. The project, which is likely to take about three years to complete, comes as city and state officials strive to bring back riders and improve New Yorkers' faith in the sprawling system's safety. While many have celebrated the announcement and hope it'll deter people from committing crimes, others like the New York Civil Liberties Union expressed concerns that the security cameras could increase scrutiny and violate riders' privacy.