Politics
With new leadership, pro-development Open New York heads to Albany
The housing advocacy group currently lobbies for new construction in New York City, including in wealthy neighborhoods.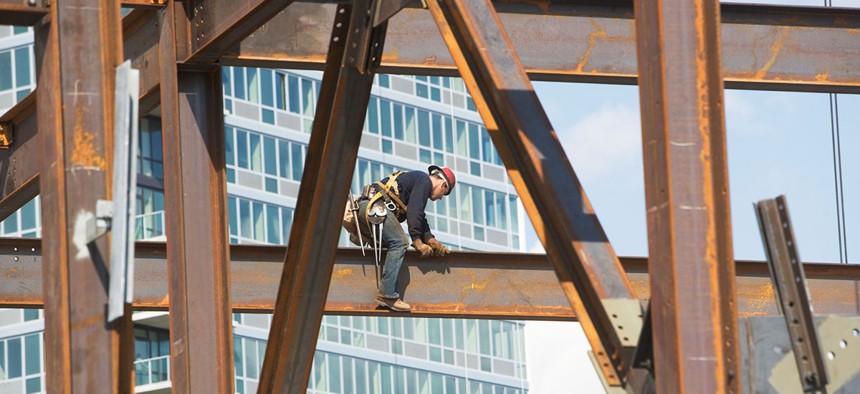 The battle between NIMBYs and YIMBYs is heading to Albany in 2023. After several years championing new housing developments and rezonings in New York City, the pro-development group Open New York is bringing in a new leader and plans to expand its reach to the state Capitol to lobby for state-level changes to spur new construction to address the city's ongoing housing crisis. 
Until now, Open New York has kept its focus at the local level in New York City, where individual zoning decisions get made. It advocated for both affordable housing and market rate developments, particularly in wealthy neighborhoods that have historically used political clout to avoid rezonings that would permit new construction. The organization was a key proponent of the controversial SoHo upzoning approved shortly before former Mayor Bill de Blasio left office in December.
Incoming Executive Director Annemarie Gray – a top housing adviser to Mayor Eric Adams – says that Open New York will take its efforts to Albany next session in order to fight for more systemic changes that would make building more housing easier. "It's really clear that also focusing on the state level is so critical to enacting the policies that can really address the housing crisis more effectively and faster," Gray, who starts next month, told City & State. She said the group is working to build out an Albany team.
Gray did not have a specific legislative agenda to offer yet, but said Open New York will focus on policies like fair share and fast track legislation. Fair share policies require localities to provide enough low- and moderate-income housing to meet the needs of their residents. New Jersey offers models for New York to base bills on, with a 1985 court case paving the way for the neighboring state to enact municipal affordable housing laws. Fast track legislation would do exactly what it sounds like it would do by removing some of the traditional hurdles to development for certain types of projects. State lawmakers in California have been pushing to enact such laws on the West Coast.
After Democrats gained control of the Legislature in 2019 and the influx of more leftwing progressives to both chambers, Albany has become far less friendly to landlords and real estate developers. Lawmakers' failure to renew the controversial 421-a tax break meant to incentivize the building of affordable housing is just one recent example of the culture shift at the Capitol, where the real estate lobby used to hold enormous influence. But Gray said she expects even lawmakers averse to market-rate developments will welcome Open New York with a willingness to listen. "There is this growing momentum and growing awareness that we have to figure out a way – progressive approach to housing includes creating all forms of it," Gray said. "There's a lot of shared goals, and I think a lot of folks are really seeing that."
Powered By
NEXT STORY: Yeshiva scrutiny and homeless shelter limitations