Heard Around Town
New York City Council backtracks on plans to fully end hybrid work
The staff union had pushed back, even as most city employees are in the office five days a week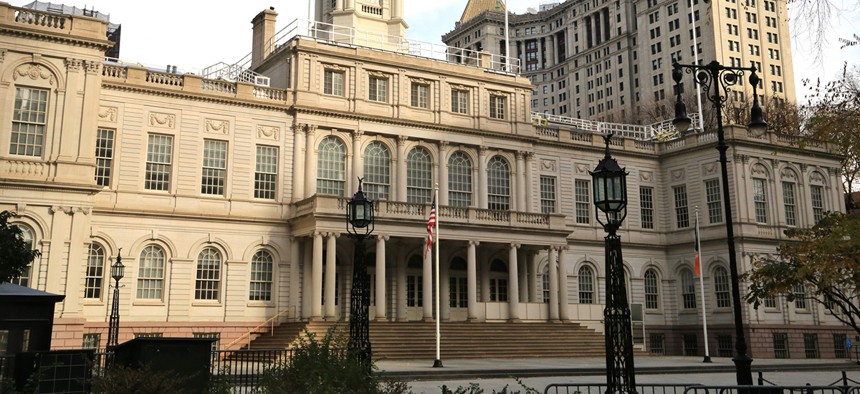 Following pushback from the staff union and ongoing discussions among managers, the New York City Council is walking back plans to bring all central staffers back to the office full-time, according to a council source. Council leadership planned to announce to central staffers Thursday morning that division directors and managers will still be required to come into the office five days a week, but lower level central staffers will be allowed to work on a hybrid schedule, spending at least three days in the office per week.
A Sept. 22 email announced that all central staffers had to come back to the office full-time starting next week. Council leaders have stressed the importance of having staff back as hearings and other work returns in person. Central staff are currently on a hybrid schedule – a rarity in city government – while work arrangements for council member aides vary under the member's discretion. 
Last week, the Association of Legislative Employees, a union representing council member aides and central staff finance analysts, sent a petition to Speaker Adrienne Adams asking to halt the planned return to full-time starting Oct. 31, warning that the policy could lead to retention and hiring issues, as some argue it has for the city's mayoral agencies. And the union planned to host an informational picket on hybrid work Thursday at noon outside City Hall, before the stated meeting. "It's good to hear there is room to negotiate for a win-win-win policy for workers at the council, for managers at the council, and for the whole city," ALE President Daniel Kroop told City & State Wednesday night, adding that he had yet to receive notice of the change of plan but that he hoped to see hybrid work formalized for council member aides too. 
The union ended up holding the picket, with Kroop explaining that while they are glad to see progress, they still have unanswered demands.