Heard Around Town
Brooklyn Democratic Party Gala center stage for campaign efforts.
High-profile elected officials work to galvanize voters ahead of election day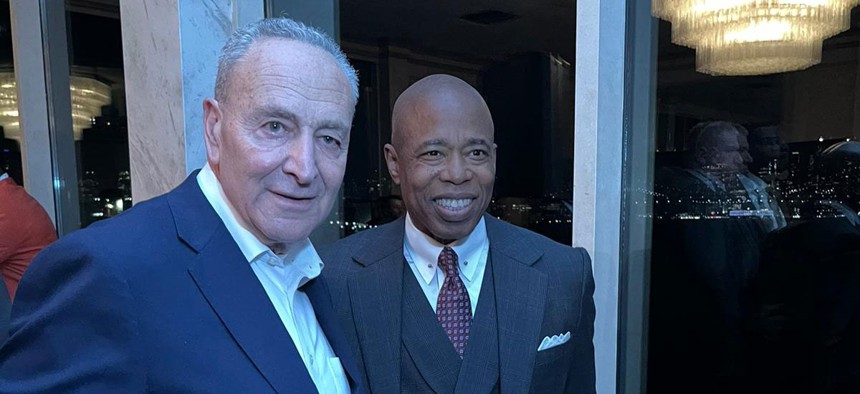 New York's top elected officials were all in full campaign mode at the Brooklyn Democratic Party Gala Tuesday night. Gov. Kathy Hochul, Attorney General Letitia James, Senate Majority Leader Chuck Schumer, state Comptroller Tom DiNapoli and even New York City Mayor Eric Adams all had a similar message in their speeches – "get out and vote." Recent polls show Hochul with a narrowing lead against Republican Rep. Lee Zeldin heading into Election Day. Hochul seemed to acknowledge it – and said Brooklynites needed to counter GOP momentum by voting Democratic down the ticket. "The MAGA Republican Trump train has now just crashed into a wall, and it stops right here with the millions of votes we're going to get right here in this county," Hochul said.
Meanwhile, the night's host, Assembly Member Rodneyse Bichotte Hermelyn – who gave birth to her son just three weeks ago – was met with overwhelming applause from the crowd and praised by each elected official as they graced the stage. Maybe Hochul took inspiration from Bichotte Hermelyn, who recently won a surprising reelection as county leader. "They think they can keep us down," Hochul said of the Democratic ticket, "but we're fighters."