Heard Around Town
Dems feel extra weird about partying at Somos this year, after lackluster general
"There's a lot of important soul-searching for folks to do."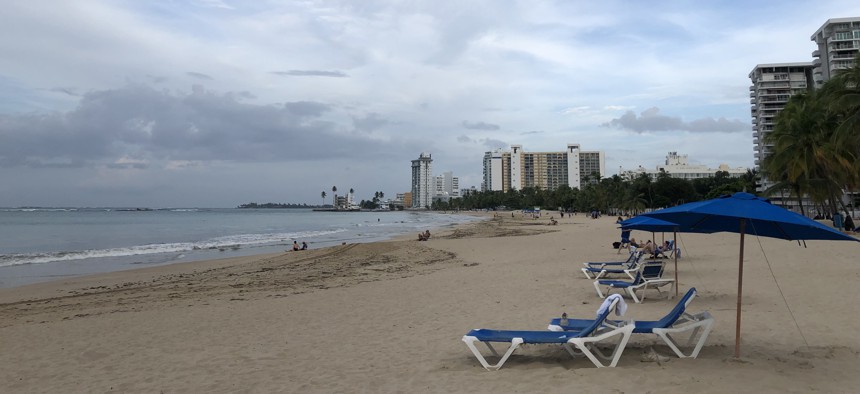 Fresh off the 8 a.m. plane to San Juan, Puerto Rico, a Democratic elected official was thinking about the night before while they waited at the baggage claim. "It was embarrassing hearing on CNN last night that New York screwed up," they said. 
There's a bit of a cloud hanging over the annual Somos Puerto Rico conference, which kicked off today – and it wasn't just the haze over Isla Verde Beach. Democrats held off a red wave nationally, but New York didn't stay dry. Republicans seem like they'll gain four congressional seats and hold on to seven others. That could be the difference in controlling the House. The GOP is set to gain seats in the state Senate and Assembly – even in New York City – and Gov. Kathy Hochul underperformed for a statewide Democrat.
Now, hundreds of Democratic candidates, consultants and hangers-on are heading to the beach. "It's crazy that we're going to be here with the people that fucked up the hardest," said one party operative. "This is the shittiest Democratic Party in the United States, and we're going to be hanging out with them."
Yes, many Democrats are eager to point fingers after Tuesday, and state Sen. Michael Gianaris, who led the redistricting process that got favorable maps rejected by the courts, is just one of many targets named so far, as well as state Democratic Party Chair Jay Jacobs.
"We definitely underperformed the rest of the country," New York City Comptroller Brad Lander said, while waiting to check in at the Royal Sonesta. There are many reasons for that, he said, citing some House Democrats like Rep. Tom Suozzi not seeking reelection, and Rep. Sean Patrick Maloney's choice to run in the 17th Congressional District, rather than the 18th District. "There's a lot of important soul-searching for folks to do." Is this the place to do it? "That's a great question," Lander said, laughing. "I don't know the answer."