Politics
New York budget director to leave for new gig in Puerto Rico
Robert Mujica is trading in his fiscal responsibilities in New York in favor of financial oversight of Puerto Rico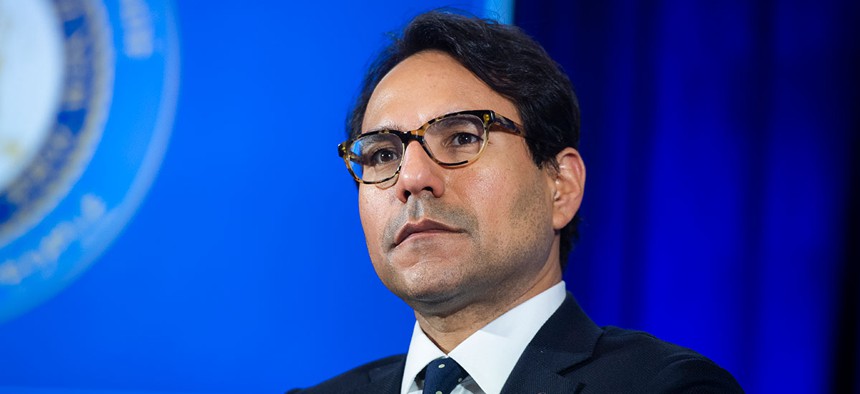 Gov. Kathy Hochul will have to find a new budget czar now that longtime Albany fiscal whiz Robert Mujica is stepping down. He'll relocate to Puerto Rico, where he's been nominated as the next executive director of the island's controversial fiscal control board.
Mujica has served as the state budget director since 2016, originally serving under former Gov. Andrew Cuomo. When Hochul began clearing house of Cuomo appointees upon taking office, she spared Mujica, whose budget prowess is well respected by both Republicans and Democrats. Before that, he worked for nearly 20 years for the state Senate Republicans as secretary of the Finance Committee, and later as chief of staff for the majority.
"My new position will also be the opportunity of a lifetime and I am humbled and honored to go to the place of my family and heritage to work with Governor Pierluisi and the people of Puerto Rico to rebuild the economy and restore opportunity," Mujica said in a statement.
The new job also comes with a significant raise for Mujica, according to Puerto Rican news site El Nuevo Dia, which first broke the news. His new salary will be $625,000 a year, dwarfing the $216,186 he made last year as New York's budget director. When confirmed as the next executive director of the Financial Oversight and Management Board for Puerto Rico, he'll serve in the position for three years, beginning in January 2023. Mujica will still work on the 2024 state budget before leaving and will transition out of his current role at the end of the year. "New York State is on strong financial footing with record reserves planned over the next several years, and I look forward to helping put together the Executive Budget for 2024 in the days ahead," Mujica said.
Mujica will join fellow New Yorker Betty Rosa, the state education commissioner, who is a member of the control board. Former President Donald Trump appointed her to the board in 2020 after her nomination by U.S. Sen. Chuck Schumer. Rosa's appointment has garnered some backlash from New Yorkers critical of the Puerto Rican fiscal control board. Protesters interrupted a legislative workshop at the 2021 Somos conference in Puerto Rico over her role in the U.S. government-created financial oversight committee.
"Robert's more than 25 years of service to New York State have been incredibly valuable, and I'm so glad that our neighbors in Puerto Rico will get to benefit from his considerable talents," Hochul said in a statement. She added that he "has built a strong Division of the Budget that is full of dedicated public servants, and we'll rely on them as we search for a new budget director."
Update: This story has been updated with comments from Hochul and Mujica. This story has also been updated to reflect Sen. Chuck Schumer's nomination of Betty Rosa to Puerto Rico's fiscal control board.
Powered By
NEXT STORY: Jay Jacobs responds with letter signed by over 40 county chairs