Adams' preliminary budget, COVID-19 rates up in New York, Hochul sticks by LaSalle
Rounding up the week's political news.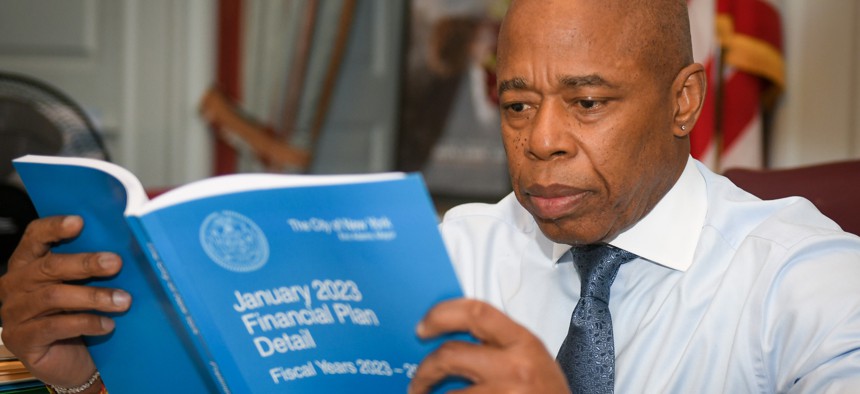 As national leaders began fiercely debating the merits of gas stoves after a commissioner of the U.S. Consumer Product Safety Commission raised concerns about the health hazards they pose, some New York leaders have turned up the heat on whether they should continue to be as freely used in the state. In her State of the State address, Gov. Kathy Hochul vaguely called on state legislators to end the use of fossil fuel-powered heating equipment in new buildings by the end of the decade, later clarifying that this refers in part to gas stoves. But while she pegged her proposal to battling climate change by eliminating the use of fossil fuels, advocates are also urging New York leaders to consider the health benefits such a ban could bring. A study published late last month found that gas stoves contributed to about 19% of New York's childhood asthma cases. This, advocates argue, increases the pressure on leaders to phase out the use of gas in homes for cooking and heating. If legislators do as Hochul urged, New York could become the first state to ban natural gas heating and appliances in new buildings. Read on for more piping hot news!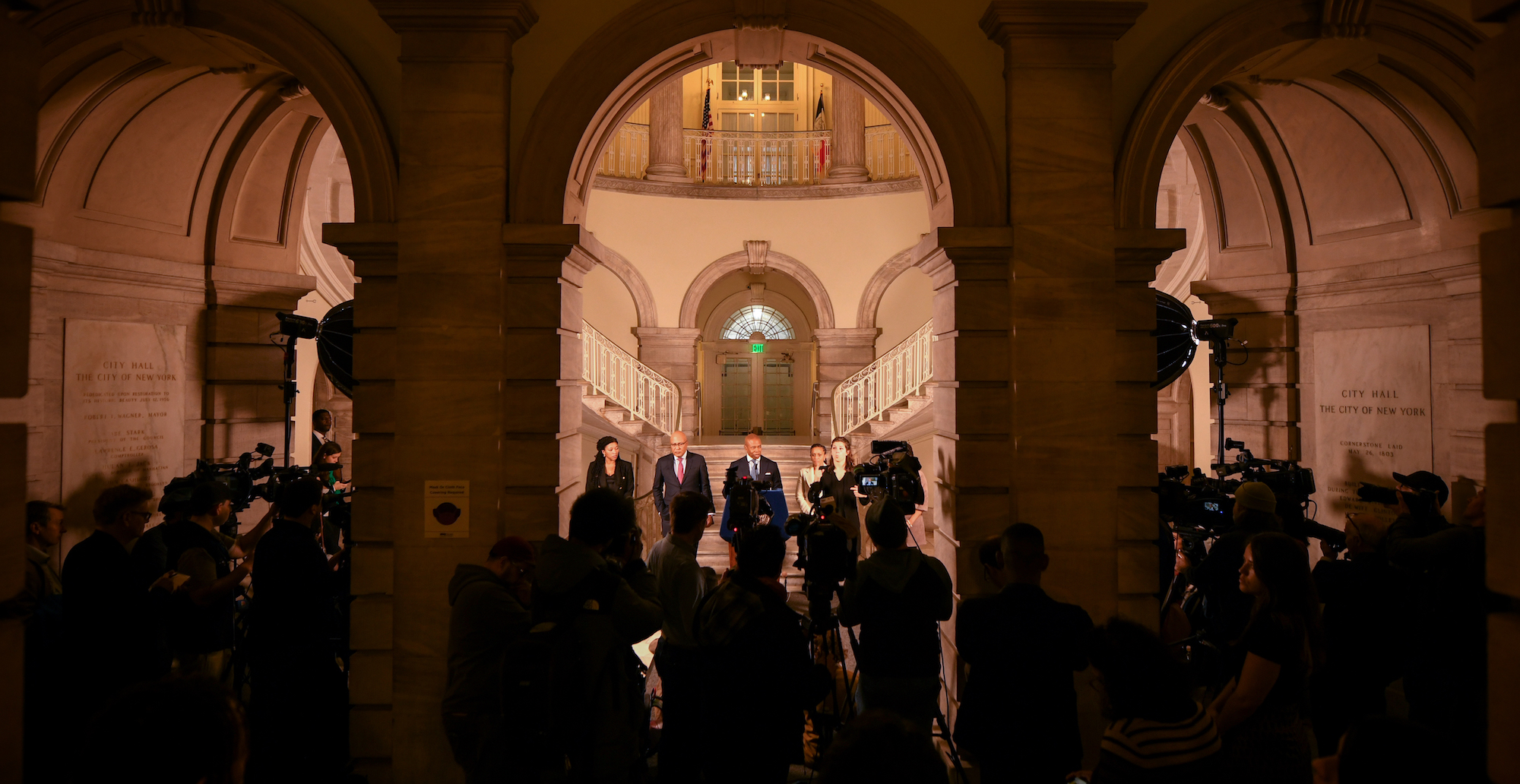 New year, new NYC budget
New York City Mayor Eric Adams released his $102.7 billion budget proposal on Jan. 12 – the first step of a months-long cycle in which administration and the City Council will negotiate and fine tune the details of the fiscal year 2024 budget. Many of the details will change between now and when the new fiscal year begins July 1, but the preliminary numbers reflected a number of looming fiscal challenges for the city. With the city facing what's likely to be a deficit of nearly $3 billion next year, Adams has said that broad cuts must be made across various agencies. One of the biggest sources of savings comes from eliminating thousands of city government positions that are currently vacant – a move previewed towards the end of 2022. There are about 23,000 of these positions currently open, according to Adams. In its current state, the proposal would reduce the size of the budget from the current year's adjusted spending plan by about $5 billion, all while maintaining funding for safety, housing and sanitation. There's much to come in the months ahead, but if the ongoing conflict about the current year's budget between the City Council and the Adams administration is any indication, the coming cycle is likely to see all the more resistance. 
Should he stay or should he go 
Republican Rep. George Santos, the embattled new Congress member from Long Island, is less and less popular. The number of people calling for Santos to resign has grown significantly over the past week and a half. In a crowded joint press conference, Nassau County Republican officials urged him to resign, as have a handful of other House Republican leaders from New York. Still, newly elected House speaker Kevin McCarthy has so far defended Santos, though he has acknowledged he shouldn't sit on any top committees. Santos meanwhile has repeatedly rebuffed calls to resign, claiming during an interview with Florida Rep. Matt Gaetz that he will remain in Congress until the 142,000 people who elected him say they no longer want him as their representative.
Skepticism, concerns, support for LaSalle
The day that the state Senate will hold its hearing for Hochul's chief judge pick, Hector LaSalle has officially been set for Wednesday, Jan. 18. Still, the tumultuous fight over her nomination is far from over. The majority of the members seated on the Senate Judiciary Committee have expressed concerns about LaSalle that range from mild skepticism to ardent opposition. It's become increasingly possible that the 19-member committee – having recently been expanded from 15 – won't give their recommendation for his nomination to move on to a vote before the full Senate. Hochul hasn't liked this prospect. She's continued to voice her full support of LaSalle, arguing that constitutionally the full Senate should get a say regardless of what the Judiciary Committee decides to do next week.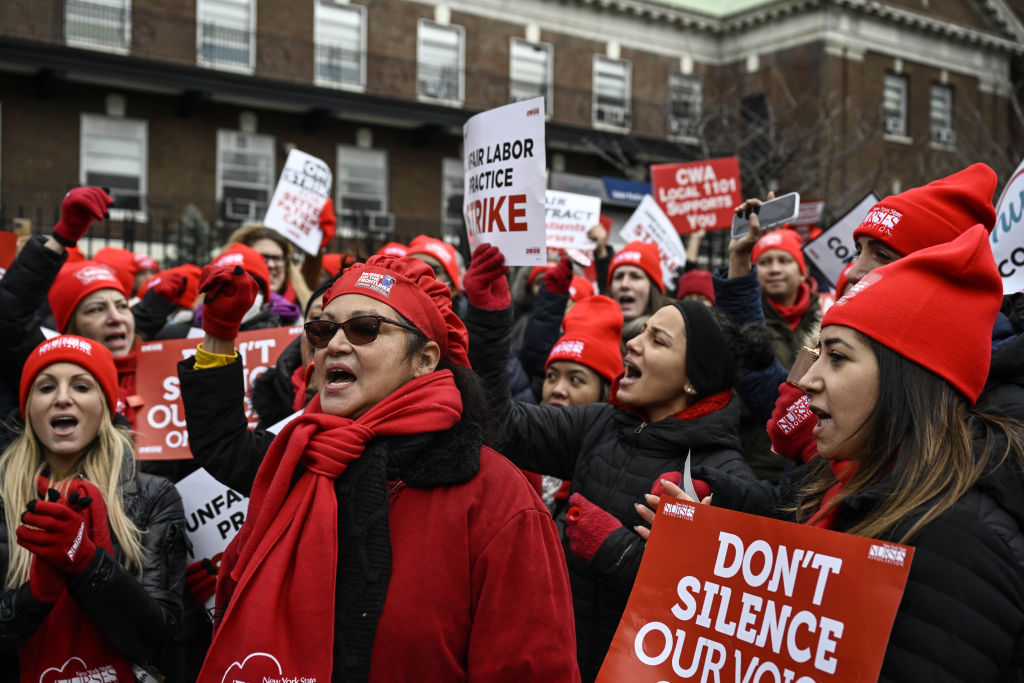 COVID-19 hospitalizations up
The number of people hospitalized for COVID-19 in the state hit their highest level in nearly a year as a new, highly transmissible XBB.1.5 variant has spread across New York. The strain, known as the Kraken, is being regarded by health experts as the most transmissible variant yet. And while the subvariant is unlikely to be the sole contributor to the increase in hospitalizations – which neared 4,000 as of Jan. 10 – it is a driving factor. New York City is also currently experiencing its highest COVID-19 fatality average since February 2022. Statewide, nearly 1,600 people have died from the virus since Dec. 1. The New York Health Department has so far reminded residents to take general health precautions and consider masking in public indoor spaces.