This Week's Headline
Adams' vision for NYC and a new shelter for migrants
Rounding up the week's political news.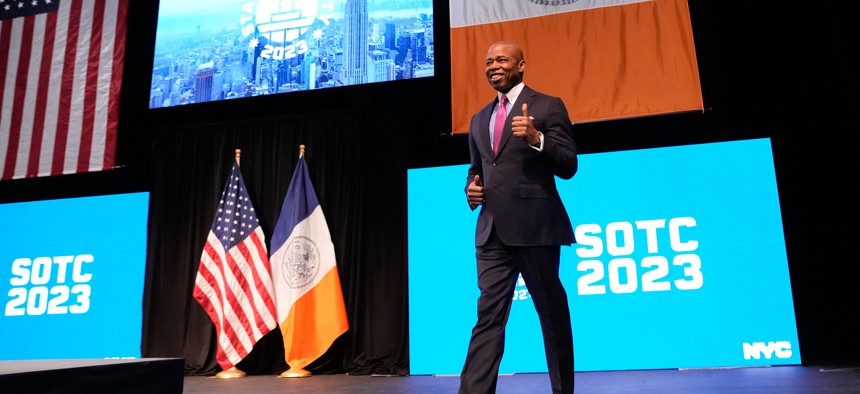 Come one, come all, a new plan to build religious and racial unity just dropped. New York City Mayor Eric Adams' administration is organizing hundreds of free dinners as part of a rebirthed initiative to bring "everyday New Yorkers" together. Adams, who convened his own group to demonstrate, has high hopes for the aptly named "Breaking Bread, Building Bonds" initiative. "Sharing a meal, sitting around a table, talking to each other is something revolutionary," he said. Read on for more of this week's biggest headlines.
More dolphins, less rats
Housing, jobs and crime took centerstage in New York City Mayor Eric Adams' second State of the City speech Jan. 26. Standing before an auditorium packed with political allies and New Yorkers alike at the Queens Theatre, Adams unveiled his agenda for the year, describing it as a "working people's agenda." Rather than one big policy push, he announced a number of initiatives throughout his address, including plans to keep serial offenders off the streets, connect 30,000 New Yorkers to apprenticeships by 2023, provide free health care services to people staying in the city's homeless shelters for more than seven days, and a sweeping expansion of composting into all five boroughs. The composting program will hopefully lead to less rats, while some of his climate-related initiatives will bring about more dolphins, Adams said, referencing the dolphins recently spotted in the Bronx River. Notably limited in his speech though was mention of asylum-seekers.
Another shelter, another question
New York City plans to soon open a new emergency shelter for asylum-seekers – this time at the Brooklyn Cruise Terminal in Red Hook. It will be the fifth emergency center opened in response to the over 41,000 migrants who've arrived in the city since last spring, and it's garnered some of the same criticisms as other similar non-hotel locations like the temporary tent shelter at Randalls Island. The center, which will serve single adult men, will be short-lived as it will close come the resumption of cruise season this spring. Another shelter will also soon open for families with children in a midtown hotel. Just a few days after announcing the plans, Adams pushed back on the idea that asylum-seekers are protected by the city's right-to-shelter law while appearing on a morning talk show. His claim sparked immediate backlash from advocates and council members.
A win for equal rights 
Hoping to further establish the state as a national leader in the fight for reproductive rights, New York Democrats again passed legislation to expand the foundation of the Equal Rights Amendment. The measure comes at a pivotal time. Abortion access faces significant political headwinds and the amendment would enshrine abortion rights while adding additional civil-rights protections to gender and sexual identity. New Yorkers will ultimately get the final say in whether it's adopted. With the state Legislature's passage, the amendment will be put before voters in 2024 as a ballot referendum.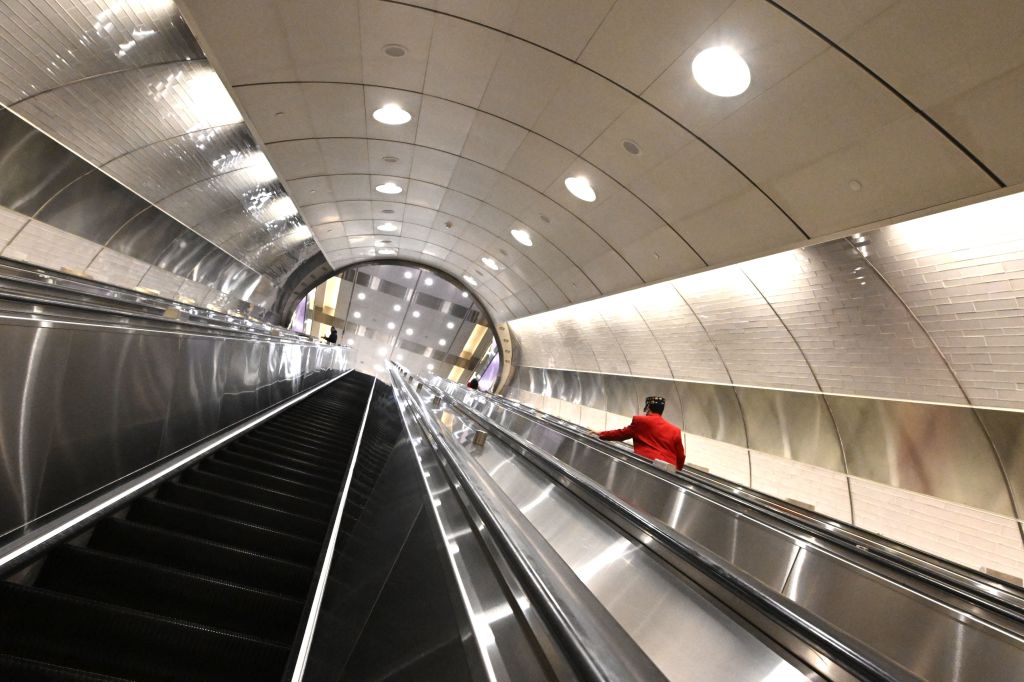 All aboard at last 
"Ladies and gentlemen the next stop on this train is Grand Central Madison," the conductor said as the train pulled out of Jamaica station, heading to the long-awaited terminal for the first time. A roar of applause followed the words. Hoping to cut commutes and boost train capacity to and from Manhattan, New York's transit leaders have wanted to chart a path between the Long Island Rail Road and Grand Central Terminal for half a century. That dream finally became reality on Jan. 25 when the LIRR project, also known as East Side Access, opened following years of delays and soaring costs. With a price tag stretching beyond $11 billion, it's become one of the most expensive mass transit projects in the world and notorious for poor management. Still, the project, the first major retail terminal to open in the state in nearly 110 years, promises to bring additional convenience to its riders – even as they navigate a labyrinth of escalators to reach the stations' platforms 15 stories underground.