Heard Around Town
Inez Dickens has the early fundraising lead in Harlem City Council race
The Assembly member is looking to unseat socialist Kristin Richardson Jordan.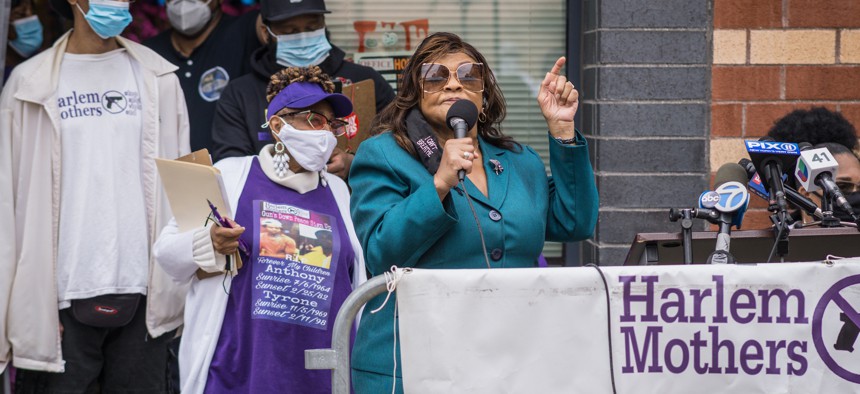 Manhattan's hottest City Council primary has attracted two sitting Democratic Assembly Members to challenge Council Member Kristin Richardson Jordan, but only one of them has an early leg up in fundraising. Assembly Member Inez Dickens, who previously served in the council, has raised $24,213 so far in her latest bid for election to represent the 9th City Council district. 
Jordan, a socialist elected to the council in 2021, has come under fire for opposing a rezoning in her district that would have created some affordable housing units but not at the amount or level that she pushed for. With that project shot down, the developer is building a truck depot at the site instead. 
Jordan has raised $17,684 so far, including $3,150 in recorded donations from herself. Assembly Member Al Taylor has also jumped into the fray, raising $13,745 as of Jan. 13.  Other candidates in the race include Yusef Salaam, a member of the Exonerated Five, who has raised $3,252.
Dickens' campaign has also attracted support from Republican billionaire and grocery store magnate John Catsimatidis and his wife. John and Margo Catsimatidis gave a combined $1,250 to Dickens' campaign in December according to disclosures filed with the city Campaign Finance Board, and also donated to City Council Speaker Adrienne Adams at the end of the last disclosure period. Despite his reputation as a Republican power player, it's not entirely surprising to see him throw some money into the race. Catsimatidis has been known to donate to Democratic candidates before, including Gov. Kathy Hochul and former Mayor Bill de Blasio. 
Early in the race, it's unclear if Dickens and Taylor, who are both running as more mainstream alternatives to the incumbent, will be able to build a winning coalition or if Jordan might benefit from a split vote.