New York City
Exclusive: Leader of NYC jails oversight board resigning in protest
Board of Correction Executive Director Amanda Masters is on her way out.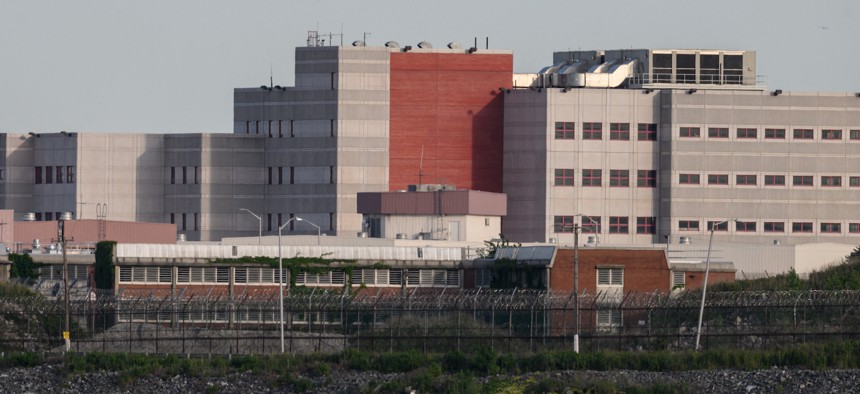 New York City Board of Correction Executive Director Amanda Masters is resigning from the oversight board, after the Department of Correction escalated tensions with the board by limiting its access to video from jails. 
According to multiple sources familiar with her decision, Masters has told people she is resigning and intends to leave the job in March. Last month, Department of Correction Commissioner Louis Molina abruptly changed a policy, limiting BOC staff and members to only viewing jail video footage in DOC facilities from 9 a.m. to 6 p.m. Monday through Friday. He said they could only view the footage and take notes, rather than having access themselves. 
Previously, board staff had unfettered access to video from sources like security cameras at jails on Rikers Island and correction officers' body cameras, which they could review, stream and download without DOC review. 
Molina's move was in apparent retaliation to the board responding to reporters' public records requests and providing video that put the department in a negative light. Molina's decision came after NY1 aired a story about a man who died on Rikers Island, featuring body camera footage that reporter Courtney Gross received from a Freedom of Information Law request.  
The board responded to the move with a carefully worded public statement, decrying the move and requesting "immediate and full restoration of access."
The department, under Mayor Eric Adams, has been seen as resistant to oversight, as leaders work to convince a federal judge not to put the city's jails into receivership.
Asked for comment, a Board of Correction spokesperson directed City & State to contact Masters directly. Masters declined to provide comment. The Department of Correction did not immediately respond to a request for comment.
"I imagine it's frustrating," said Elizabeth Glazer, who served as executive director of the Mayor's Office of Criminal Justice under Bill de Blasio, and recently authored a report on the state of the city's jails. "You think about the DOC in the last two weeks unilaterally saying they won't abide by their charter responsibilities to give the board access to film… I can imagine it's been a difficult road."
This isn't the first time Masters has resigned from the board. She stepped down from her role as acting executive director of the BOC in January 2015. She joined then-Public Advocate Letitia James' office, where she says she successfully lobbied the board to make rules implementing the Prison Rape Elimination Act, among other reforms. 
Kelly Grace Price, co-founder of jail reform group Close Rosie's, who closely watches the board, praised Masters. "There's nobody that knows the investigative process better than Amanda."
This is a breaking story, and will be updated.
Powered By
NEXT STORY: Being the city's social services commissioner is a hard job. And Gary Jenkins is leaving at a particularly difficult time.