Heard Around Town
New York snubbed at State of the Union
Mayor Eric Adams attended the speech after calling again for a 'decompression strategy' at the southern border.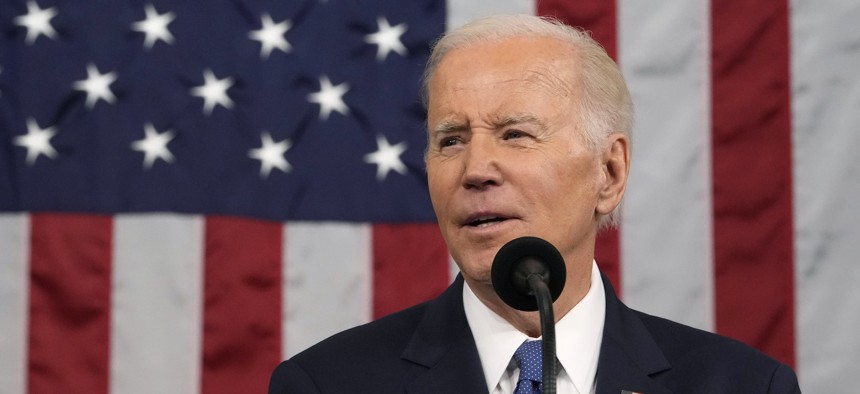 Hours after calling again for a "decompression strategy" at the southern border, New York City Mayor Eric Adams attended the State of the Union address Tuesday night, where President Joe Biden bragged his new border plan reduced "unlawful migration" from several countries, including Venezuela, by 97%. Adams may not be feeling that – asylum-seekers, who are in the country lawfully awaiting a court hearing, have continued to come to New York City in such numbers as to necessitate an announcement Tuesday afternoon to open a sixth emergency relief center.
Before the speech, which he attended as Rep. Adriano Espaillat's guest, Adams told NY1 that he has had "a real, healthy conversation" with Biden about getting more federal funding to help cover those costs, and called on the Republican majority in the House to step up.
New York got only one shoutout in Biden's speech, when the president pointed to a Hell's Kitchen couple whose daughter survived cancer. Otherwise, the Empire State was unmentioned, even when Biden talked up the CHIPS and Science Act, which brought him to Syracuse in October to tout a new microchip plant. The first person hired by Micron to work at that plant, Savion Pollard, came to the State of the Union as U.S. Senate Majority Leader Chuck Schumer's guest.
The president seemed to look past the notorious Rep. George Santos, who saved himself a prime seat by the aisle for the president's entrance. But at least two other newly elected swing district Republicans from New York, Reps. Nick LaLota and Marc Molinaro, each got face time with Biden after the speech. The TV cameras caught LaLota telling Biden he was from Suffolk County.