New plan for asylum-seekers, restraints in schools and a possible Trump indictment
Rounding up the week's political news.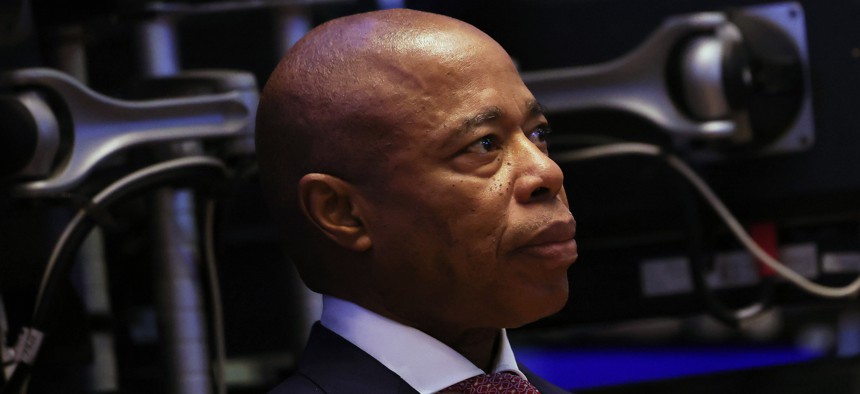 "Can I claim my dog as a dependent on my taxes?" "A raccoon is eating lasagna on my porch." "A goat is tied to the stairwell in my building." "I'd like to report my neighbor for waving to everyone on the block." These are just a few of the most memorable calls that 311 customer service representatives have fielded in the last two decades. To celebrate the 20th birthday of the non-emergency answering system, New York City leaders shared these along with some of the other greatest hits. Here's to the New York heroes who handled those vital questions along with the other 525 million contacts since its launch – this city is better for it. Read on for more of this week's headlines.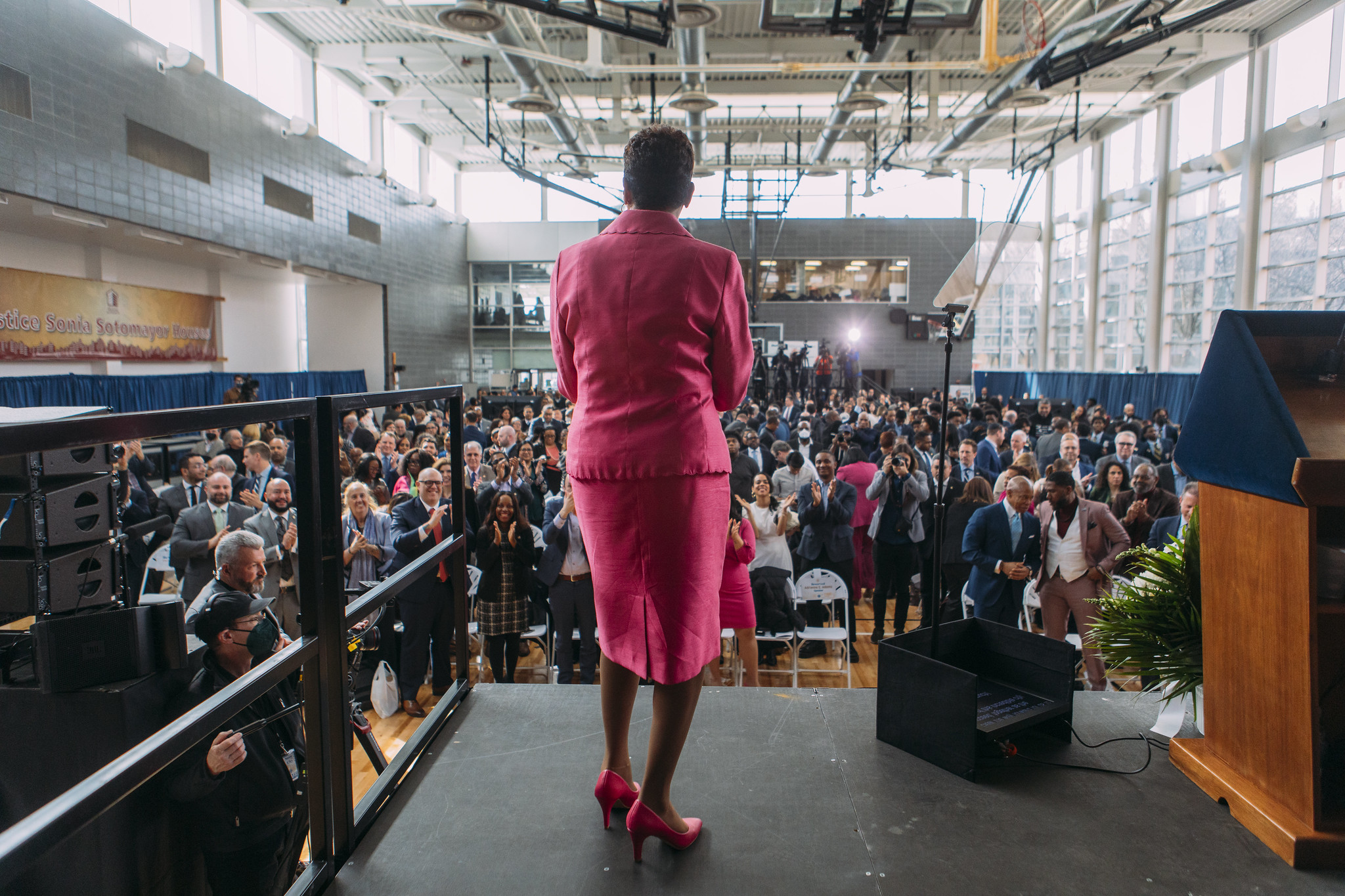 "People over everything"
Replenishing city staffing, housing and closing Rikers Island are top of mind for New York City Council Speaker Adrienne Adams. During her second State of the City speech, Adams underlined the council's agenda going forward this year, saying she wants to put "people over everything." Arguing that the jail is "no longer serving the city," she urged the forceful closure of the Rikers Island complex by 2027 – something Mayor Adams recently signaled might not be realistic given how the jail's population has swelled in recent years. To tackle the city's dire housing crisis,  the speaker also proposed building new apartment buildings in open spaces at NYCHA properties. The proposal is a lofty one. It would likely encounter some local pushback as well as need a surge of funding from the federal government. Underscoring the attention she's called for months to the city's municipal staffing shortage, Adams also called on the city to accelerate hiring and promised to expand a pipeline for New Yorkers in the correctional system to move into city jobs.
Adams to bus asylum-seekers elsewhere
New York City Mayor Eric Adams plans to relocate some asylum-seekers to New York cities and other welcoming states where they'll have an easier time accessing long-term housing. Where exactly remains to be seen. Evidently not wanting the news breaking to complicate resettlement,  Adams is mum for now on specifics, although some earlier reporting indicates Erie County and the Catskills in Sullivan County may be on that list.  In the latest phase of the city's response to the some 50,000 asylum-seeking migrants who have arrived in the city so far, Adams unveiled a blueprint for the city's path forward March 7. In addition to resettlement, his administration plans to move away from using midtown's Port Authority Bus Terminal as the primary destination for newly arrived asylum-seekers. The city plans to open a "24/7 arrival center" instead. Management will also soon be centralized, according to Adams. The city will open a new Office of Asylum-Seeker Operations.
State tackles discipline in schools
In wake of a Times Union investigation that found more than 1,600 substantiated cases of corporal punishment in New York public schools over the past five years, the New York State Education Department has begun exploring updating state regulations that dictate the use of restraining and seclusion on school children. To do so, department leaders formed a working group to examine potential regulatory changes and outline plans to make changes this spring. Their study isn't the only way the state is mulling changes. New York lawmakers recently introduced several bills aimed at curbing corporal punishment in schools. One measure would add language that explicitly states that no teacher, administrator, and other school leaders can use corporal punishment against any student in an educational setting. Another would ban the use of physical restraint and seclusion except in the most extreme situations of if a student's behavior poses an "imminent danger of serious physical injury."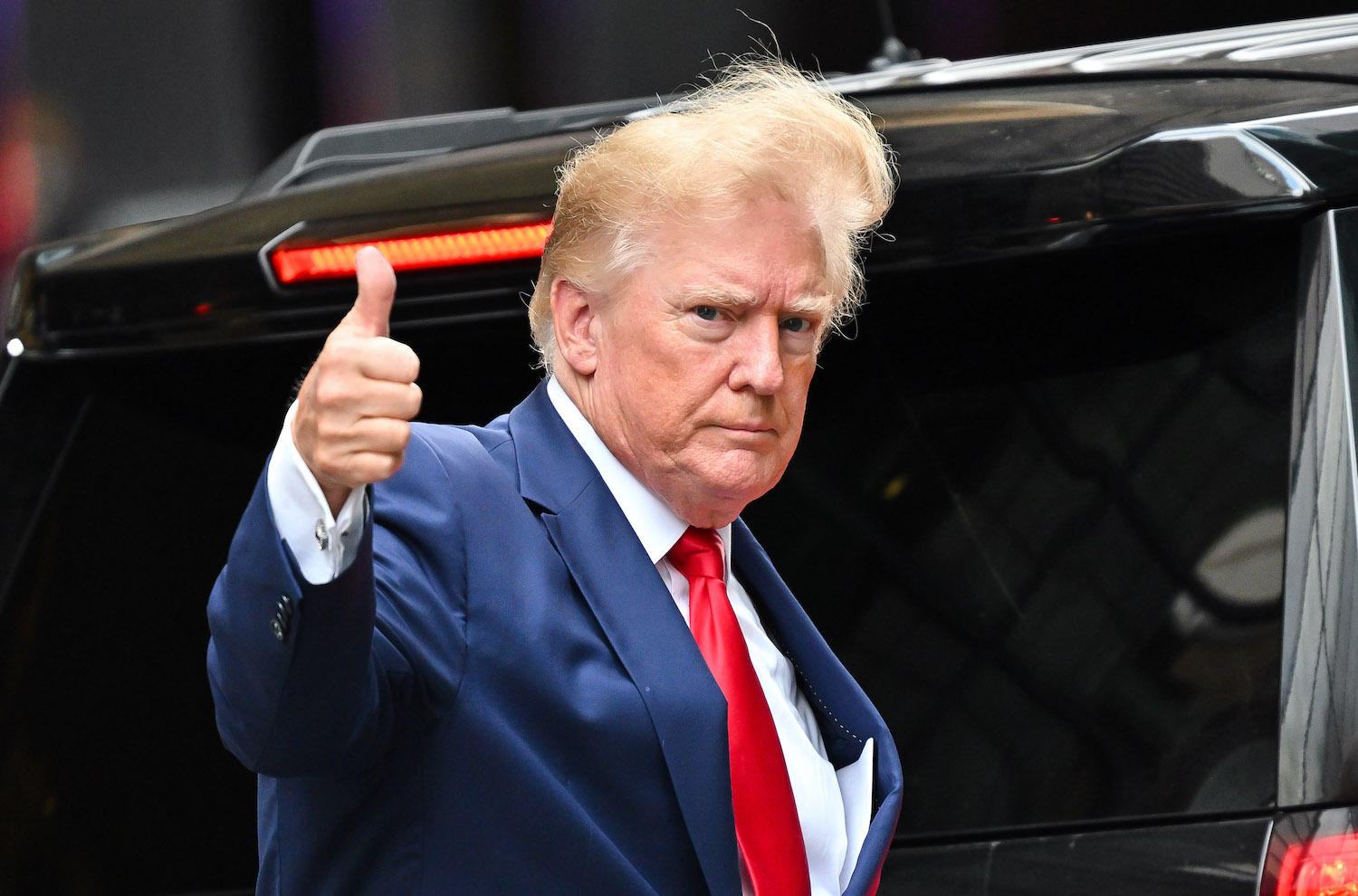 Trump hush money case
In the greatest indication so far that an indictment may be near, New York prosecutors alerted attorneys yesterday that former President Donald Trump may soon be criminally charged for his alleged role in a hush money payment scheme to silence the adult film star Stormy Daniels. New York law dictates that prosecutors must invite potential defendants to plead their case before a jury weighs charges. That means prosecutors offered Trump the opportunity to testify next week in front of the grand jury, although he will likely decline to do so. An indictment in this case would be big – both for Manhattan District Attorney Alvin Bragg who would be thrown onto a national stage and the country as a whole. No former president has ever been indicted. Trump would be the first.