Politics
Reynoso appoints Kim Council as deputy Brooklyn borough president
His former opponent in the BP race brings balance to the office after Diana Richardson was ousted.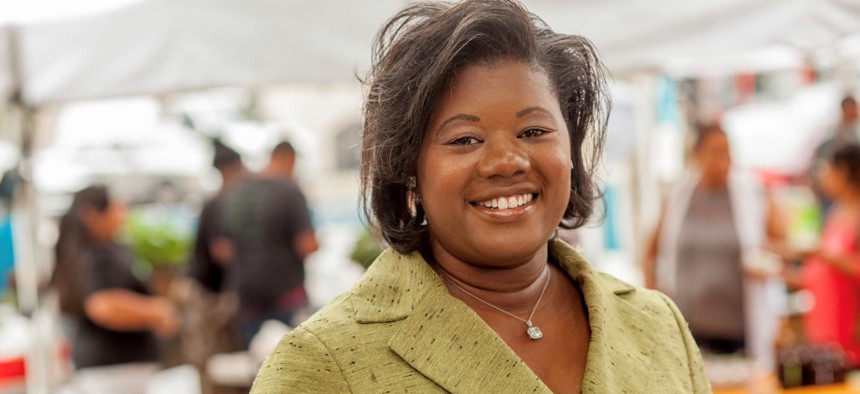 Brooklyn Borough President Antonio Reynoso is appointing a former opponent, Kim Council, as his deputy borough president. Council is filling the role held by former Assembly Member Diana Richardson, who was fired in October after complaints about her behavior. 
Council got sixth place in the 12-way 2021 Democratic primary for borough president.Council is a law librarian, Christian pastor and former president of the East New York Housing Development Corporation. She previously ran for City Council in 2020 and 2013 and Assembly in 2014. 
Council's appointment is a way to balance the office. Reynoso is a Latino from Williamsburg who is aligned with the party's progressive wing. Council is Black, from Cypress Hills, and more of an independent player in local politics, unaligned with either the Brooklyn Democratic Party or the progressive reformers. Her BP campaign was endorsed by now-Assembly Member Nikki Lucas, an ally of Rep. Hakeem Jeffries, and former City Council Member Una Clarke, a Democratic Party elder. 
"Being appointed deputy borough president gives me the opportunity to carry this work out at a larger, borough-wide level alongside a colleague I've long respected," Council said as part of a longer emailed statement. Reynoso called her "a fierce competitor in her campaign for borough president" in 2021, and said he was "grateful we are joining powers on behalf of the 2.6 million Brooklynites we are now privileged to call our constituents."
Borough presidents have limited power, and their deputies, even moreso. But the office says Council will serve as a surrogate for Reynoso in meetings and at events, while also leading the office's faith-based work, and other special projects. Eric Adams' deputy when he was in the office, Ingrid Lewis-Martin, was similarly a Christian chaplain who worked on faith-based initiatives for the office. The announcement was shared exclusively with City & State. Council will start working at Brooklyn Borough Hall April 17.