Heard Around Town
Who hasn't filed their campaign finance reports?
See the list of who is already two months late – including at least four state legislators.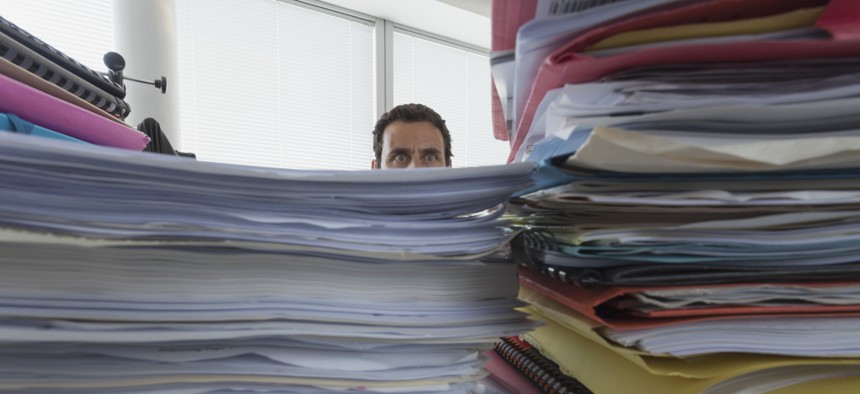 A whopping 1,837 New York candidates and political committees haven't filed their legally required January 2023 campaign finance reports yet – including at least four sitting legislators.
City & State got the non-filers list from a Freedom of Information Law request to the state Board of Elections Wednesday, after reporting about the chronic issue of campaigns and committees not posting their contributions and spending. So while Assembly Member Amanda Septimo was a particularly egregious case for failing to file reports for five years, she's certainly not alone. Other Albany colleagues are currently delinquent on their campaign disclosures, which were due Jan. 17, including state Sen. Kevin Parker and Assembly Members Maritza Davila, Clyde Vanel and Ron Kim (who blamed a login issue with his treasurer, and said he'll have it up soon.). Former Lt. Gov. Brian Benjamin is also late, and didn't file last July either,  following his arrest on federal corruption charges. That means there's no record of whether Benjamin is still taking money from supporters, or using campaign funds in his ongoing legal defense – which City & State just reported on. A BOE spokesperson told City & State federal charges don't freeze an account, and he's still expected to file, even if the filing is a statement of no activity. Benjamin didn't immediately respond to a request for comment.  
Many of the nearly 2,000 accounts are simply untouched zombie accounts that nobody bothered to formally close. It's not a major concern that Jimmy McMillan, the Rent is Too Damn High guy, didn't file a report for his 2014 campaign committee. (Ditto New York City Mayor Eric Adams' long dead state Senate committee). But others, like the Westchester County Democratic Committee and the New Kings Democrats, are active, and should be filing.
You can review the full list here – but be wary of those zombies.
Powered By
NEXT STORY: Sixth time's the charm?