Education
Lawsuit claims New York City children with special education needs should have been evaluated sooner
Three public school families suing the Department of Education argue that its failure to provide timely special education evaluations to students with disabilities has hampered their education.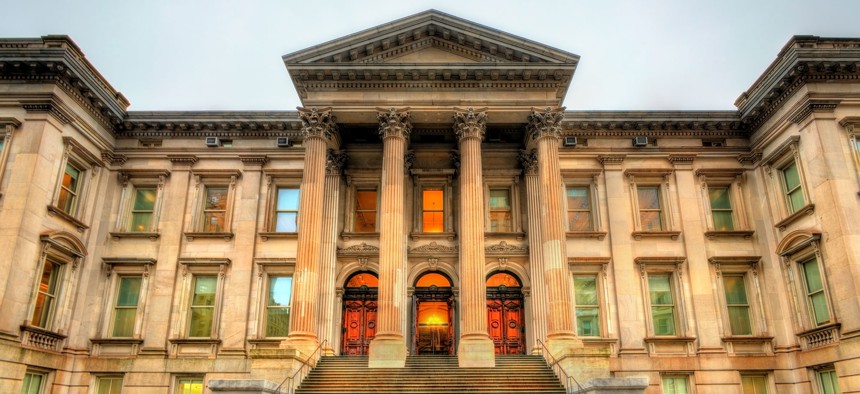 Several New York City families filed a lawsuit against schools Chancellor David Banks and the Department of Education on Monday, accusing leaders of depriving thousands of students from receiving special education services by failing to evaluate children with disabilities in a timely manner. 
The three families, who are represented by Simpson Thacher & Bartlett LLP and the legal services advocacy group Mobilization for Justice, allege that the "unacceptably long delays" have exacerbated impacted students' underlying disabilities and hampered their learning progression since at least 2018, according to the complaint.
School officials are legally required to refer students for special education evaluations if a parent requests one or if an educator believes that a child's academic problems may be linked to a disability. These evaluations, which are generally completed by a school-based support team or an independent contractor that the DOE pays for, are critical to determining a special education student's individualized education program, or IEP. Once a parent gives their consent, the DOE is legally required to evaluate the student within 60 days – something the families say the department failed to do. One of the students cited in the lawsuit allegedly didn't receive an evaluation for over seven months. The lawsuit also contends that the DOE has delayed responding to families who request that an independent contractor evaluate their student instead of a school-based support team. 
"The number of due process complaints have increased, there's been budgetary issues, but also more fundamentally, I think this is a population that's been overlooked for a very long time," said Andrew Gerst, Mobilization for Justice staff attorney. "A lot of the families we've worked with are really overwhelmed by the whole special education process. They are overwhelmed by the DOE bureaucracy."
The lawsuit also alleges that the DOE has failed to pay independent contractors in a timely manner, which has shrunk the pool of evaluators who are willing to work with the DOE. 
Advocates and families have long accused the DOE of being slow to evaluate students for special education services, delaying some students from starting services and thus impacting their educational growth. A 2019 audit from the state comptroller's office found that 29% of the students referred for an evaluation during the 2016-17 school year didn't receive it on time. That number was around 30% during the 2018-19 school year for initial evaluations, according to a DOE report.
The DOE has taken some steps to speed up how they do evaluations. According to a DOE spokesperson, New York schools have increased the number of school psychologists from 988 to 1,138 since 2018. Most recently, leaders added an additional 10 school psychologists to schools and 10 others to be deployed to areas as needed. The number of psychologists in training has also grown. In addition to opening after school evaluation sites, every borough also has 1-2 assessment sites running from December 2022 to June 2023. 
"It is our goal to provide quality options for students with disabilities in every school district," Nicole Brownstein, DOE director of media relations, said in a statement. "We are proud to have expanded several special education programs with a strong track record of success over the course of this school year, and we are continuing to evaluate our processes to ensure a more seamless experience for our families."
Still, the delays have persisted – particularly among bilingual students. Around 64% of the city's bilingual special education students didn't receive all of their mandated program services last school year, according to the education department's latest special education report.
Low-income families of color seeking an evaluation for their special education child have also borne the brunt of the burden as independent contractors have become more reluctant to work with the DOE because of the delayed payments, according to the lawsuit.
"We didn't want to have to file this lawsuit, but here we are. We really just want the best for these families. We want them to get these services. This is an issue of racial justice – almost all of our clients are Black and Latinx and these are the families we're seeing that are struggling to get these evaluations," Gerst said. "It's particularly upsetting when we know there are many wealthy families in the city that are able to pay out of pocket, so they're the ones who are able to get the evaluations first."
Mobilization for Justice and Simpson Thacher & Bartlett LLP filed the lawsuit in the U.S. District Court for the Southern District of New York.