Politics
Ed Cox: The press is 'too obsessed' with George Santos
The state Republican Party chair spoke to City & State at an ABNY event that honored City Council Speaker Adrienne Adams.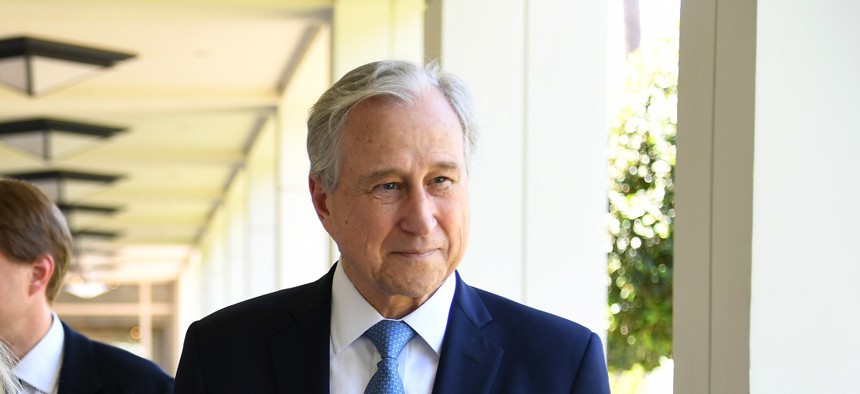 New York City Council Speaker Adrienne Adams was honored for her "quiet power" and "elegant leadership" by Association for a Better New York Chair Steven Rubenstein on Monday night at the Spirit of ABNY Awards. She gave a short speech about giving back to the community that avoided any talk of current events or hot-button issues.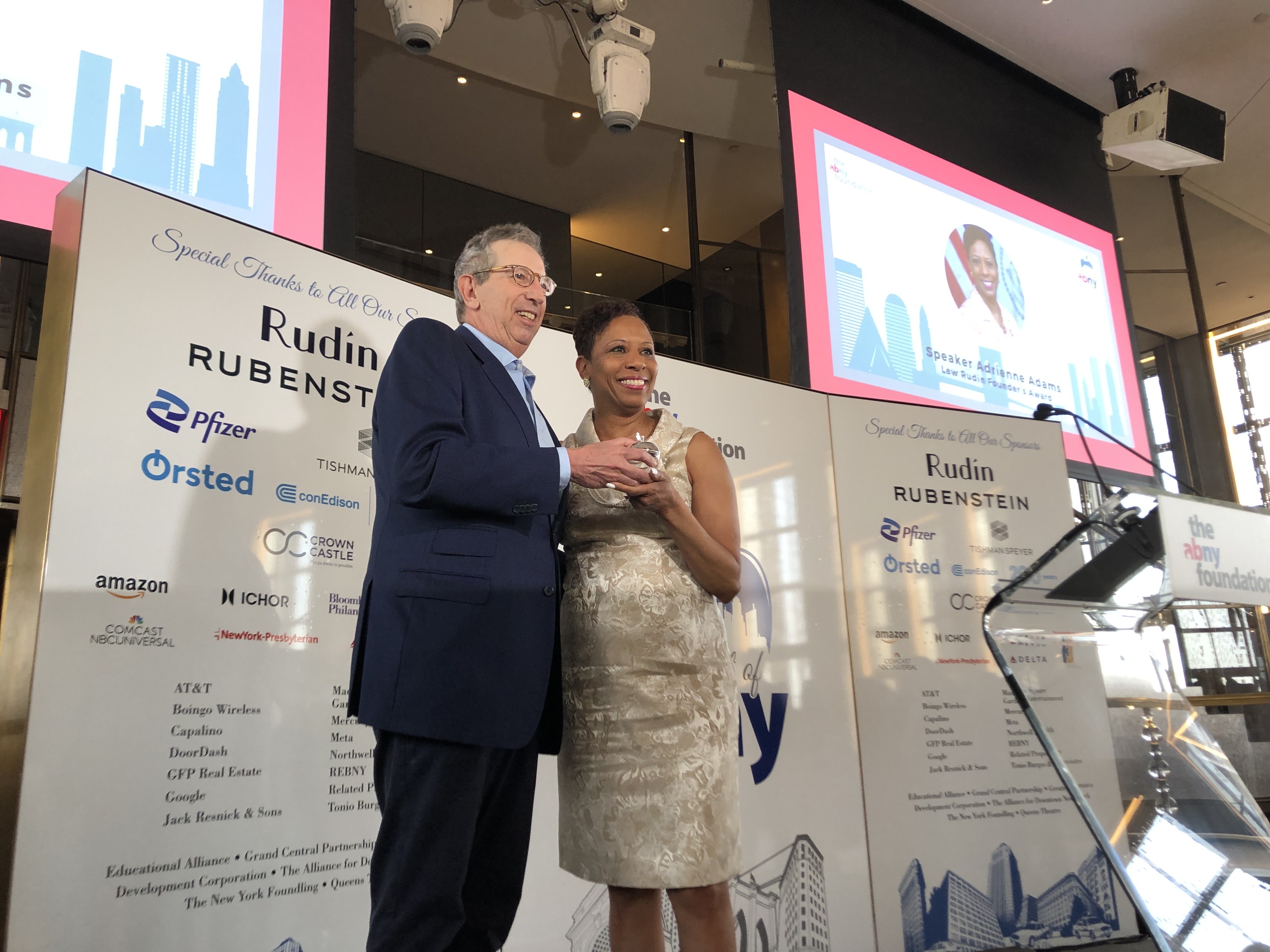 But state Republican Party Chair Ed Cox couldn't avoid hot-button issues like Rep. George Santos when asked by City & State. The press is too obsessed with him, Cox lamented. "He doesn't deserve a two column headline in The New York Times." Unlike the Queens County GOP chair though, Cox isn't supporting the indicted member of Congress. He said there were two open swing seats for his party next year, Democrat Rep. Pat Ryan's and Santos'. The odds are against the GOP holding on to all its House seats in a presidential year, and Cox knows it, but said, "We're starting early, we're working hard, we're raising money." He noted that in 2022, "our candidates won eight of the nine competitive races." And prominent Democrats like Gov. Kathy Hochul backing a legal effort to redraw the congressional lines showed the party "would rather cheat than compete."
Others in attendance included New York City Council Members Selvena Brooks-Powers, Erik Bottcher, Keith Powers and James Gennaro supporting the speaker, city Health Department Commissioner Ashwin Vasan, CUNY Chancellor Félix Matos Rodríguez and NAACP New York State Conference President Hazel Dukes.
Correction: An earlier version of this story contained a transcription error in Ed Cox's comments.
Powered By
NEXT STORY: Sarah Hughes, Olympic figure skater, files to run for Congress on Long Island