Campaigns & Elections
Ron DeSantis sets his sights on Hamptons fundraiser
Whether he'll have support from New York elected officials there remains to be seen.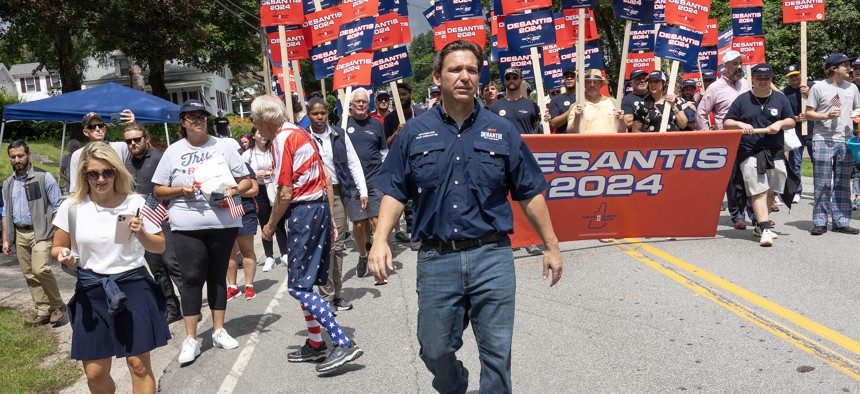 Republican presidential primary contender Florida Gov. Ron DeSantis is attending a fundraiser in Southampton, Long Island, on July 20, with tickets costing $3,300 per person.
State Republican Party Chair Ed Cox said the party won't be making any endorsements until the primary is over – as was his policy in 2016 – but that won't keep him from going to campaign events for any of the candidates.
"I want to welcome all the candidates to come here to campaign and that excitement of a good primary here which could again be decisive about who our candidate would be," he said in an interview with City & State.
He said he expects to be in New York at the time of the event, but likely not in the Hamptons, so he doesn't currently plan to attend. If his calendar changes, though, he may show up.
"I will attend events by the candidates," Cox said. "It doesn't mean I'm supporting your candidate. I mean, obviously I'm going to have a lot of friends at the event, so I'd like to be there."
City & State reached out to several New York Republicans in Congress and the New York City Council to see whether they'd be attending the DeSantis fundraiser. None immediately responded.
Powered By
NEXT STORY: Siena poll: New Yorkers are still worried about crime