News & Politics
MENA candidates have had several wins in New York – and more close calls
While there have been breakthrough successes, more MENA candidates have been trying for elected office in recent years.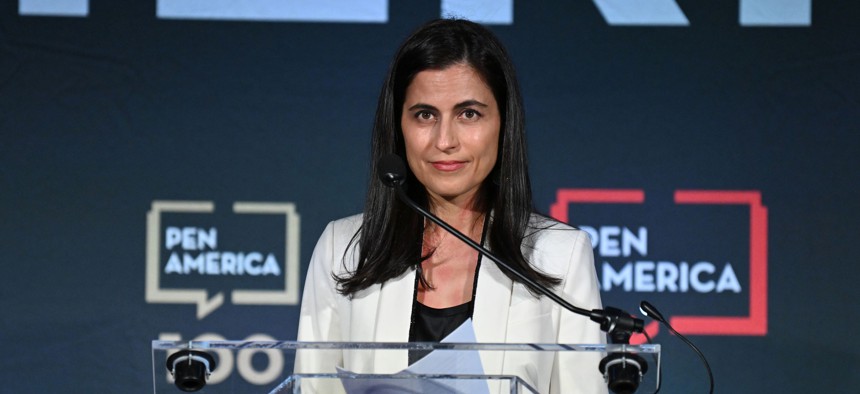 Whenever the first person from a certain group gets elected, there may have been others from that group who tried before there was a breakthrough success. That can be said for New Yorkers of Middle Eastern and North African descent, whose numbers in city, state and federal elected offices remain low. New York has seen some successful MENA candidates, including Iranian American former state Sen. Anna Kaplan, Jordanian American Assembly Member Nader Sayegh and Lebanese American Rep. Richard Hanna. Here are a few other MENA candidates who ran for elected office in New York.
Rana Abdelhamid
Rana Abdelhamid is a first-generation Egyptian American who ran for the 12th Congressional District, held by then-Rep. Carolyn Maloney, in 2022. Before voters cast their primary ballots, Abdelhamid withdrew from the race because of redistricting. The district originally included large swaths of Manhattan, plus parts of Brooklyn and Queens, but Abdelhamid's neighborhood of Astoria was removed from the district. Had she been elected, she would have been the first Muslim woman to represent New York in Congress. Campaigning against Maloney, she noted how in 2002, the representative donned a burqa to call out Afghanistan's treatment of women to justify war with the country. "For the rest of my life, I knew that as a Muslim woman my identity would be weaponized to justify American wars," Abdelhamid tweeted.
Tali Farhadian Weinstein
Tali Farhadian Weinstein is an Iranian immigrant who ran for Manhattan district attorney Democratic primary in 2021. She was endorsed by former presidential candidate Hillary Rodham Clinton and would have been the first woman elected to the position. However, she was criticized for spending $8.2 million of her own money on the race in what some saw as an attempt to buy the election. In the end, she got 30.7% of the vote, which was just shy of Alvin Bragg's 34.2%.
Tahanie Aboushi
Tahanie Aboushi is a Palestinian immigrant who also ran for Manhattan district attorney in 2021. Her family's experience helped shape her campaign, as her father spent 20 years in prison relating to untaxed cigarettes. Aboushi's campaign focused on reforms and transparency within the office. She ran a progressive campaign and was endorsed by big names on the left, including the Working Families Party. However, Aboushi finished a distant third to Bragg and Farhadian Weinstein with only 11% of the vote.
Khader El-Yateem
Progressive Khader El-Yateem was a Palestinian candidate for New York City Council District 43 in 2017. He was a socialist pastor at the Salam Arabic Lutheran Church of Brooklyn who lived in Bay Ridge, Brooklyn. But, he finished second in the Democratic primary to Justin Brannan, with 31% of the vote to Brannan's 39%.
Mohamed Albanna
In Erie County, Yemeni immigrant Mohamed Albanna won a seat on the Lackawanna City Council in 2017, but was blocked from taking office by the state Court of Appeals because of a prior conviction for illegally sending money to Yemen. The Lackawanna city charter stated that no one convicted of a crime could hold a city position.